BACK TO BLOG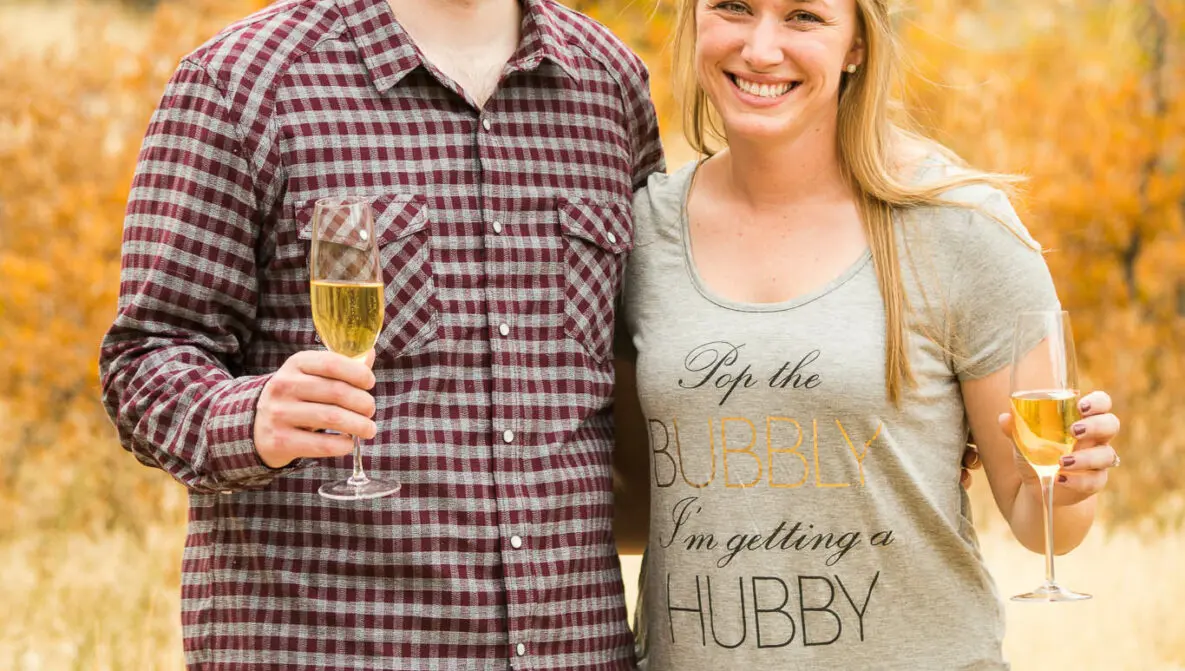 Celebratory Props to Utilize for Your Las Vegas Engagement Photos
Your engagement photos will be how you will remember this short-lived time within your life! You are no longer dating, but not yet married. However, your new relationship status will be over before you know it.
Take a Look at Ways to Share Your Wedding with Guests Who Can't Attend
But, with a wonderful engagement photo session, you can ensure that you capture images that you will cherish for the many years to come.
However, not just any engagement photos will do, as you will want yours to showcase a celebratory appeal! That's why, here at M Place Productions, as Las Vegas engagement photographers, we have gathered some festive props that you can utilize for your own engagement photos. If you are all set to discover what these props are, be sure to continue reading:
Champagne

There is no better way to celebrate your engagement then by popping open a bottle of bubbly with your partner. So, grab your flutes, your favorite champagne, and your partner, and capture some celebratory engagement photos!

Signs

By utilizing signs throughout your engagement photo session, you can add a dash of personalization and festiveness to your images! You can showcase a celebratory message among your sign, your wedding date, or even your new last name, as a way to highlight your excitement for your upcoming nuptials.

Smoke Bombs

You can let your engagement photos be flooded with color by utilizing smoke bombs! These colorful fireworks are sure to present a celebratory appeal throughout your images. Whether you choose to highlight one color, or the entire rainbow, know that your photos will certainly be celebratory if smoke bombs are used!
With engagement photos, you can truly embrace your new relationship status! These are just a few celebratory props that you can choose to showcase throughout yours.
View How to Prepare for Your Engagement Photo Session
Are you ready to have your own engagement captured by an engagement photographer in Las Vegas, Nevada? If so, please get in touch with us here at M Place Productions! We believe that every milestone in life should be captured, and would be honored with the opportunity to ensure that yours are.