BACK TO BLOG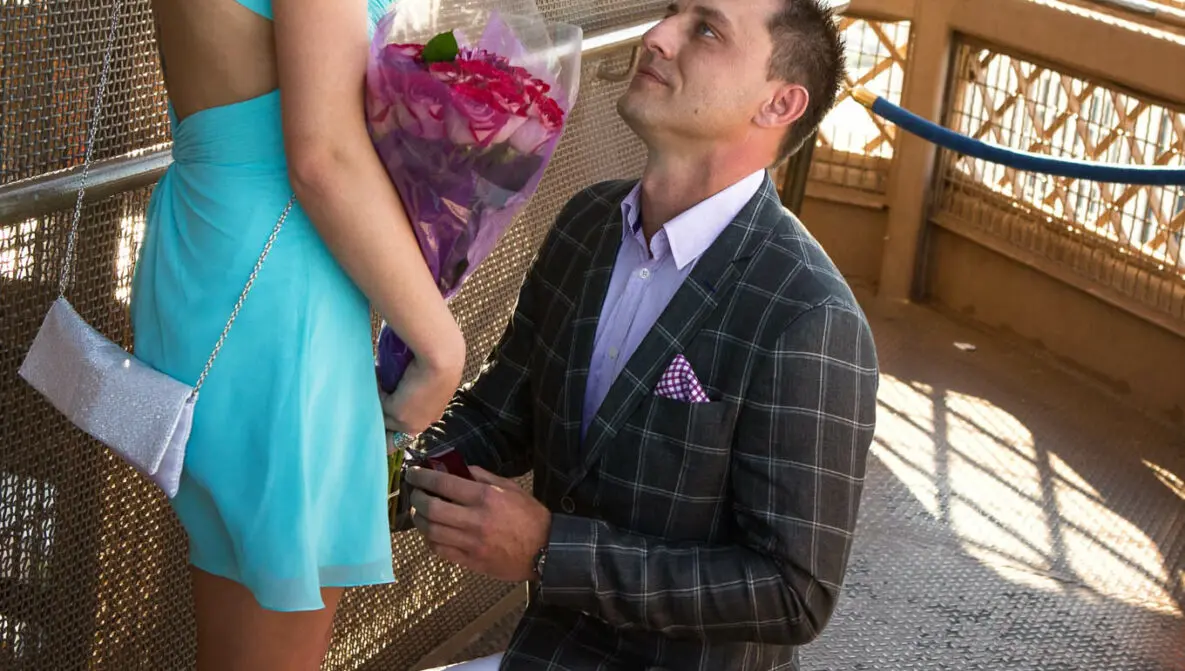 Reasons to Photograph Your Las Vegas Marriage Proposal
Your marriage proposal is a once in a lifetime moment! It is a crucial part of your love story, and certainly deserves to be remembered. However, with so much excitement that will be occurring, know that it will be over in the blink of an eye.
Take a Look at Quick Tips for Capturing Beautiful Wedding Photos
You will certainly want this special moment to last forever! And, throughout photography it can.
We believe that every wonderful moment in your life should be remembered! That's why, here at M Place Productions, as a Las Vegas wedding photographer, we have gathered some reasons as to why you should photograph your own marriage proposal. If you are all set to discover what these reasons are, be sure to continue reading:
-In the Blink of an Eye. They say that time flies by when you are having fun. And, this is certainly true! When you are proposing and taking such a huge step in life, the excitement of your partner saying yes can make everything seem as though it goes so fast. Your proposal will be over in the blink of an eye, know that it doesn't have to end. If you choose to photograph this special moment, you can capture all of the details and truly embrace your once in a lifetime experience.
-A Vital Chapter. You continue adding to your love story each and every day. Every choice you make paves the road to your future. Getting engaged is a huge choice and you deserve the opportunity to capture the moment, as it will be a vital asset to your happily ever after. You can begin with proposal photos, followed by engagement images, and then your wedding day! Allowing you to comprise a wonderful album.
-Another View. The emotions that you feel when popping the question will be overwhelming, in a good way. However, you only get to see your proposal from your point of view. Photographing your special moment will allow you to see your proposal from another perspective. You will truly get to take in all of the emotion and beauty of the moment.
There are so many benefits to capturing your marriage proposal! These are just a few that you should keep in mind.
View How to Capture Engagement Photos That Showcase Your Personalities
If you are ready to have your own marriage proposal captured with a wedding photographer in Las Vegas, Nevada, please get in touch with us here at M Place Productions. We are so honored to capture such wonderful milestones in life, and would be pleased to do the same for you.