BACK TO BLOG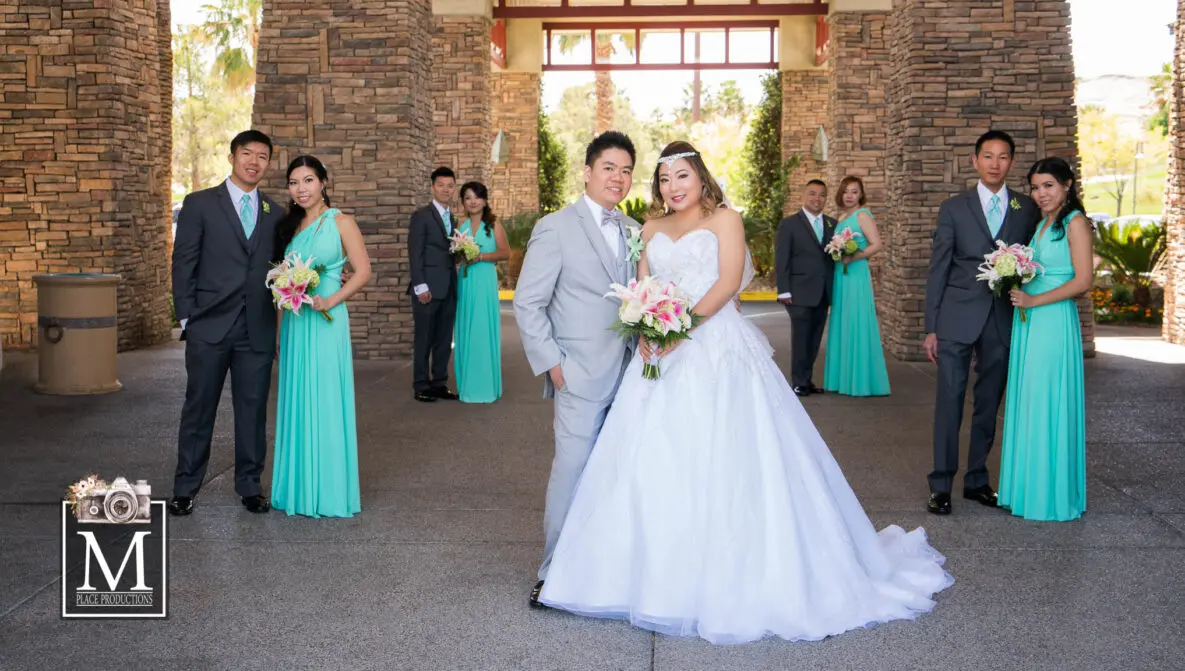 When Should You Book Your Las Vegas Wedding Photographer?
There is a basic wedding timeline that will assist you in planning a flawless wedding. Your big day should run smoothly and should be everything that you had hoped for. Capturing this special day is a must as well, and requires you to book the perfect photographer. Booking your favorite photographer in a timely manner will ensure that you receive images that you have always hoped for when it comes to your big day.
Reasons Why Professional Wedding Photography is Expensive
Have you started booking your wedding vendors yet?
Here at M Place Productions, we know how busy wedding photographers are, and want to help you snag your first choice! Booking your photographer at the right time is crucial to your overall wedding timeline, and we have a few tips to help you decide when you should book your own. If you want your wedding day to flow smoothly with your favorite photographer, be sure to continue reading.
-Changing Styles. Photographers progress in their art form, and explore new styles. Sometimes they stick, while other times it only influences their current style. You never know how much your photographer's style is going to change in a short time. Book them while you enjoy the style they are displaying.
-Time for Practice. Booking your wedding photographer about a year in advance is a healthy choice, as it will provide you with a chance to practice before your wedding day arrives. Taking part in an engagement photoshoot is the first step to ensuring that you will be prepared for the photography that will occur on your big day. And, it will allow you to see how well you and your partner mesh with your chosen photographer.
-Receiving the Right Price. It can be tempting to book your wedding vendors as far in advance as possible. It would be off your shoulders and ready you for your big day. However, photographers let their prices evolve creating new prices and deals for couples. You certainly wouldn't want to book too far out and miss out on great package deals and prices.
Advice for Being Photographed as a Shy Couple on Your Wedding Day
Now that you are more aware of when to book your photographer, you can begin your search with confidence! Most couples should feel comfortable booking their photographer about a year in advance. Here at M Place Productions, as a Las Vegas wedding photographer, we would be honored to capture your wedding. Contact us today to discuss your wedding day dream and to book your wedding photographer in Vegas.