BACK TO BLOG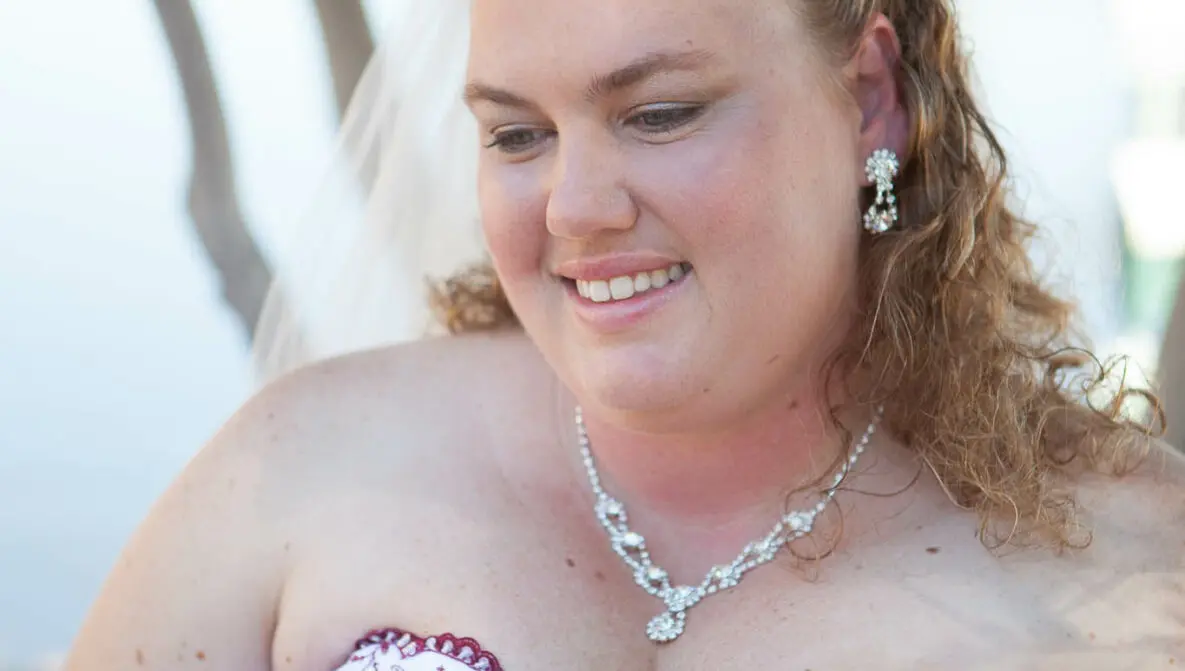 Top 5 Ways to Get Your Skin Ready for Wedding Photos
We hear you're getting married. Congratulations! In between hiring the caterer, cake tastings, and finalizing your seating chart, it's important to make sure you're taking care of you. Self-care not only helps relieve stress and contributes to your overall health, it can also help you look your best for your wedding day—and in the photos you'll want to cherish for years to come.
If your skin could use a little pick-me-up or you are hoping to show off a radiant glow in front of the camera, read on to learn a few easy tricks to getting your skin ready for wedding photos.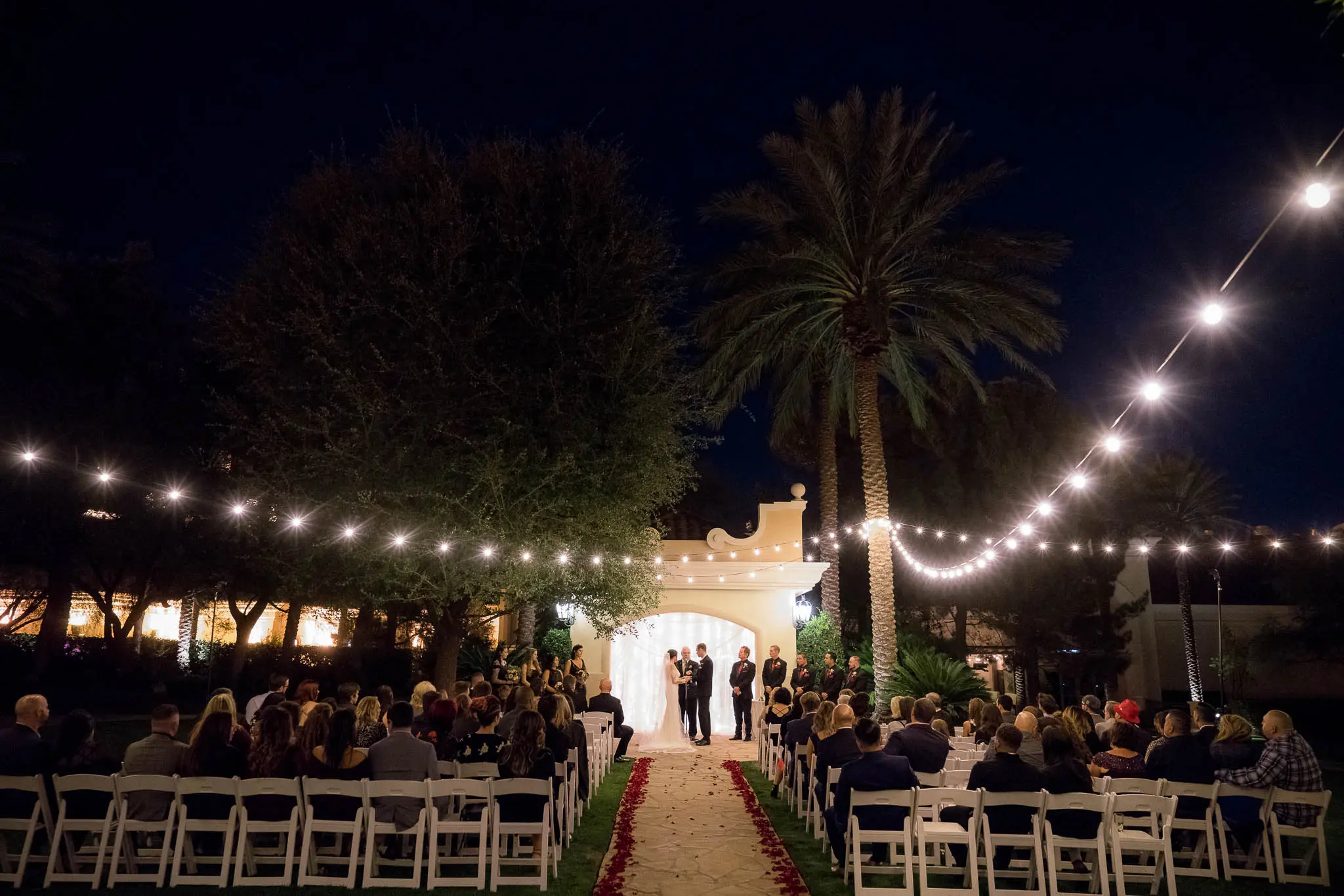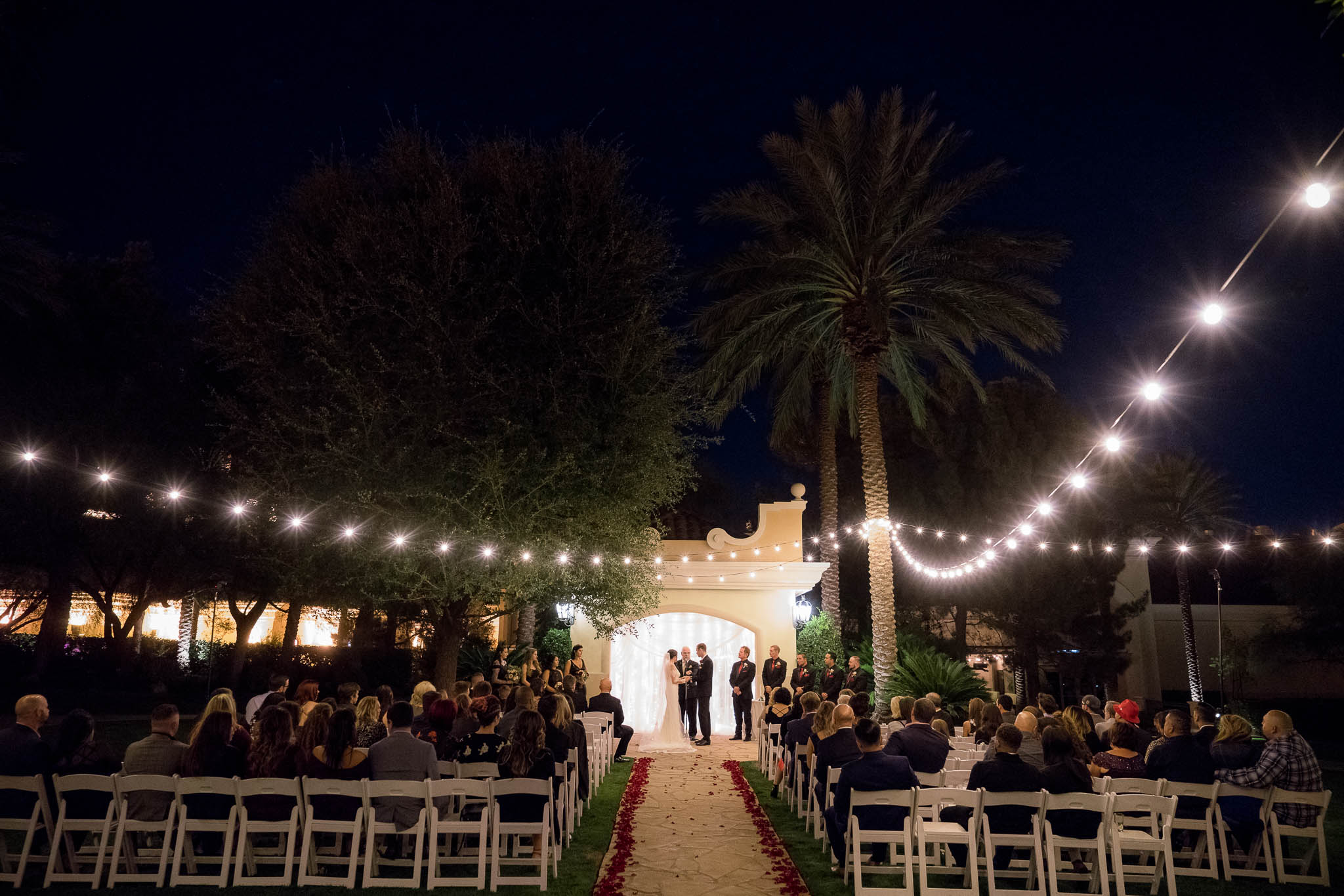 1. Trade in your night owl ways
It can be difficult to shut your brain off at night when you're in the midst of wedding planning, but getting enough sleep is crucial for your physical, emotional, and mental wellbeing. Not only will pre-wedding insomnia make you feel bad and impact your overall mood, it can also do a number on your skin.
In addition to risking dark undereye bags, lack of sleep can lead to dryness, redness, and breakouts. That's because your body does a lot of work while you're sleeping, including removing old cells, making room for new cells, and ridding your body of toxins. When your body and brain don't have enough downtime to repair and refresh your system, your skin can become imbalanced, with decreased pH levels and difficulty producing much-needed moisture.
Having troubles sleeping? Here are a few things to try:
Unplug at least an hour before sleep. TV, tablets, and your phone can all give you a bright light hangover that makes it hard to convince your brain it's not time to be alert.

Calm your mind with a soothing guided meditation. Try a meditation phone app or tune into a podcast designed to help you snooze, such as Sleep With Me.

Avoid eating too close to bedtime. Your body doesn't expect to be digesting food when you sleep, so the process can keep you up.

Forgo the nightcap—if you don't sober up before bed, you'll likely become restless and overheated later in the night as your buzz wears off.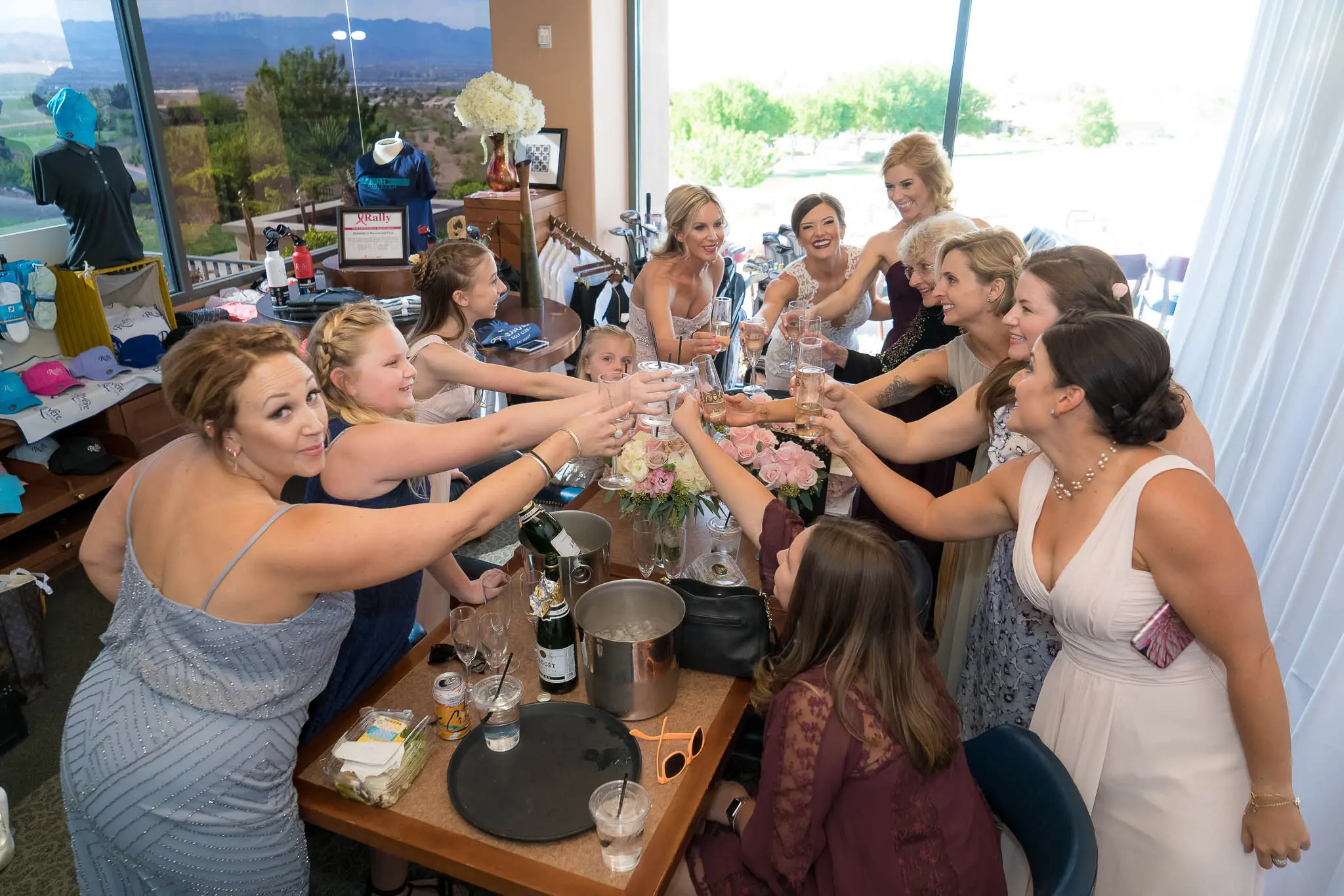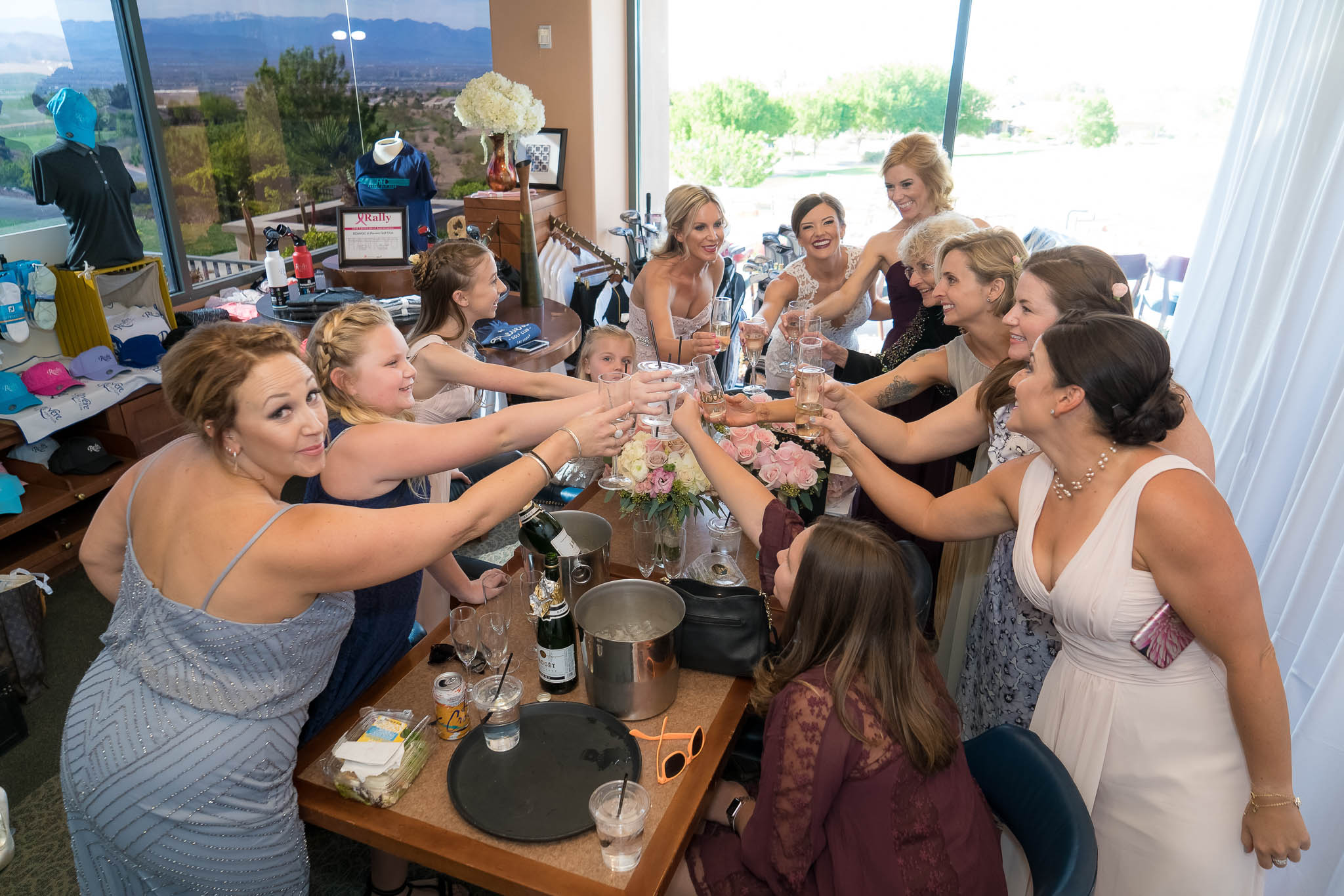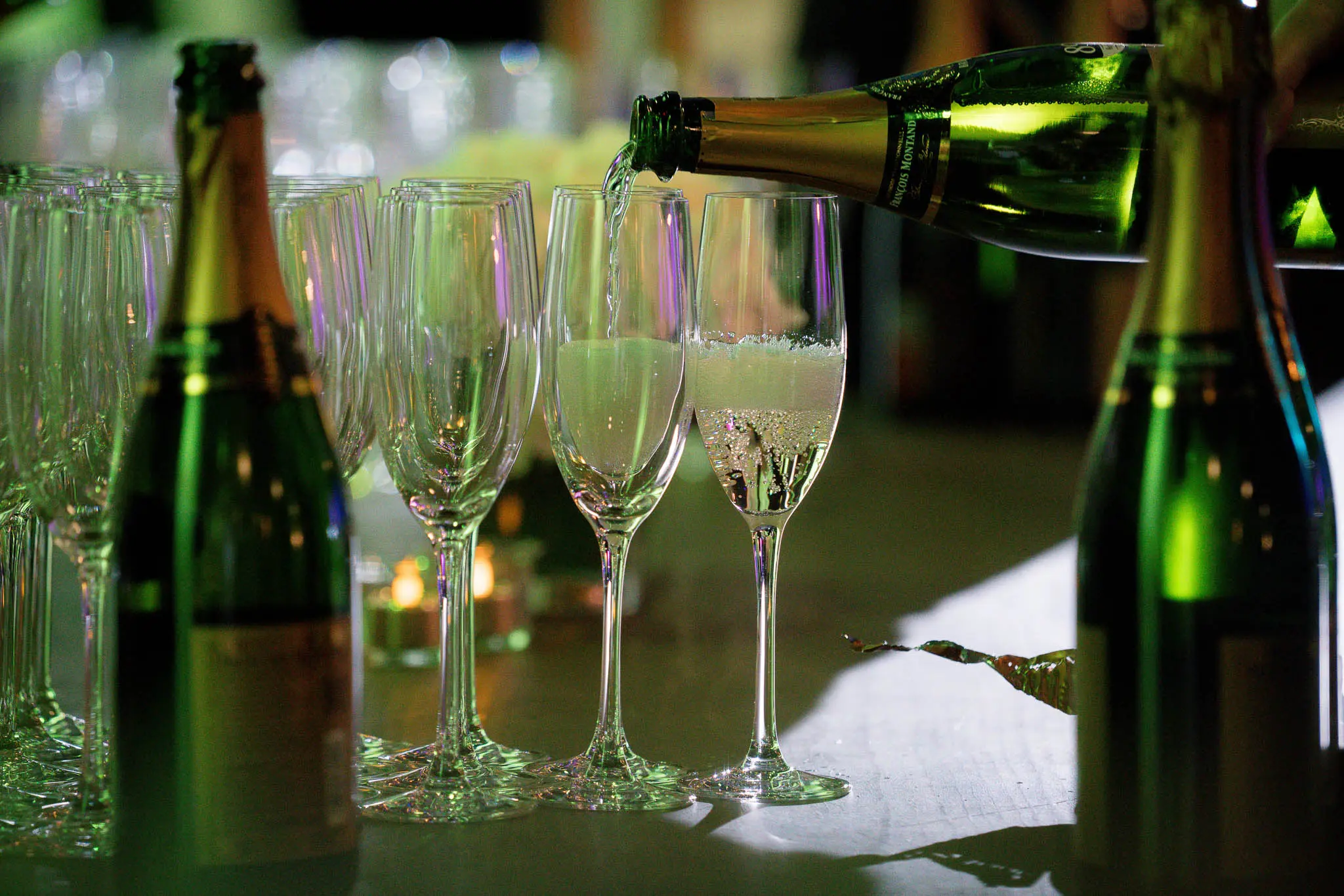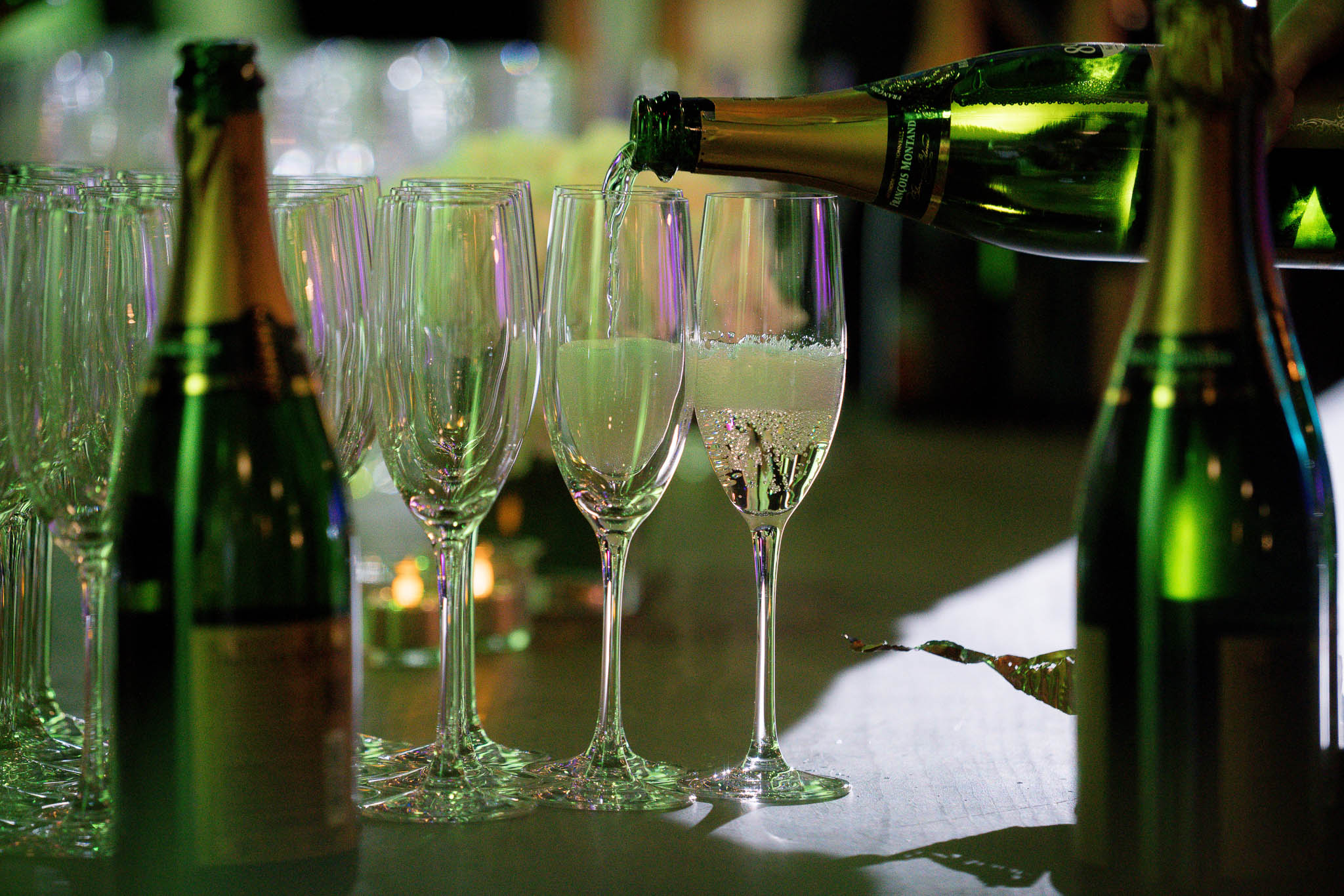 2. Skip the second celebratory drink
We covered this in the last point, but it's important enough to repeat. Your engagement leading up to your wedding is cause for celebration with friends and loved ones—and no one expects you to skip champagne at your bachelorette party or to live a teetotalling lifestyle. But not only is "severely hungover" not a great wedding photo look, overindulging in alcohol also impacts your day-to-day wellness and the health of your skin.
Alcohol is also an REM sleep inhibitor, so when you drink more than a serving before bed, your body will not function well the next day—and your skin will look sallow and dry. Consumption of too much alcohol can also cause inflammation in the tissues, red splotches on the skin, dilation of pores, and increased wrinkle risk. Yikes!
Don't worry, you can still enjoy yourself! Just take it easy. Try not to drink heavily, drink plenty of water, and swap out extra alcoholic beverages for a fancy seltzer and juice mocktail. (Most restaurants and bars serve sophisticated options without alcohol; here are some ideas for ordering.)
When it comes pre-wedding parties, be sure you (or your hostess) provide some festive and refreshing non-alcoholic drink options. Remember, you're the bride and you get to call the shots!
If you're having trouble cutting back given pre-wedding stress or other personal factors, consider starting a daily meditation practice, engaging in more physical activity, or even talking to a local support group. If pressure from friends is making it hard, have a heart-to-heart talk with your besties, explaining it's important to you that you look and feel your best for your big day, and ask for their support.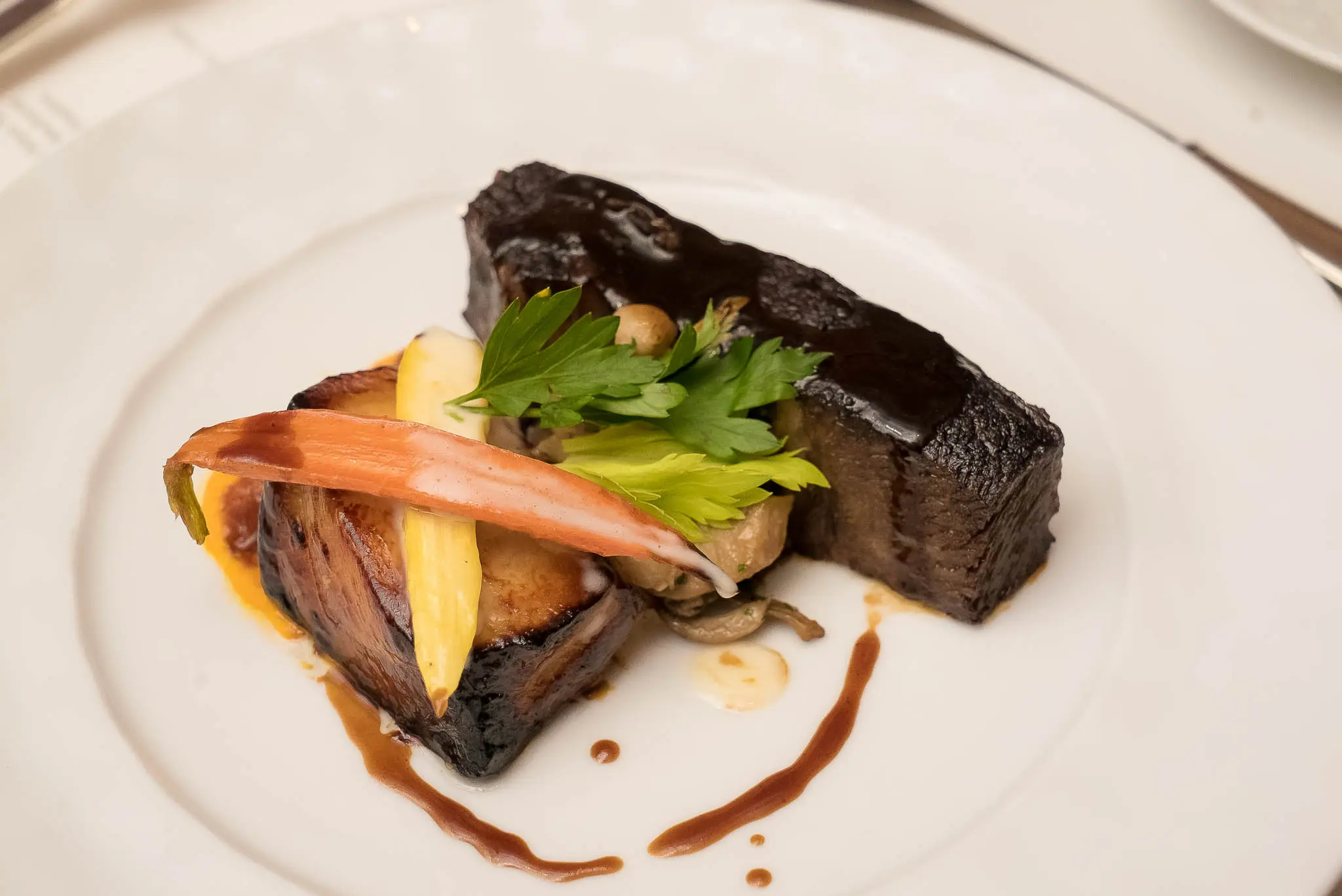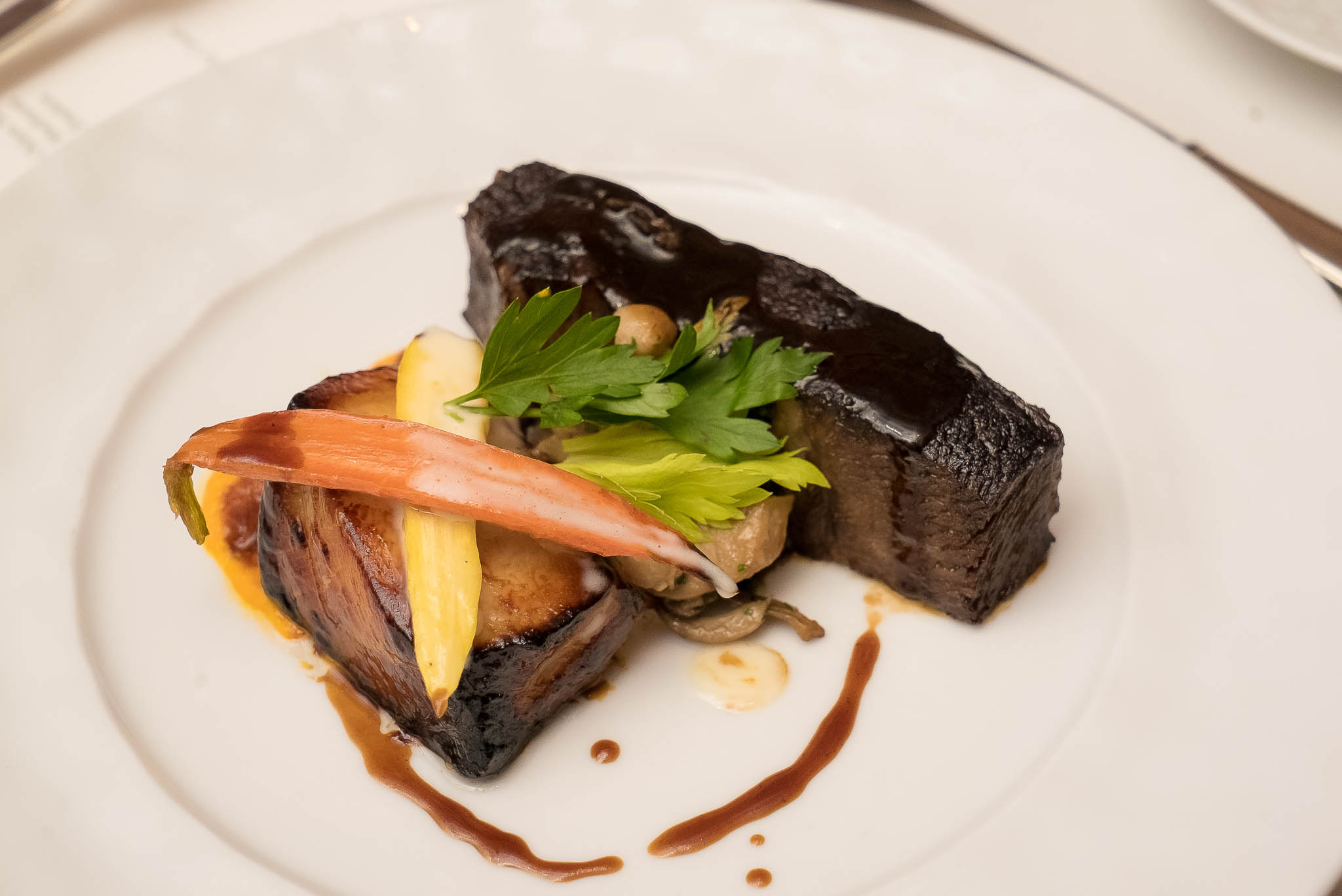 3. Eat the right foods
You know the saying, "you are what you eat?" It may not be irrefutably accurate, but what you put in your body absolutely affects the quality of your skin. Great nutrition can help keep excessive breakouts at bay, prevent puffiness, and provide nourishment.
While indulging in a sugary treat or a couple slices of pizza isn't going to doom you to a life of bad skin, focusing your diet on healthy eats while limiting skin-harming ingredients is a great way to keep your skin happy and healthy for your wedding. As an added bonus, the foods that are good for your skin also happen to be good for your body!
Foods that are good for your skin:
Raw veggies in a rainbow of colors

Leafy greens, like kale

Dark chocolate with low sugar content

Raw nuts and seeds

Fresh berries

Omega-3s, found in eggs, avocados, and meat (but skip the red meat!)

Olive oil
Foods that aren't great for your skin in excess:
Salt

Refined sugar

Starchy, simple carbohydrates (white bread, pasta, etc.)

Shellfish (if you struggle with clogged pores or acne)

Dairy (many women report avoiding dairy lessens or eliminates breakouts)

Highly processed foods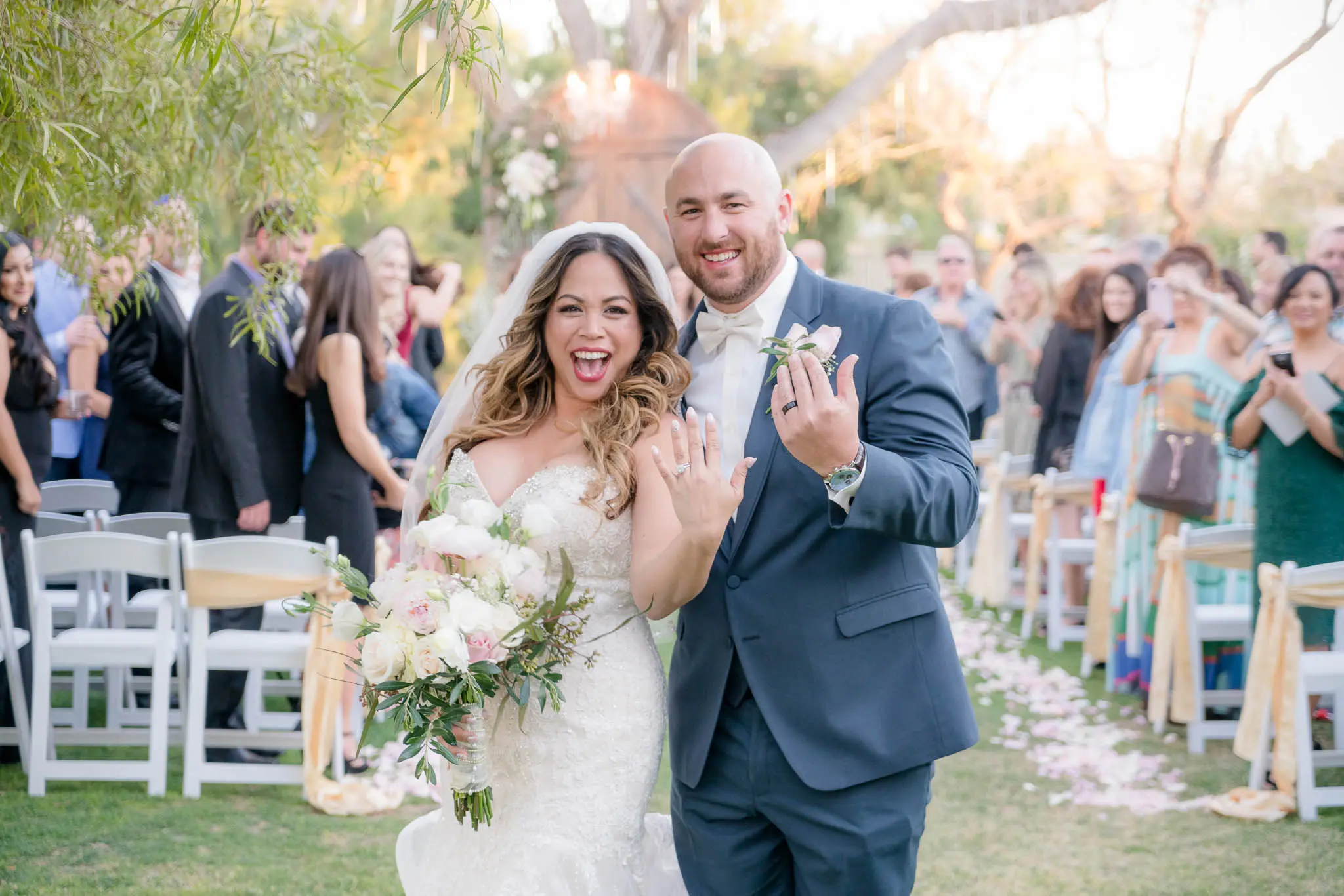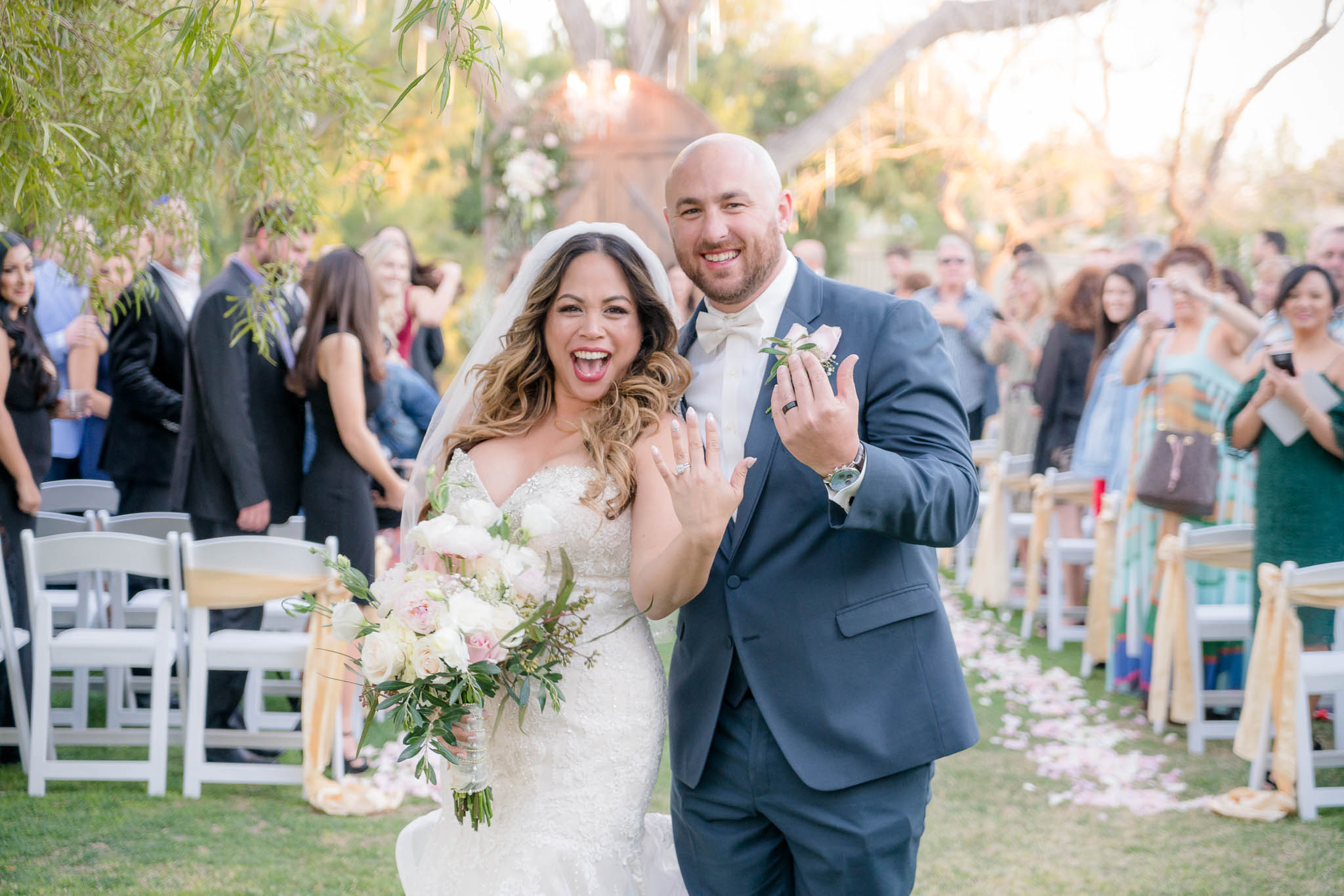 4. Hydrate inside & out
By now, most of us know how important it is to drink enough water every day. But knowing and doing are two very different things—especially during the hectic weeks leading up to your big day. If more energy, better brain function, and an overall improvement in wellness aren't enough of a motivator, how about healthier, brighter, more supple skin? One of the most important things you can do for your skin is keep it moisturized, which requires both topical and internal hydration.
Step 1: Try to keep a bottle of water with you throughout the day to ensure you're drinking enough or see if one of the many appsor products designed to help you get in your 2 liters per day can help you out.
Step 2: Invest in a high quality daily moisturizer with clinically proven ingredients. Ideally, you should chat with your dermatologist or a medical aesthetician about medical-grade products that are a good fit for your skin type without risking side effects like irritation or inflammation. However, if that's not possible, be sure to look up reviews before blindly purchasing a cream from your local drugstore.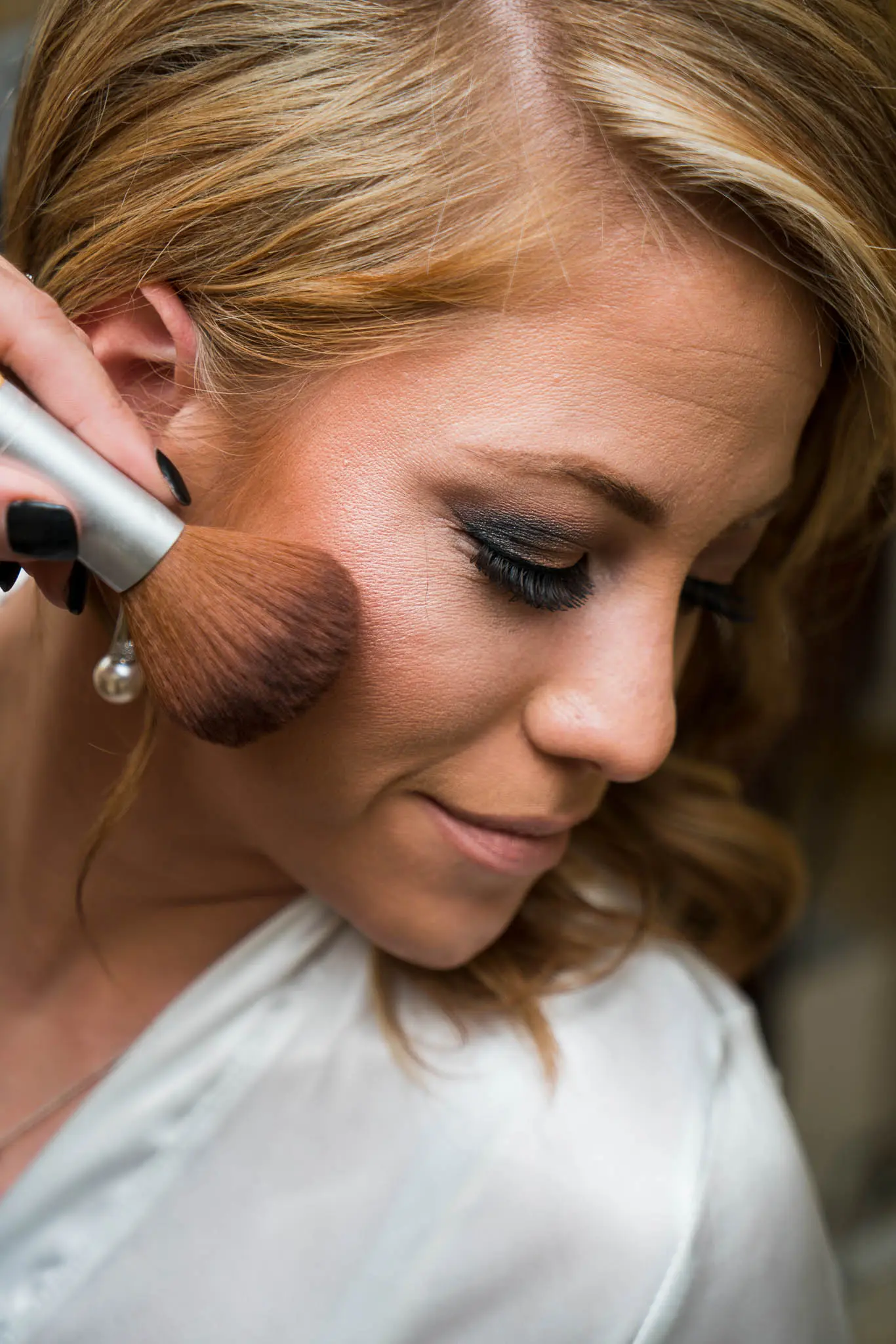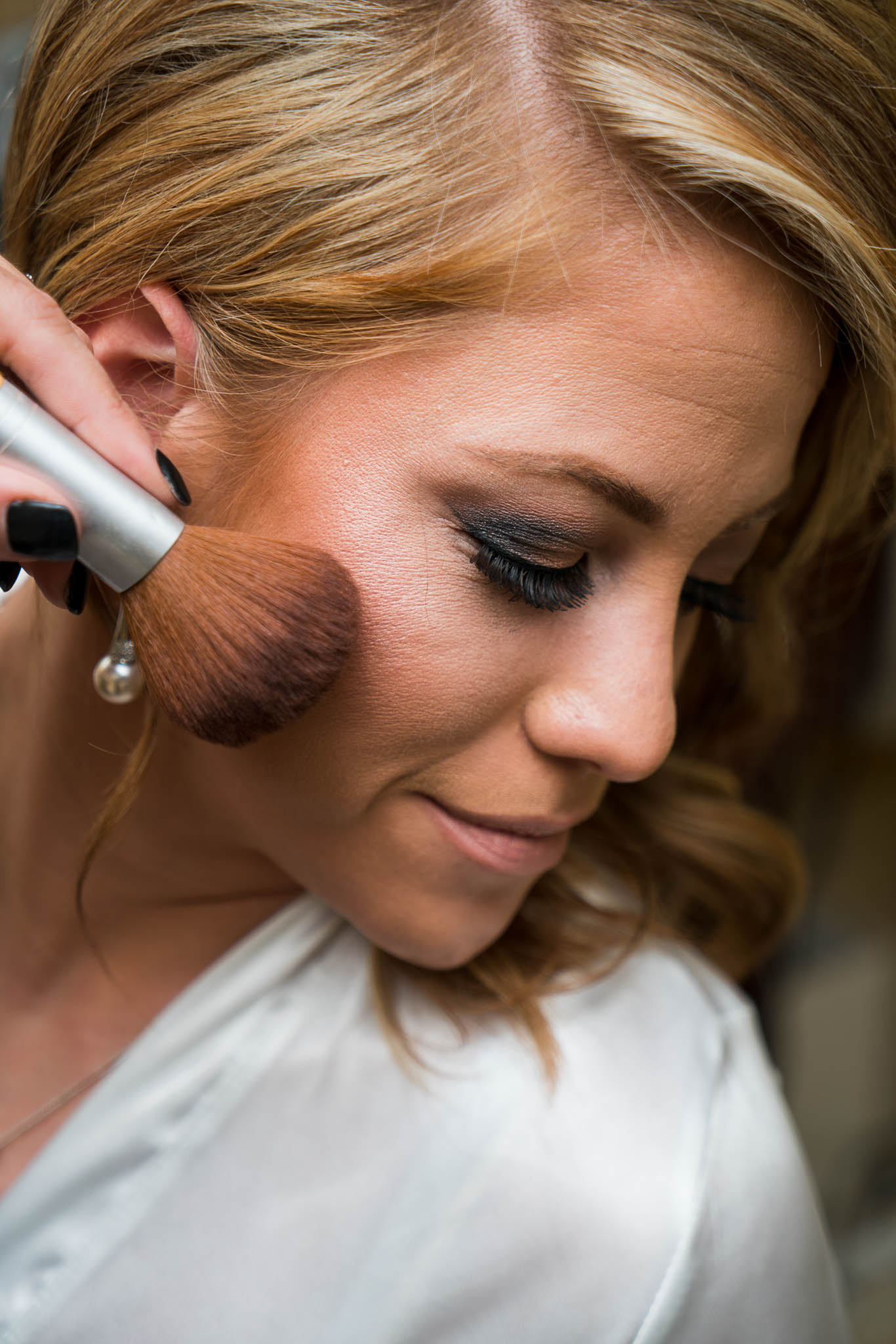 5. Give your skin a little extra TLC
Because your skin is a large, complex organ, it's important to have it checked out every once in a while—and a medical skin treatment is a great way to relax and get pampered amidst the pre-wedding crazy. At Dr. Pancholi's cosmetic medical practice, he works with many brides-to-be looking for gentle options that will help their skin look more radiant and healthy. Here are some key insider tips when it comes to treatments:
Look beyond the typical facial; there are some fabulous new options out there. HydraFacial MD® is an excellent choice for brides because it's a gentle treatment with no downtime. It's fully customizable to your skin type and concerns, and it feels wonderful, to boot. Another great treatment is IPL Photofacial—especially considering that living in Vegas makes it easy to fall victim to the damaging effects of the sun. IPL can help clarify, smooth, and rejuvenate your skin by correcting photodamage, including uneven skin tone, fine lines, and more. This treatment does result in a few days of redness, similar to a sunburn, so make sure you schedule accordingly.

Don't neglect your neck, decolletage, and back if your gown shows off these areas of your skin. Facials don't have to to be limited to your face, so ask your skin care provider about extending treatments to other key areas.



Add RevitaLash® to your routine for camera-loving lashes. RevitaLash® Advanced Eyelash Conditioner serum contains a powerful blend of proteins to condition and strengthen eyelashes and help you get fuller, healthier-looking natural lashes for your big day, in just seconds a day.

One important note: if you are considering any professional skin treatment, consider your timing carefully—and be sure to let your provider know about your upcoming event. Some skin treatments require time for optimal results, and it's worth being extra cautious to be sure your skin "likes" the treatment, especially if you have sensitive skin. If a facial treatment is a total win and you love the effects, you can always repeat it to refresh your glow closer to your wedding day.
We hope these tips help you feel gorgeous and confident in front of the lens on your big day!