BACK TO BLOG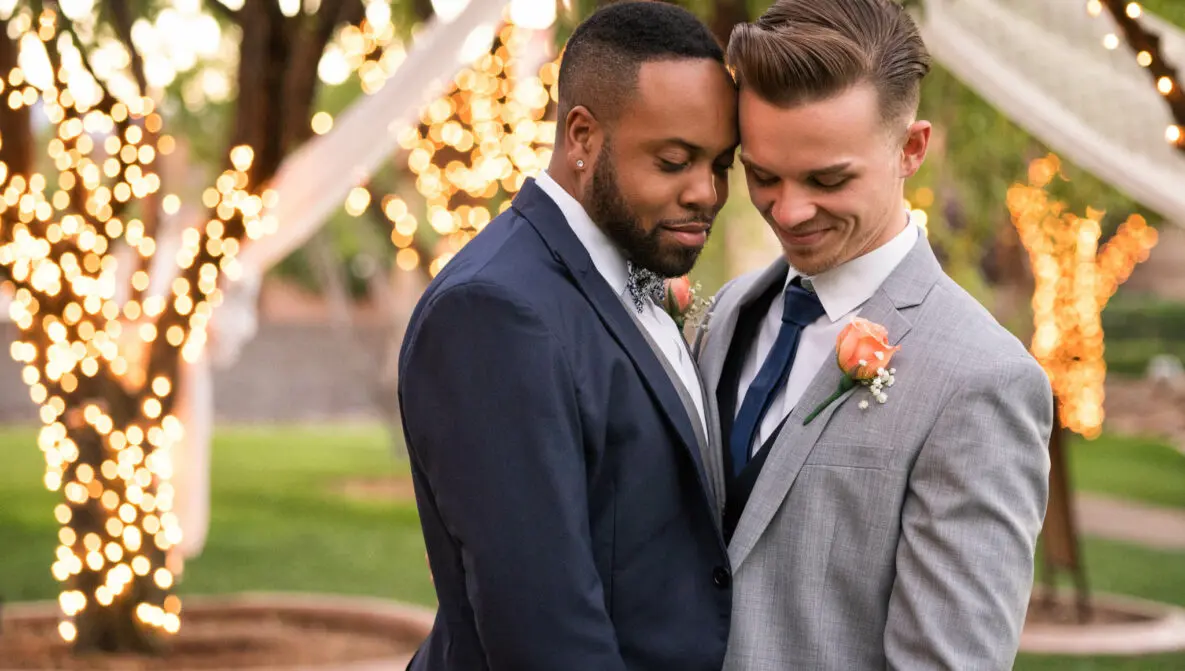 Justin & Bryin: The Grove
Justin and Bryin were lucky enough to be our first gay wedding with two guys. One of my favorite comments they made at the end of the night was when I told them they were, and their reaction was, "No way, wait, really?" Our personal belief is gay or straight your wedding should be treated the same. The love between the two people should shine through and the intimate nature of that love is crucial to tell in the story.
We started out our day at the beautiful hotel. These rooms are spectacular and offer a stunning view. Justin lucked out with the best view by far. It was great getting to take extra time to layout and pose the men's clothing. We normally are rushing through the men's clothing, and most people don't value the shots of their man's clothes nearly as much as the dress and bridal details. In a gay wedding like this we got to take all the time we wanted for the details.
Justin and Bryin both work in the cruise industry. They were amazed at how many of their friends from the cruises flew in for the wedding. In their words they said, "You never see a reunion of this size, we are normally all working or busy." You can see the love and fun in the wedding party shots and in the wedding getting ready photos. We personally love making your wedding photos a fun experience. Most of our clients hate getting their photo taken, so we love making it as painless as possible.
After our shots at the Aria, we all loaded up and headed out to The Grove for the wedding ceremony. One of the challenges for Justin and Bryin's wedding was fading light. As soon as our ceremony ended we only had about 30 minutes of usable light left. We always love to start with couple shots first because it allows us to make sure the grooms have the best possible light for their couple portraits.
We can't say enough how important it is that your wedding party and family listen and work with us to move quickly during your post wedding session. We can move very quickly and get a lot of photos done in a short amount of time, but only if everyone is on board to make this happen. There is nothing harder than trying to take care of the Groom's and everyone is not paying attention, running to the bar, or just goofing off; especially if we have limited light.One of the most unique aspects of the wedding was the talent in the room. With everyone working on cruise ships, not only was everyone stunning, but everyone could dance, and sing, and party. We included a few extra party shots in this wedding because we love showing you what a wedding party can be.
With that in mind we personally loved watching Bryin and Justin mix and mingle. They wanted to spend more time walking around, talking with everyone, catching up, and literally just sharing the love with everyone, than anything else. Most weddings we focus so much on the couple and it being their day. For Justin and Bryin you truly felt that it was "our" wedding. Guest, Family, Friend, Vendor, we were all a part of the day and the moments.
Justin and Bryin wanted to make sure they had some iconic Vegas photos to take home with them, we made time and planned a quick couple session down on the strip. It can be a bit of a hassle getting in and out, adds a decent amount of extra time, but it is easy to see why they are worth the work.
Our Take Aways From this Wedding:
1. Gay or Straight – Love is Love to Us.
2. Planning extra time for the men's details can be worth it.
3. Make the Wedding what you want it to be.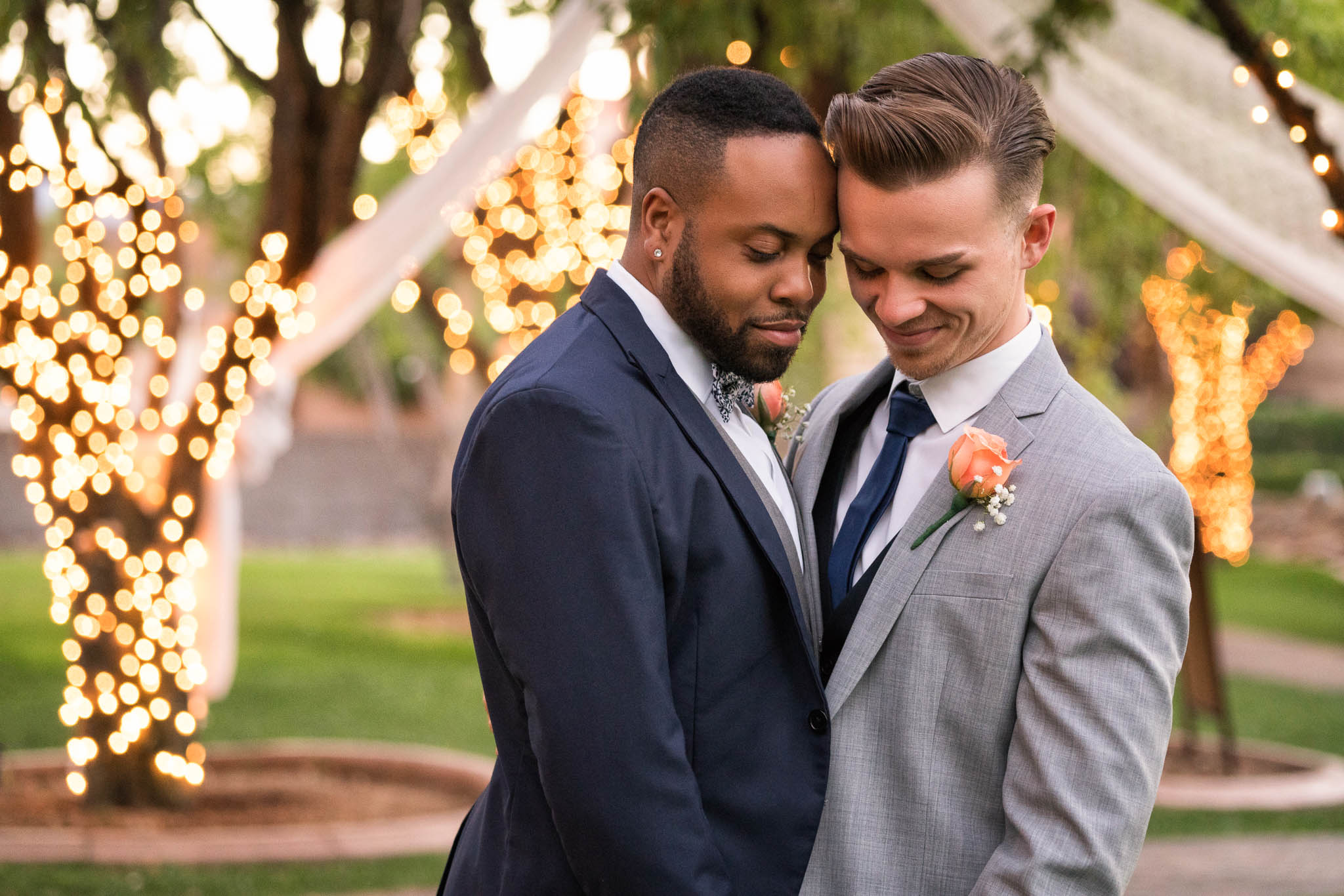 Venue: The Grove   |  Floral: Nature's Flowers