BACK TO BLOG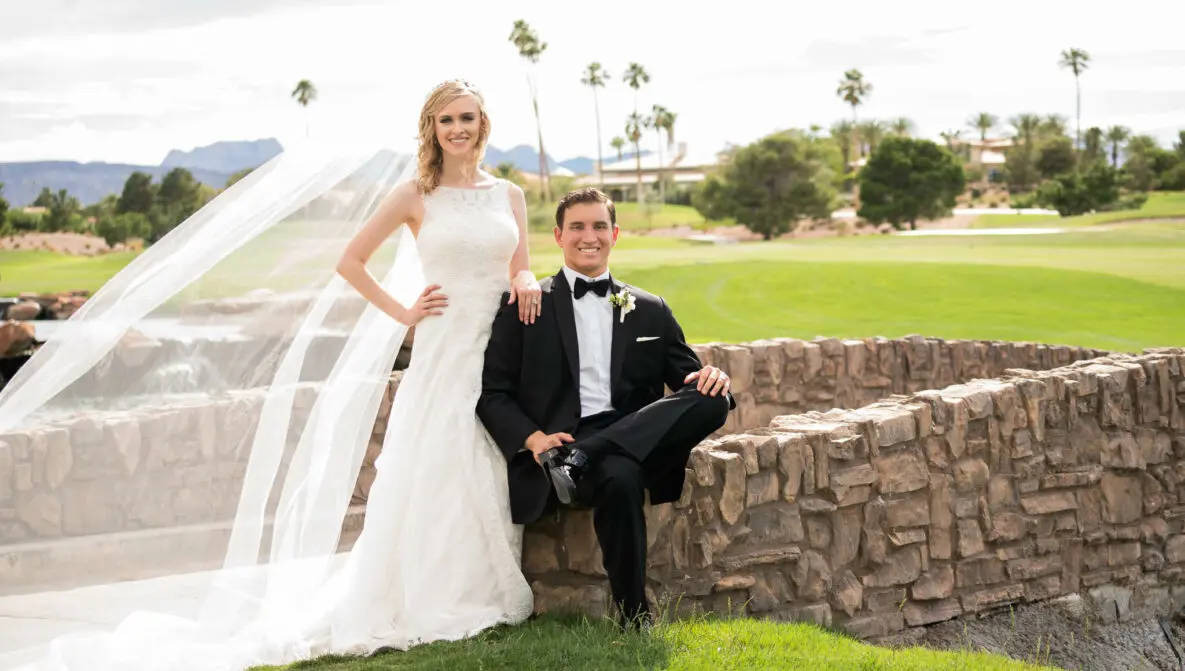 Nina & Brandonn: Canyon Gate Country Club
Nina and Brandonn are young and in love. There is nothing better than the genuineness of a young couple. The light in their eyes is always full of hope. The journey they are on is fresh and exciting. There is nothing but possibilities both in their life and in each other.
These two have a unique story full of second chances and history. They knew each other and grew up with each other since kindergarten. They even went to a couple school dances in high school. Let's just say they didn't go so well. As Brandonn says, "I had to grow up a little bit." I love the whole history of their story and love getting to share it with you.
After Brandonn came back to Vegas from college in Reno, he ended up asking Nina to show him around UNLV. Nina tells it like this, "I could immediately tell there was something different about him." What quickly blossomed was a beautiful dating relationship. Brandonn's slight awkward and genuine caring and playful nature was always prevalent at the wedding.
The wedding day started off with us getting to photograph Nina at her parent's house. It was a beautiful home with plenty of space to make some great photo moments. We even took an extra second to let her mom give her a gift and even give some advice. It is always important to remember to make time for moments to happen. It's just as much about the experience of your day as it is the photographs, the events, and the party. Enjoy every moment. I find sometimes that our clients get so caught up in making everything happen on a specific timeline or in a specific way that sometimes they forget to live in the moment on their wedding day. Nina and Brandonn were present in every minute and second of their special day. They were smiling and laughing all day long.
We traveled to St. Joseph Husband of Mary for the ceremony. The ceremony site was graced with incredible floral by Layers of Lovely that just shined. The bride's bouquet was highly sensitive to heat and time, so we made sure to do our photos of her with her bouquet before the ceremony so they would be flawless for her memories.
St. Joseph Husband of Mary is one of the friendliest Catholic churches we get to shoot at. They are very up front about their expectations and if you are respectful of the ceremony and the restrictions, it is flawless. They have an incredible side entrance behind the dais that allows us to capture the Bride and Grooms face. This is just not normal for most Catholic Churches. Nina and Brandonn's wedding was the last wedding before St. Joseph was to undergo a massive reconstruction effort.
After the ceremony, we drove up the road to the beautiful Canyon Gate Country Club. The club always does a great job of creating an intimate cocktail hour so the guests are mingling and we can get all our wedding party and formals. I absolutely love that they keep the reception room closed until we can get our photos of the room. Makes a huge difference for us as a photographer.
We always tell clients that making special events for their family and friends causes the wedding to have a very personal and intimate feel. It creates memories that will last forever. Nina took our advice to heart and did a mother daughter dance and even a grand-mother and grand-daughter dance.
We finished their incredible wedding with a classic sparkler send off. These events never get old and create special photo opportunities for every wedding. It also gives your guests a great reason to stay till the end of the night.
One of the favorite moments we created for this client was something we planned for when we filmed their love story. About 6 months before their wedding day we had Nina and Brandonn write letters to each other for on their wedding day. Throughout the day we handing these little cards to them to read and remember and treasure the moment. Before the wedding, after the ceremony, and even after the sparkler exit. Each card they opened was a complete surprise as they couldn't remember event writing them.
Our Take Aways From this Wedding:
1. Plan extra or special events to involve people in your wedding in unique ways.
2. Consider using a parent's or friend's house for your wedding pre-ceremony.
3. Love is all about timing.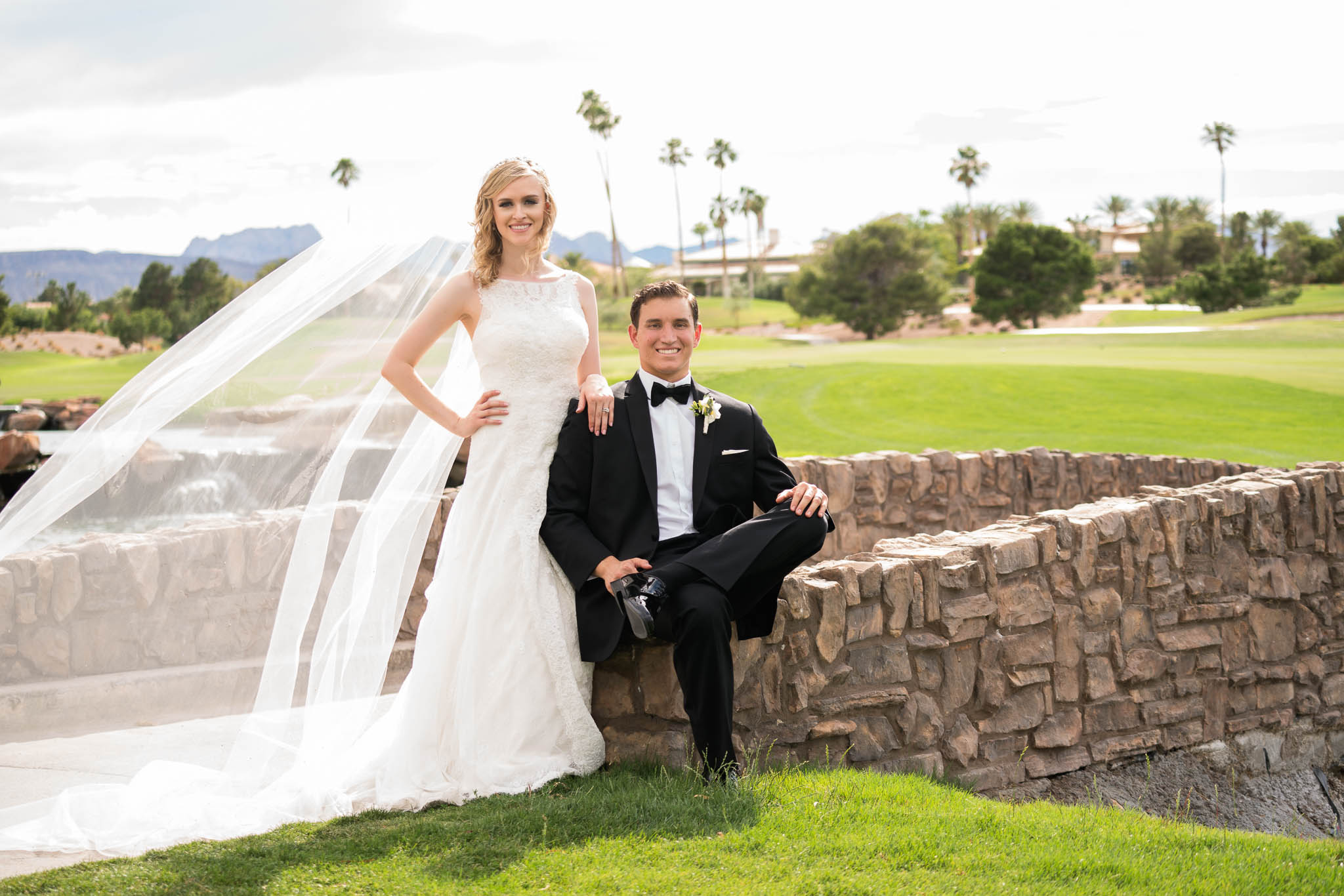 Ceremony Venue: St. Joseph Husband of Mary  |  Reception Venue: Canyon Gate Country Club  |  Floral: Layers of Lovely