BACK TO BLOG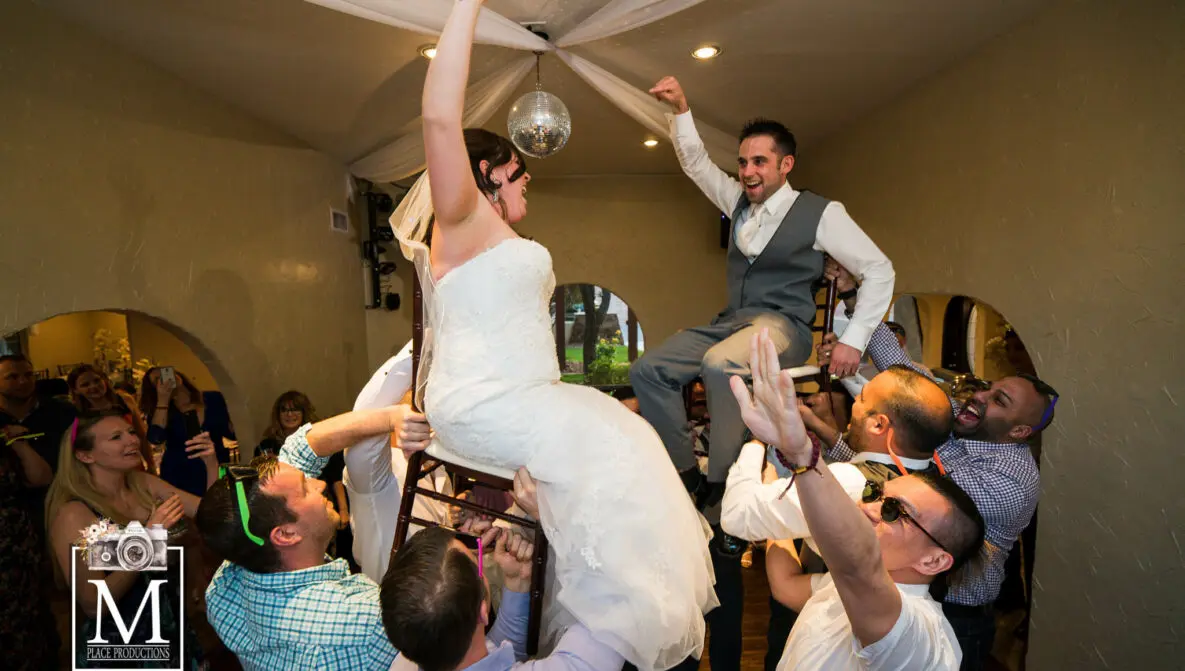 Celebratory Events to Capture on Your Las Vegas Wedding Day
Your wedding day will certainly be festive! After your heartfelt wedding ceremony, you will venture off to your reception to celebrate with all of your friends and family members…how exciting!
Take a Look at Essentials to Include Within Your Wedding Welcome Bags
However, to ensure that your celebratory moments never fade, you will certainly want to capture them through photography!
We believe that every celebratory event on your big day should be captured! That's why, here at M Place Productions, as Las Vegas wedding photographers, we have gathered some of the top celebratory events that you will want to capture on your own wedding day. If you would like to discover what these events are, be sure to continue reading:
The Romantic First Dance

You will take part in many dances in life, but your first dance will certainly be the most significant. Therefore, you will want to ensure that you capture it through photography! Every dip and twirl is sure to add a great deal of romance and fun to your collection of photos!

The Celebratory Cake Cutting Ceremony

Your wedding cake cutting ceremony will certainly be a festive event! You will either feel your cake nicely to your partner, or smash it in their face. These photos are sure to provide you with a great deal of entertainment every time they are viewed!

The Festive Bouquet & Garter Tosses

All of the single lades and gentlemen attending your big day will gather in hopes of catching the bouquet and garter and being the next in line to tie the knot! Jumping in the air, shoving one another; these celebratory events certainly deserve recognition through photography!
Every moment of your big day deserves to be remembered through photography! These are just a few celebratory moments that you will want to ensure are captured.
View Reasons to Have a Trash the Dress Photo Session
Are you ready to have the memories from your own nuptials preserved by a wedding photographer in Las Vegas, Nevada? If so, please get in touch with us here at M Place Productions, as we would be excited with the opportunity to capture your big day!