BACK TO BLOG
Groomsmen Gifting at Weddings!
Need some more Vegas themed idea?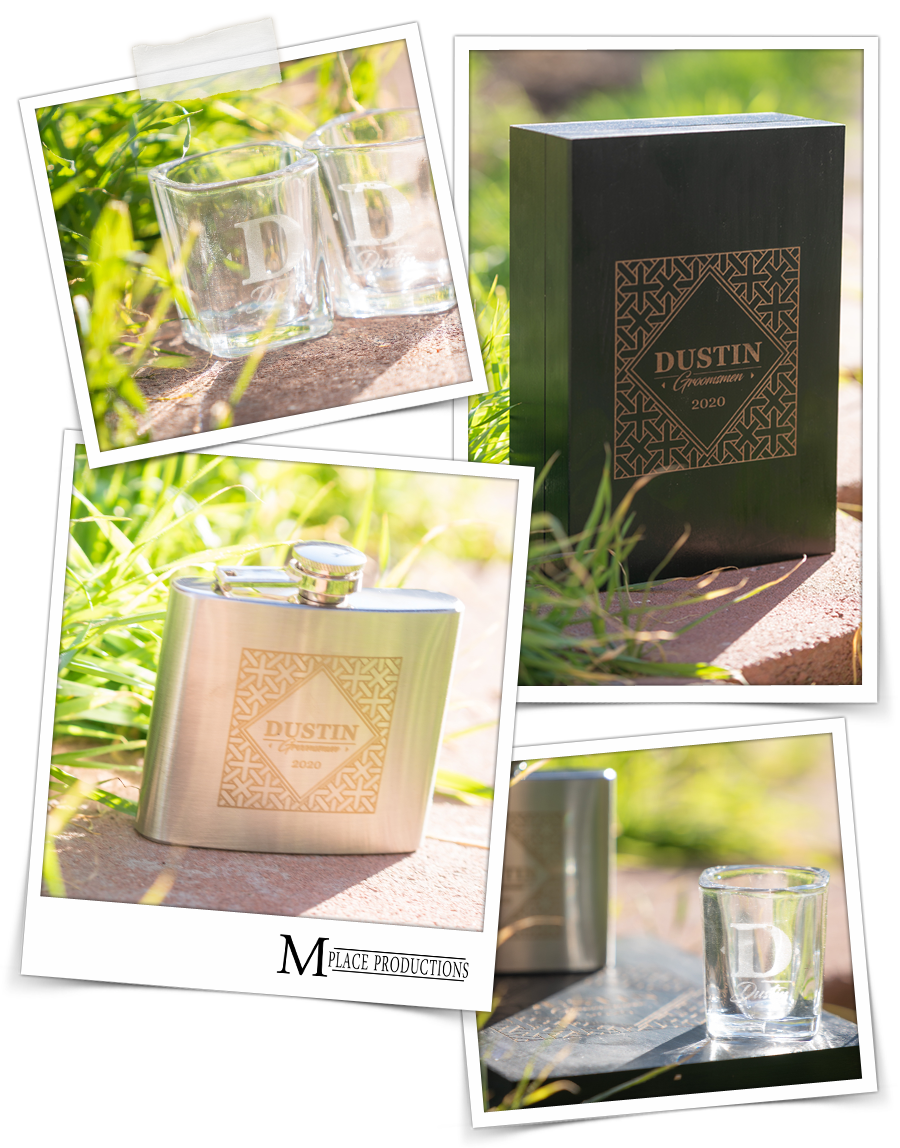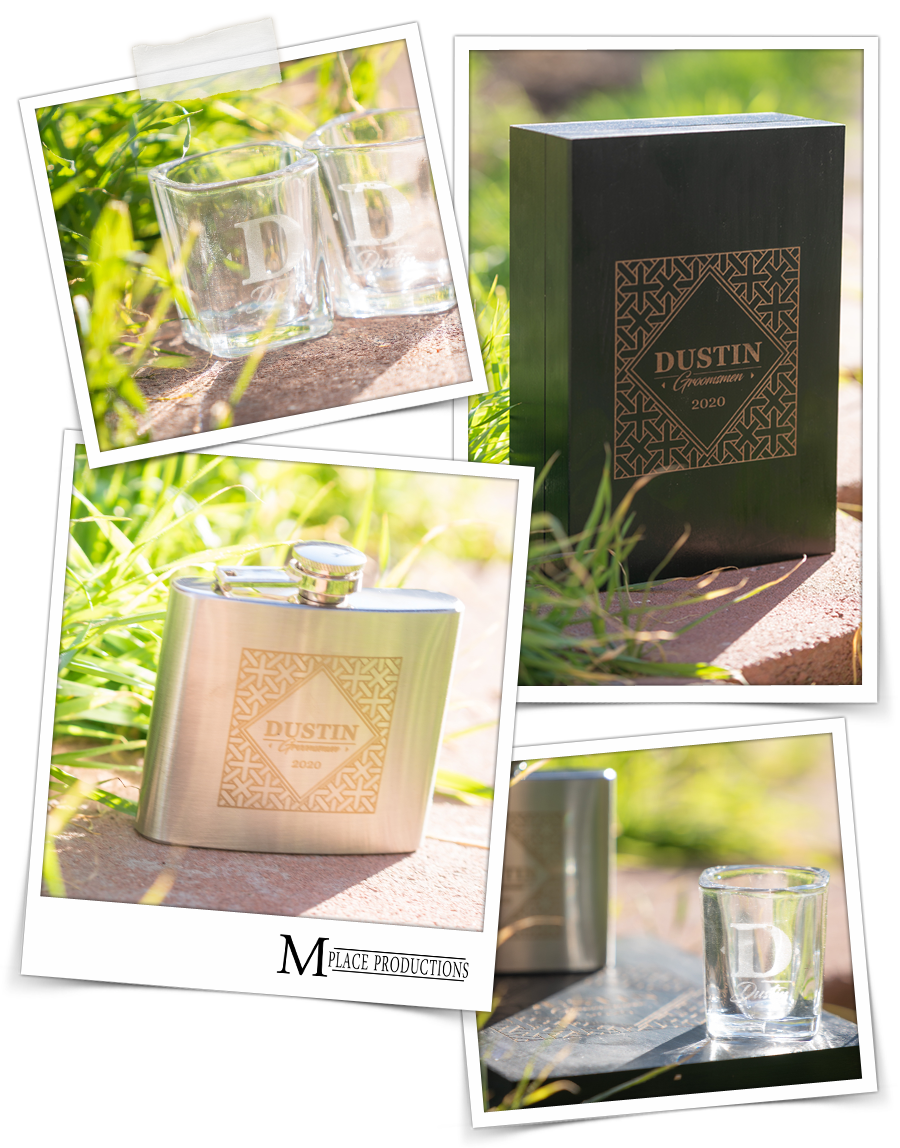 Something that makes for a special moment is gifts for your wedding party. Photographically, it makes for sweet touching moments between friends and family. Today I want to talk about Groomsmen gifts specifically.
Guys are not always the best with words. So why not say that you appreciate them with a gift they can remember it by. You could always do some matching socks…but let's face it. Matching socks get holes in them and wear out.
So let them take something home that they will use for a long time. In Vegas, shot glasses are aplenty. And what better way to celebrate your night than with, as LMFAO says, "Shots shots shots shots shots"!
Or indulge them with the prospect of bring the liquor on the go. Why not an engraved flask? There are so many to choose from! A name, your date, their title (groomsman, best man, or groomsmaid), a caricature of their faces, or maybe a symbol for what reminds you of them most.
Want all of the above? Why not try a box set! Both a flask and shot glasses to take the party with them wherever they go with a handsome box to wrap it all up with. Find it here!
https://www.groovygroomsmengifts.com/products/flask-shot-glass-groomsmen-set
None of this really catching your fancy? Check out this awesome site to find some more gifts for your groomsmen.
https://www.groovygroomsmengifts.com/collections/groomsmen-flasks