BACK TO BLOG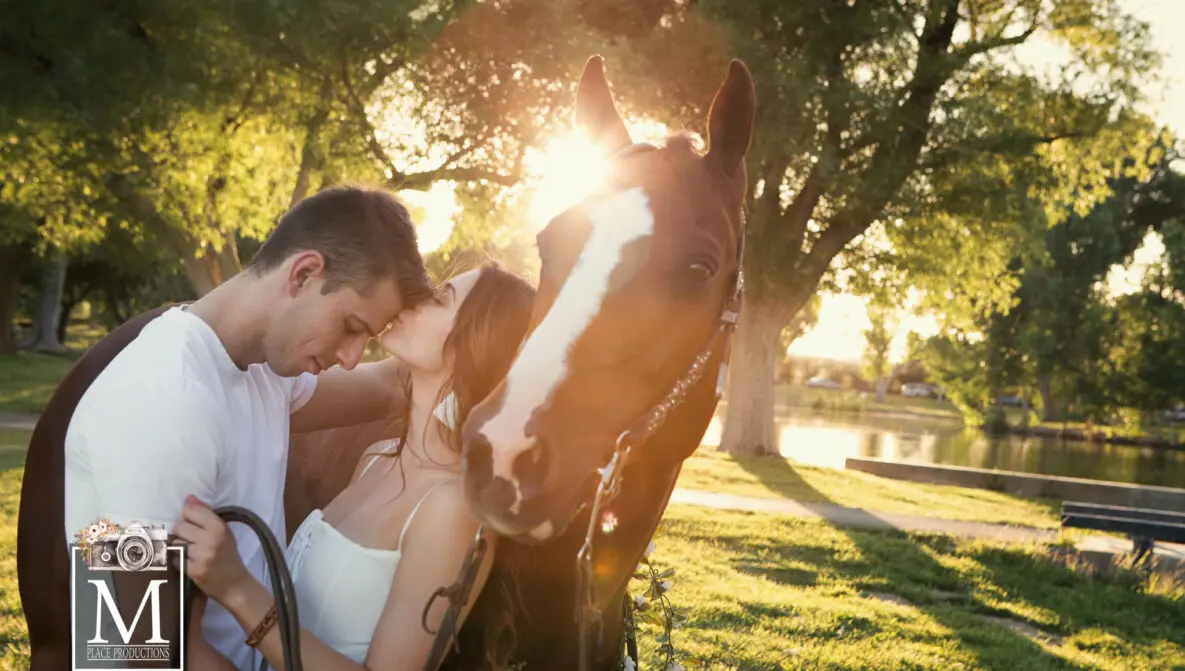 How to Incorporate Your Pets into Your Las Vegas Engagement Photos
Your engagement is such a special time in your life! Not only have you been lucky enough to meet your soulmate, but you now get to spend the rest of your life with them. Could anything be more special? However, it is important to remember that not only will you be joining your life with your partner, but your pets too!
Reasons to Have a First Look Photo Session on Your Wedding Day
Do you have any pets? If so, you will certainly want them to be a part of such a wonderful milestone within your life.
Here at M Place Productions, we believe that pets are family too! That's why we have gathered some ways in which you could incorporate yours into your own engagement photos. To discover some great inspiration, be sure to continue reading:
-Showcasing Your Ring. You received a lovely ring when proposed to. Therefore, you should certainly show it off throughout your engagement photos! You can place your ring among your pet's nose, for festive images. Or, place it on a necklace which you can present around your pet's neck. Either way, these photos will add some fun to your collection.
-A Playful Appeal. Having fun with your pet is probably part of your every day life! So, pull out that tennis ball and frisbee and highlight the joy that you and dog share. Or, take your horse out for a stroll. To add even more fun to your images, get a little dirty! Let your dog muddy up their paws and get mischievous for celebratory images.
-Your Natural Bond. A loving bond has certainly been created between you and your furry friend! You can present the natural relationship that you share by just walking with them, and enjoying each other's company. Go to your favorite park, boardwalk, or location where you like to frequent, for beautiful and organic images.
What a Professional Photographer Will Offer to Your Wedding Day
Pets are such an important part of our lives! These are just a few of the many ways in which you can incorporate yours into your own engagement photos. If you are all set to book your engagement photographer in Las Vegas, Nevada, please contact us here at M Place Productions. We would be more than grateful with the opportunity to be your Las Vegas engagement photographer.