BACK TO BLOG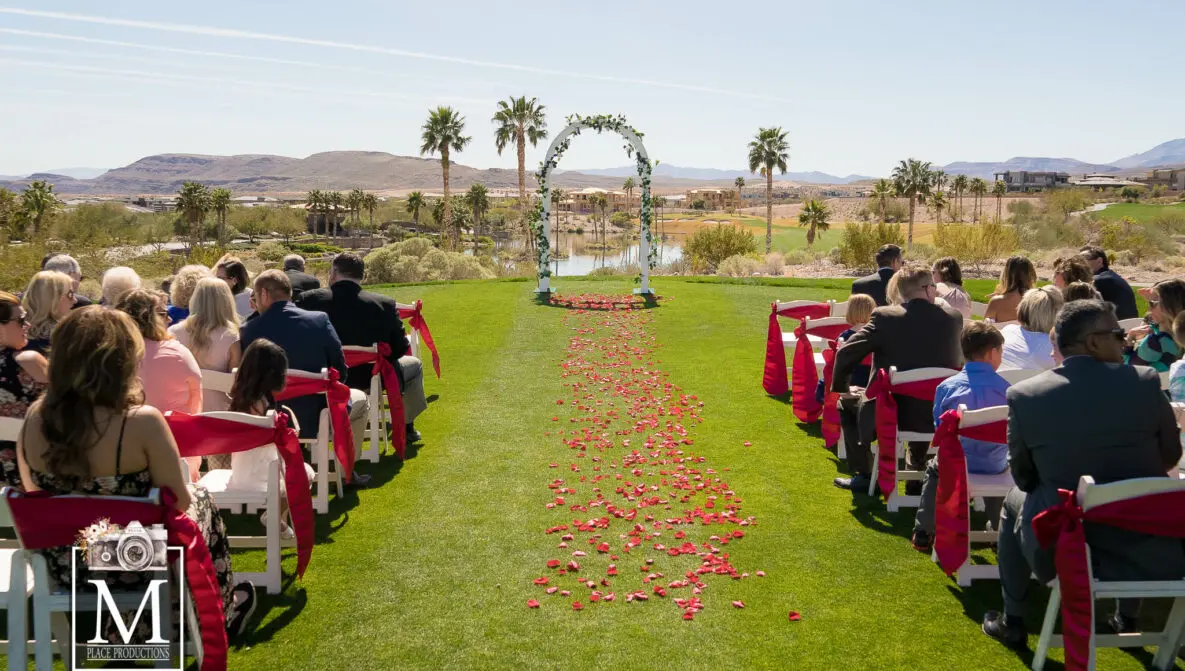 Ways to Beat the Heat at Your Las Vegas Summer Wedding
Are you planning a summer wedding? If so, know that you have made a wonderful choice, as summer big days certainly are beautiful!
Take a Look at the First Tasks to Complete After You Become Engaged
However, while summer is such a gorgeous time of the year, it's also a hot time! Therefore, it's important to keep in mind that the heat could cause your wedding guests some discomfort as they try and enjoy your nuptials.
But, if you are prepared, you can ensure that your guests are comfortable! That's why, here at M Place Productions, as Las Vegas wedding photographers, we have gathered some ways in which you can beat the heat at your own summer wedding. Would you like to discover what these ways are? If so, be sure to read on:
Stay Hydrated

One thing about the heat is that it causes thirst. So, provide your guests with the opportunity to quench theirs by keeping them hydrated! Bottled water is certainly ideal to present. However, know that you can go the extra mile by having some chilled cocktails on hand. This way, your guests can enjoy watching your wedding ceremony in a cool way.

Block the Sun

It certainly would be awful if the sun was in your guest's eyes as they tried to view your wedding ceremony. You can avoid this by presenting them with parasols! Not only will parasols shield the rays of sun, but they will pose as the perfect wedding favors. Also, consider having your ceremony set-up in a shaded area, so that the sun won't pose as an issue.

Indulge in Chilly Treats

When you think of summer, what sweet treat comes to mind? Ice cream! So, know that it would certainly be ideal if you present an ice cream buffet at your summer big day. Comprise yours with an array of flavors and toppings, so that you can cool your guests off in a delicious way.
Your guests deserve to be comfortable at your wedding! These are just a few ways in which you can beat the heat at your own summer wedding.
View What Makes a Great Wedding Photographer
Are you ready to hire a wedding photographer in Las Vegas, Nevada to capture your own nuptials? If so, please contact us here at M Place Productions, as we would be thrilled with the opportunity to be yours!