BACK TO BLOG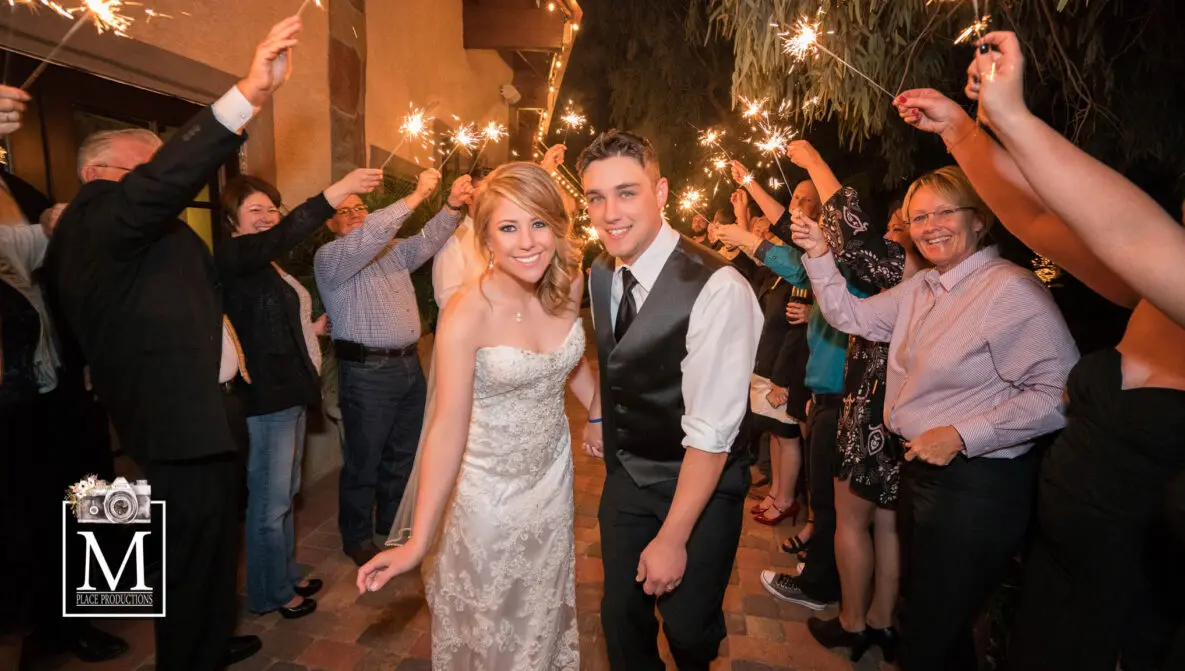 Top Celebratory Ways to Exit Your Las Vegas Wedding
Your wedding will be a festive event! Walking down the aisle, vowing your love to your partner, sealing it with a kiss, celebrating with all of your guests; it will certainly be a once in a lifetime experience. However, know that you can end the night on a high note by taking part in a celebratory wedding exit!
Take a Look at Ways to Beat the Heat at Your Summer Wedding
But, with many exits that you could choose to highlight on your own big day, you may be in need of a little inspiration!
We believe that every couple should depart their nuptials in a festive way! That's why, here at M Place Productions, as Las Vegas wedding photographers, we have comprised some of the top ways in which you can exit your own big day. If you would like to discover what these ways are, be sure to continue reading:
Bubbles

You can add some whimsy to your wedding exit by having your guests blow bubbles among you! This is a fun activity for guests all ages to take part in, from you youngest flower girl, to your eldest grandparent. In addition, know that this would be an ideal exit for spring or summer, outdoor weddings.

Sparklers

Let your guests illuminate your wedding exit by having them light sparklers! This is a truly festive wedding exit that will have all of your guests excited to take part in. Ideal for outdoor, evening weddings, sparklers are the perfect way for you to light up your departure, and capture some celebratory images!

Confetti

If you are seeking a festive alternative to the traditional tossing of rice when it comes to your wedding exit, consider confetti! Have your guests toss it among you as you make your grand exit for a colorful departure! However, if you would rather have a more natural exit, opt for the tossing of herbs, such as lavender or rosemary.
Your wedding exit deserves to be fantastic! These are just a few that you could choose for your own nuptials.
View the First Tasks to Complete After Becoming Engaged
If you are ready to hire a wedding photographer in Las Vegas, Nevada to capture your own wedding exit and big day, please contact us here at M Place Productions! We believe that every wedding should be beautifully captured, and would be honored with the opportunity to ensure that yours is.