BACK TO BLOG
Alana & Sam: Floyd Lamb Park
We met with Alana and her family first to start her wedding planning. Her husband Sam was deployed at the time and so she was doing most of the planning on her own. She was inspired by the idea of a Tea Cup wedding and had a custom and amazing Tea Cup Chandelier created by Layers of Lovely.
The wedding was planned for the fall at the beautiful Floyd Lamb Park. We started out in the morning with the first look. We can't say enough about how much we believe in first looks. It eliminates a lot of stress for the bride and groom, allows us extra time for photos, and creates a smoother transition into the reception. Alana was super anxious before the first look and so we had a special moment we were able to create.
We ended up hiding Alana in one of the tents. Sam had just shown up and like the classy act he is, Sam had brought a wedding gift for the bride. We covered his eyes and took him into the privacy of the tent with his wife to be. He gave her the gift, held her hands, and helped her relax before we started with the first look. We think moments like this that we help to create and think about make all the difference for our clients on their wedding day.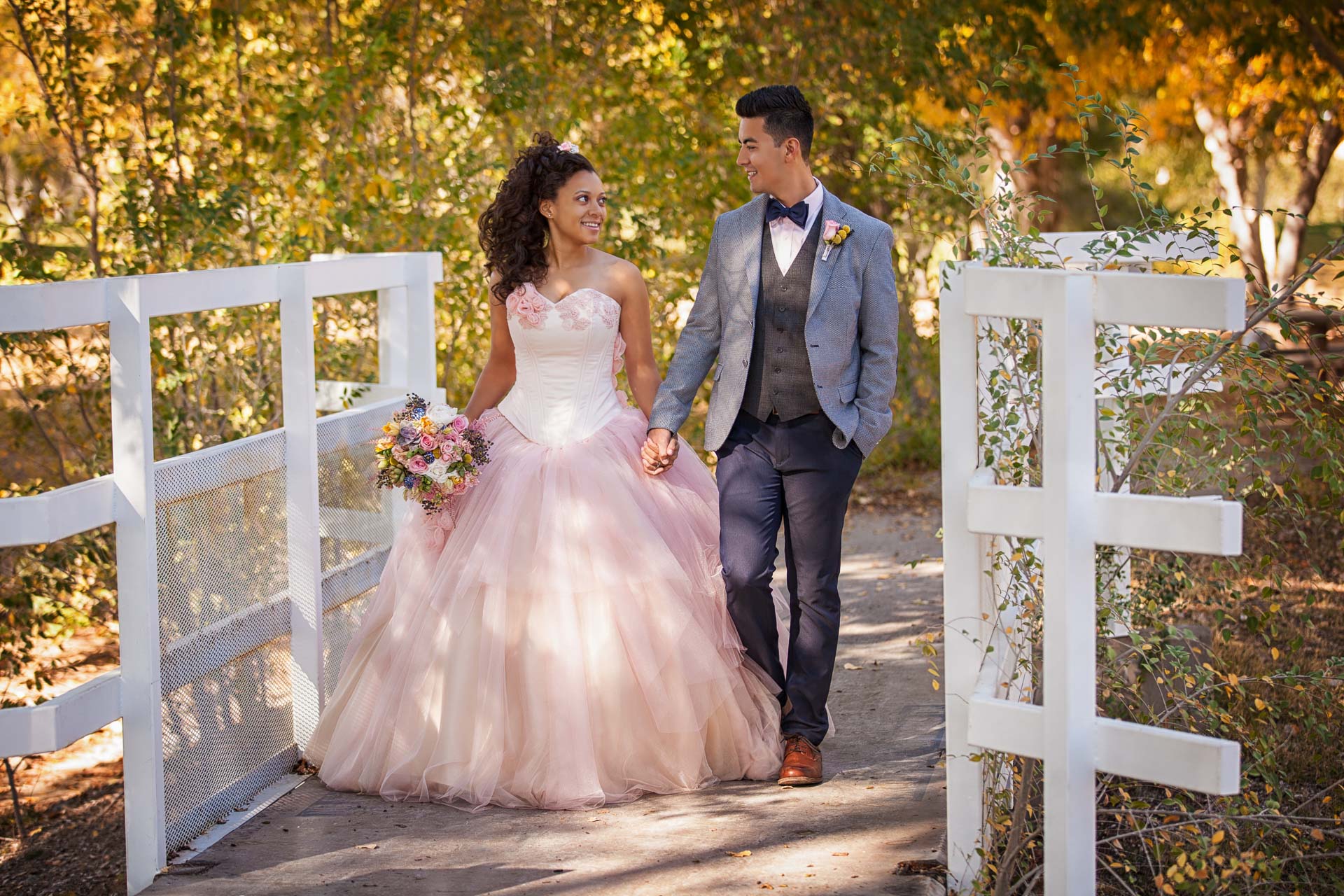 We had a beautiful wedding ceremony, and one of the most inspired moments that Alana had planned for. Alana and Sam created a beautiful unity painting at their wedding. Which is a nice switch on the classic candle or sand blending. We remember the looks on their faces as they leaned in as close as they can to get the paint on the canvas without getting pain on the dress or suit!
Alana and Sam knew they would have a lot of kids and families at the wedding, so the planned for games and personal touches so everyone had something to do. From the instamatic camera to the cake pops, this wedding had all the details. Layers of Lovely truly outdid themselves with all the details at this wedding.
For us one of the most memorable moments at the reception was Alana's Mother Daughter Dance. They had choreographed and taken the time to create a fun and energetic dance. Such a unique way to celebrate the wedding of your daughter!
Our Take Aways From this Wedding:
1. Always consider having a first look.
2. Make special moments with family and friends.
3. The magic is in the details!
Venue: Floyd Lamb Park  |  Floral and Decor: Layers of Lovely