BACK TO BLOG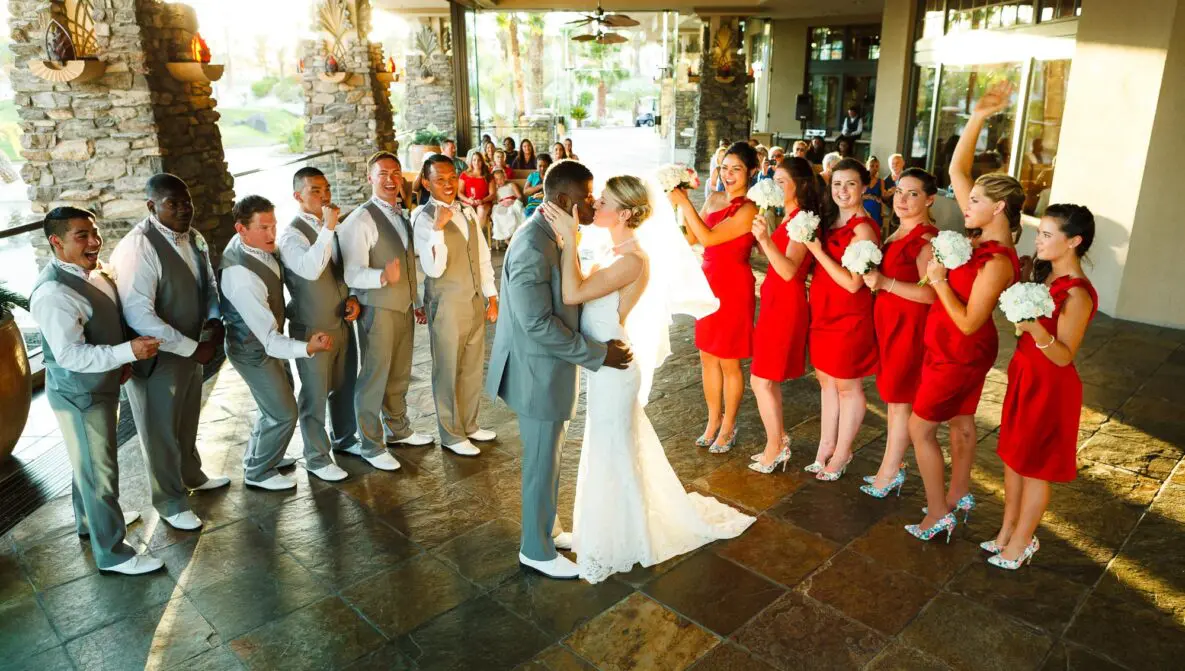 Jordan & Shawn: Cili at Bali Hai
Jordan and Shawn were a very special wedding to us. Shawn was put in charge of picking out the photographer for the wedding. The two of them were both deployed abroad while in the military and were planning their wedding from abroad as well. Shawn was very detailed in explaining his expectations and talking about how he wanted his wife to be taken care of.
We always love the opportunity to meet with clients before the wedding. With that in mind when Shawn and Jordan flew into town for the first time we went out to dinner and had an amazing time talking about the upcoming wedding and getting to know each other. I think that helped for when we were shooting them on the wedding day for them to trust us and feel comfortable.
On the wedding day, we had two shooters which allowed us flexibility in our plan to cover the wedding. A first look was off the table for Shawn and Jordan, so with that in mind we took as many photos of the groomsmen and bridesmaids separately before the wedding started. That way our photo list post ceremony was relatively small.
While we normally recommend a first look for every client, there are rare occasions when you just shouldn't. I would say most of my brides anticipate that their groom will be super emotional, that he will be in tears, and that his heart will be shown in look on his face. For 90% of our weddings though, this just isn't the guy they are marrying. Most men are not naturally prone to a lot of emotion, especially in front of everyone like that. Most men will choke the emotion back, and try to not break down in front of everyone.
In the rare case where a man is truly emotional open, like Shawn was, there is nothing better than a first look and the reaction to seeing your wife to be walk up the aisle. I always encourage our brides to pause at the end of the aisle to let us have some extra time to grab shots of their groom, and still capture them walking up the aisle.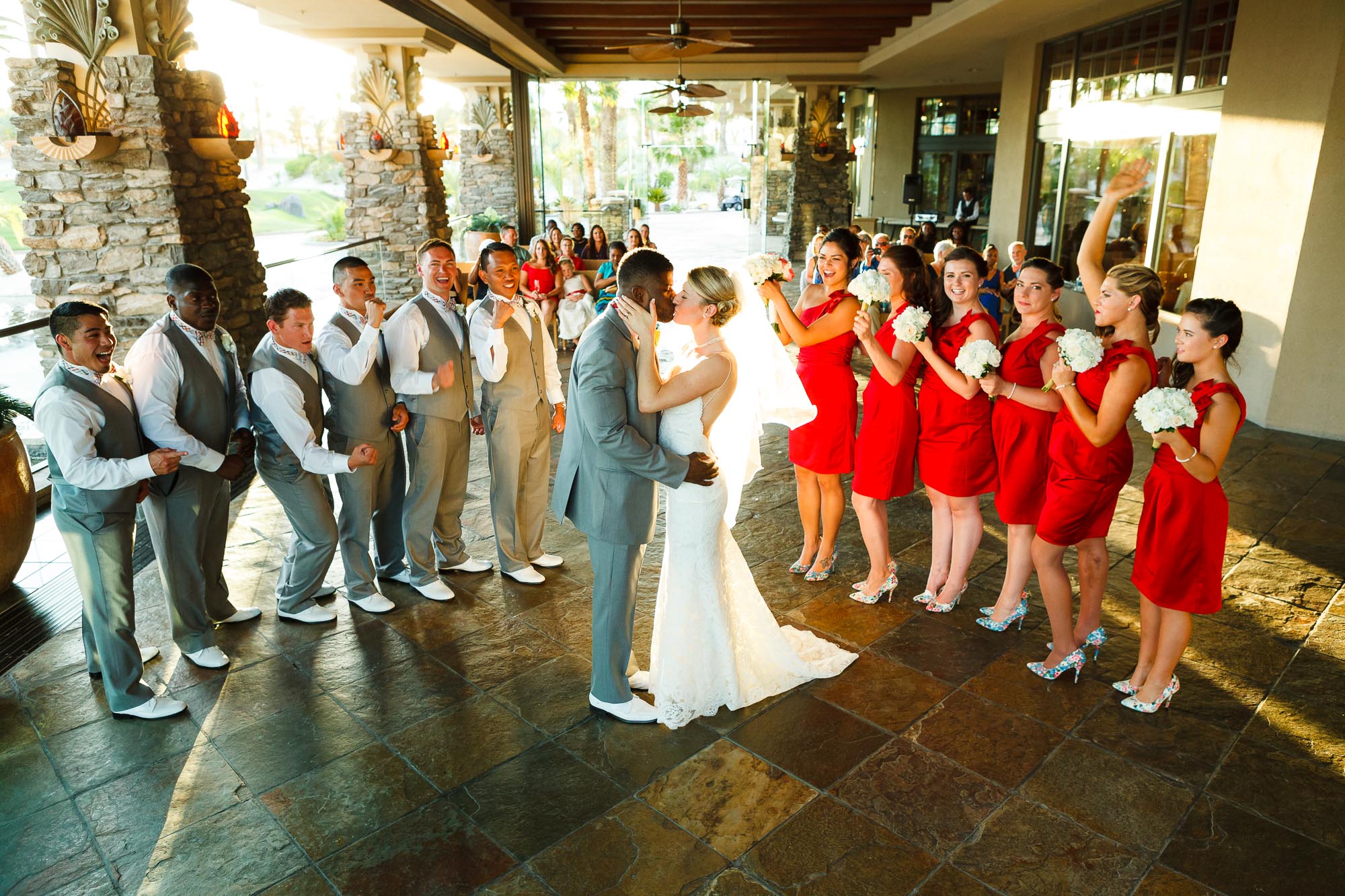 Jordan wanted this beautiful shot of their first kiss with their guests in the background. They listened to my suggestion that we pose this photo. Taking the picture during the ceremony would create a very invasive feeling and not even the best photo. With that in mind after the ceremony ended I put everyone back where they were and got the amazing first kiss photo you see in their gallery. We even went so far as to "flip" the ceremony angle so that the shot was the absolute BEST that it could be.
Shawn and Jordan had a rocking party that literally closed the place down. It was great seeing Shawn get to chill with all his groomsmen smoking some cigars, and Jordan dancing the night away.
Our Take Aways From this Wedding:
1. If your man is going to be emotional, it's okay not to do a first look
2. Sometimes posing a photo can create a better photo than the real thing
3. As a man, don't be afraid to show your woman how much you love her!
Venue: Cili at Bali Hai  |  Wedding Dress: Katie May  |  Bridesmaid Dresses: David's Bridal  |  Tuxedos: Men's Wearhouse