BACK TO BLOG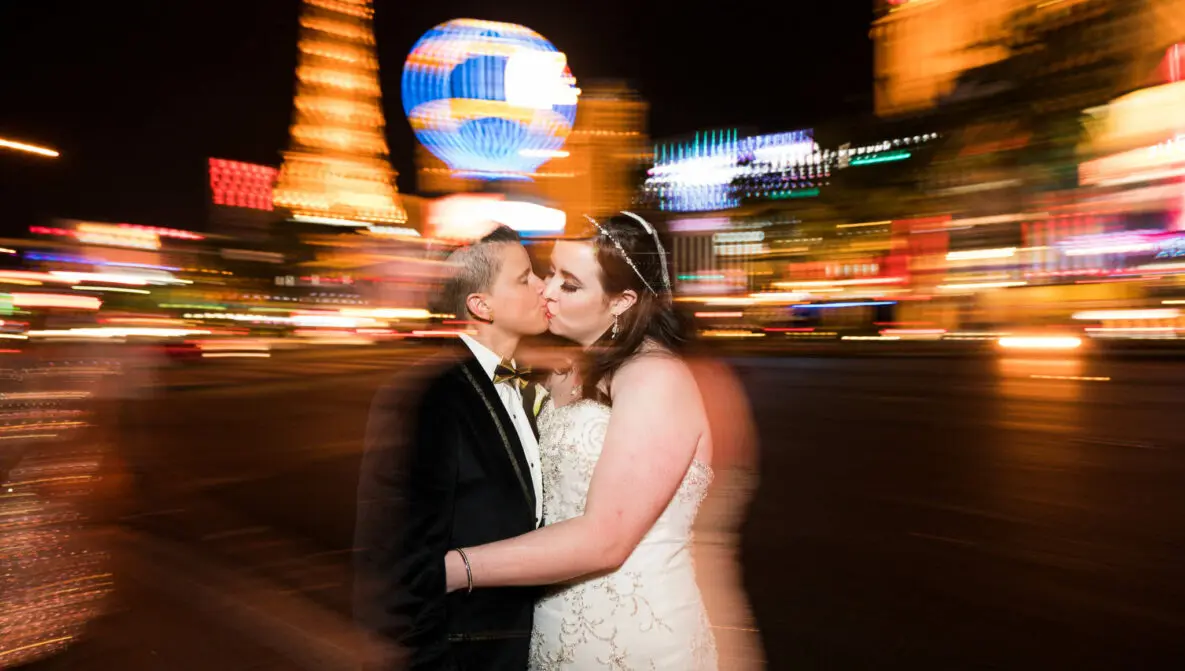 Chelsea & Kiera: The Grove
Chelsea and Kiera… what can I say about these two sweethearts. These two lovely ladies are so connected with their family and friends. They even ended up flying in Chelsea's entire old basketball teammates for the wedding . We should probably start with the beginning of the day.
These two lovely ladies didn't want to see each other before the wedding, and wanted to have that special moment of seeing each other at the aisle. We got to start with these two at the hotel in separate rooms. This is a pretty common way for us to shoot both brides and bounce back and forth between the two rooms. If you are planning for pre-ceremony coverage, getting to shoot at the hotel with you can create some amazing opportunities.
With that in mind you always want to make sure you reserve a suite for the extra space, and opulence it offers. Most of the getting ready rooms at wedding venues are nothing compared to the hotel rooms Las Vegas offers. While a great suite for the women is always great, the guys can normally due with just a basic suite. In a wedding like this with two brides – the choice is up to you : ) – We find that having a great suite to go back to after the wedding is a win win as well.
We wanted to capture the great detail shots of Chelsea and Kiera's outfits and gifts before the wedding. The two gave beautiful gifts to each other on the wedding day that they opened for the camera. This wonderful and meaningful gift for each other will have an emotional attachment for years to come.
We traveled to The Grove for their wedding ceremony. When we arrived, we did as much as we could before the wedding, shooting each bride with their individual parties. Chelsea was even doing some last-minute decorating to make sure everything was perfect for their day.
The wedding had some excellent Great Gatsby themed details and the golds and class shined throughout the day. This was all a backdrop to the true love these two have for each other. After an amazing wedding party at the reception and making time for an entire wedding group photograph, we heading down to the strip.
In Las Vegas we have some of the most amazing areas to take advantage of. If you are looking for a memorable backdrop, a quick drive to the strip for a few photographs is a great way to cap the evening off. I think the most special part of this is that it is just the two of them and the photographer. They get to relax and enjoy each other a little bit before heading back out to party on the town.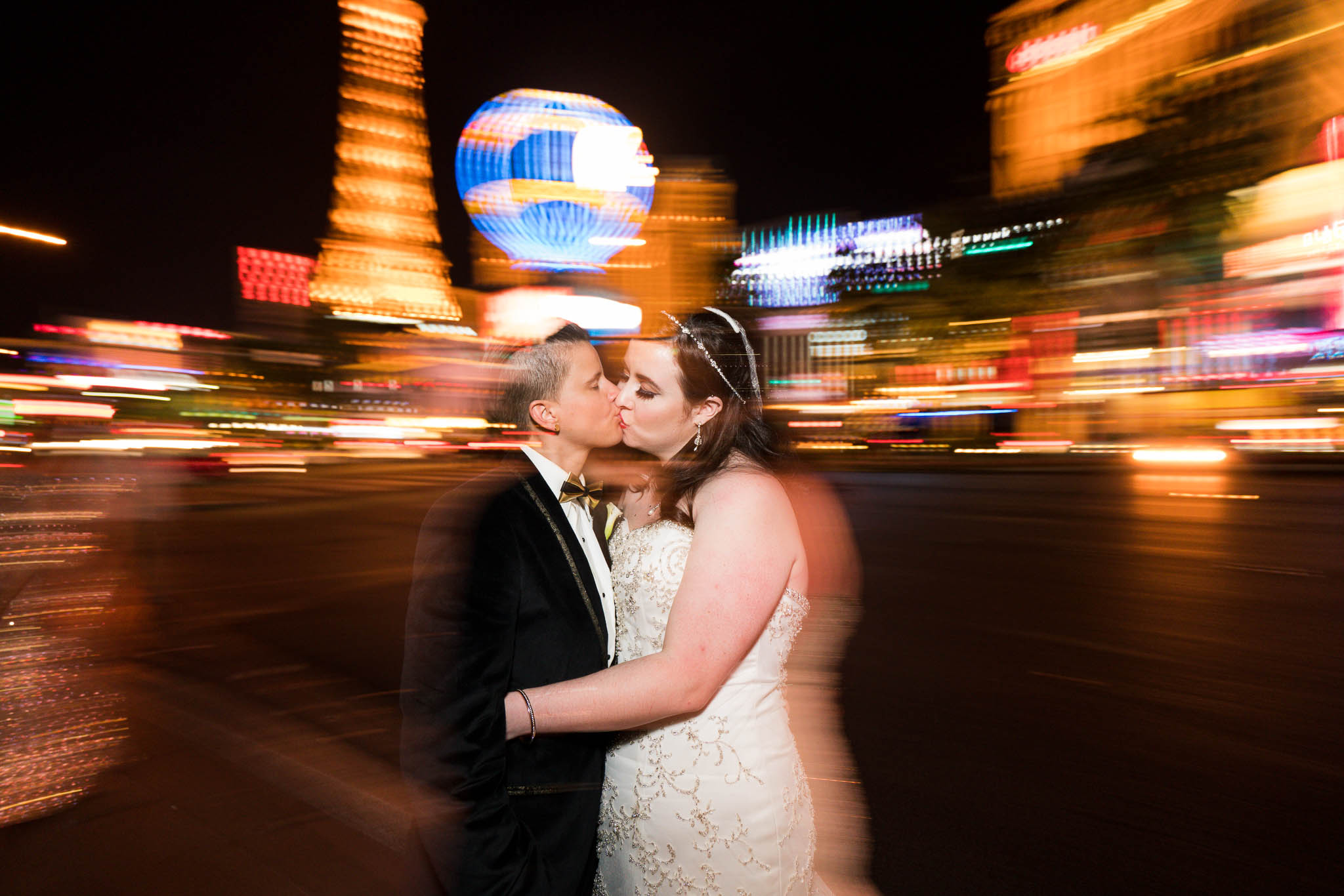 Our Take Aways From this Wedding:
1. Pre-Ceremony photography at your hotel can be stunning.
2. Pre-Wedding gifts are a great way to start your wedding day.
3. A Post-Wedding session on the strip can add a little Vegas flair.
Venue: The Grove