BACK TO BLOG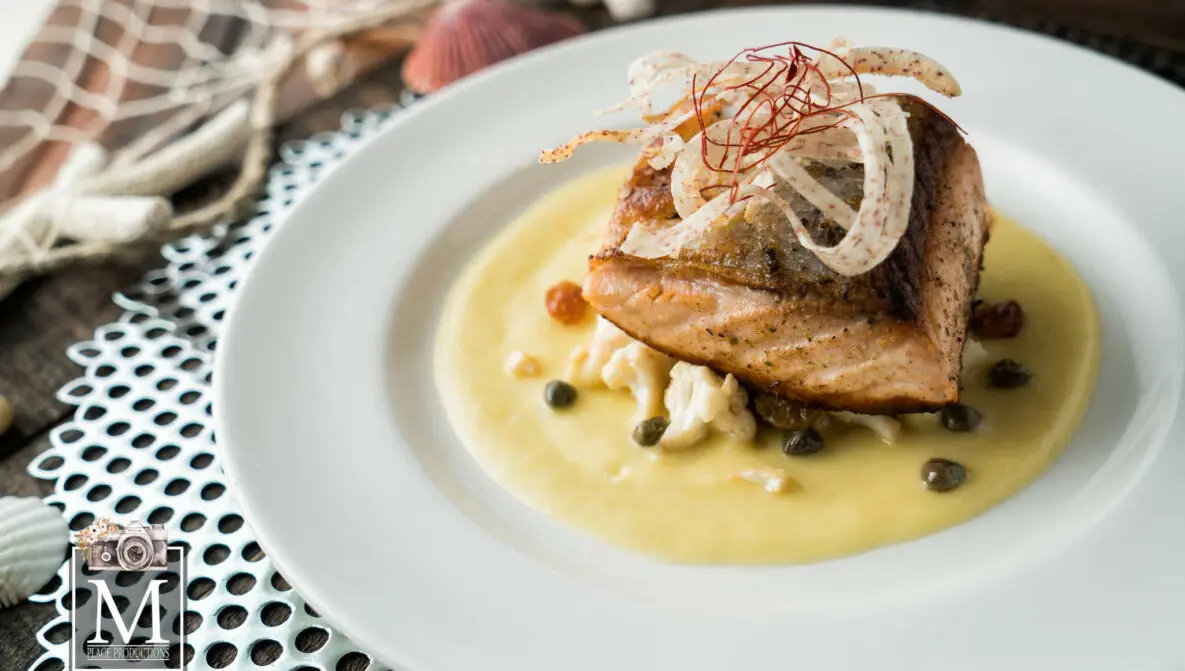 Showcase Your Las Vegas Culinary Art Through Photography
The culinary art is amazing! After all, it's said that we eat with our eyes first! We appreciate the culinary value of the food, as it fuels our desire to consume it. Appreciating the vibrant colors, the freshness, and being able to imagine ourselves eating it. When you see a meal that is so visually appetizing, it's understandable that you would want to capture that culinary beauty. Photography is an excellent method to capture cuisine that just makes your mouth water!
Take a Look at How to Personalize Your Engagement Photos
As you begin the process of capturing truly stunning photos of your cuisine, you may be wondering about the best ways to photograph it. From styling to angles, there are many things you can do to guarantee that your culinary photos turn out beautiful!
Are you in the food industry and wanting to showcase your own cuisine? If so, you are in luck, as here at M Place Productions, as Las Vegas corporate photographers, we have gathered some tips for capturing your own edible delights! If you would like to discover some great insight, be sure to continue reading:
Composition

The arrangement of your food is a vital part of creating truly beautiful photos. Chefs take great care in the presentation of their food, especially when it comes to plating. When photographing your food, it's important that it's plated beautifully. For a well-composed photo, viewers should immediately be able to identify the primary subject of the photo. Overall, this will assist you with creating mouth-watering photos that will have customers wanting to indulge in your cuisine!

Styling

Once you have a beautiful meal prepared, the perfect lighting, and have it gorgeously plated, it's time to add a little pizzazz to your photos. The styling of your food is the part where you can have a lot of fun, as your creativity can flow freely. Adding props and other styling details will take your photo to a whole new level. Keep in mind that you should choose your styling details wisely, such as the plate, an appealing garnish, a creative background, antique and visually intriguing accessories or dinnerware, and don't be afraid to add a little personality with napkins and other accessories. Styling your presentation will certainly creating stunning photos!

Lighting

There are many different light sources that can affect your photos. It's important to find the perfect lighting for your images, as you want them to appear light and be able to view every gorgeous detail. Natural light is a wonderful source for creating your cuisine to stand out. When it comes to direct sunlight as opposed to indirect light, the best option is indirect light. This will prevent your food from appearing washed out within your photos. The perfect lighting will assist you in creating gorgeous photos!
Appreciating the culinary art through photography is a beautiful opportunity! These are just a few tips to assist you with capturing your own cuisine.
View Tips for Planning Your Wedding Photography
Are you all set to have your own images captured by a corporate photographer in Las Vegas, Nevada? If so, please don't hesitate to get in touch with us here at M Place Productions, as we would be pleased to showcase what your brand has to present to the world!