BACK TO BLOG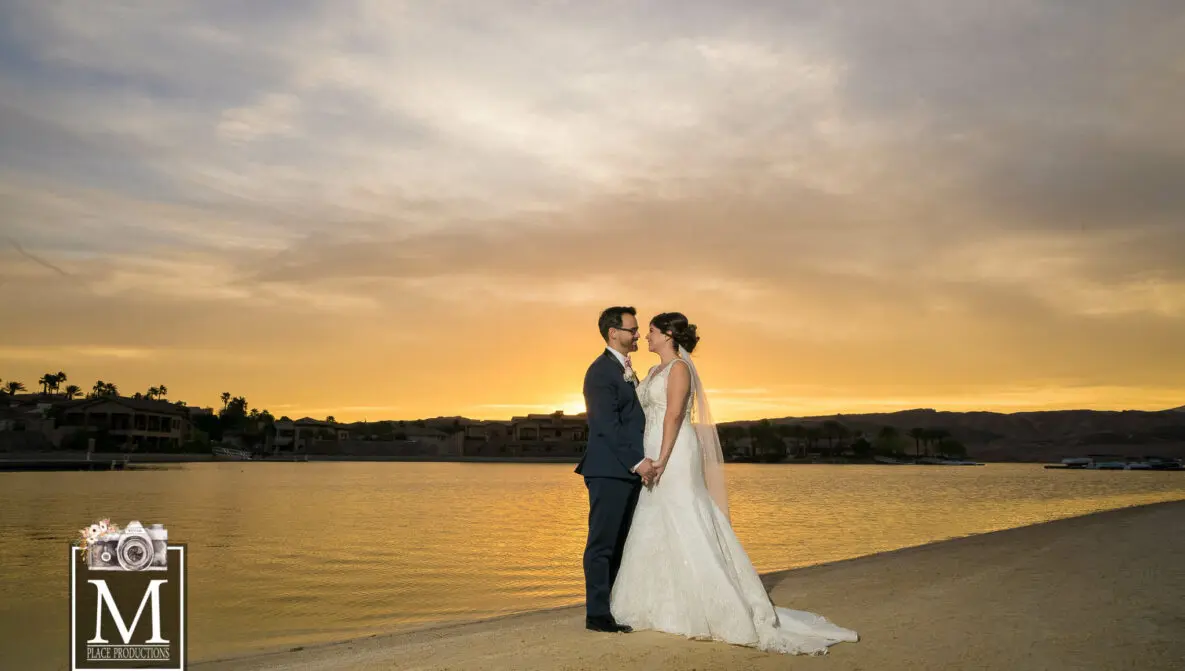 How to Capture Lovely Las Vegas Wedding Photos
Your wedding experiences will last a lifetime. Bouquet tosses, toasts, reciting your vows, and so much more, will forever fill your heart with joy and romance. Your big day will certainly stay within your memory for the rest of your life. However, you don't have to rely on your memory alone, to revisit your big day. Photography is an excellent way to preserve all of the precious memories.
Not only will your wedding photos preserve your wedding day, but they will also allow you to soak up all of the beauty and festivities of the day, time and time again. With your photos playing such an important role in your wedding memories, you will certainly want them to be beautiful.
Here at M Place Productions, we believe that every couple should have a stunning collection of photos to remind them of their special day. That's why we have put together a few ways in which you can capture lovely wedding photos. Do you want to know how? If so, be sure to keep reading to discover more:
-That gorgeous smile. When you look at your partner, what is the first thing that will make you smile? Surely, it's their smile. That heartwarming smile that has won your heart over an infinite amount of times, is sure to bring a smile to your own face. If their grin has enough power to do that to you, yours certainly has the same effect on them. While your photographer is capturing photos, be sure to let your gorgeous grin shine. In addition, allow your natural expressions to be exposed, don't force your smile, just be yourself!
-A kiss for your new spouse. What better way to honor your romantic day than to sweetly place a kiss upon your new spouse's lips? A sweet and tasteful kiss is a great way to show the love. Whether you or your partner kiss the other upon their forehead, lips, cheek, or neck, you will likely blush just looking back on the photos. After all, your big day is all about the intimacy you share as a couple, and should be showcased through many loving images.
-Allow yourself to relax. When you or your partner look rigid or uneasy, it will show within your photos. This is your wedding day, so you certainly don't want to look uncomfortable within your pictures. If you are beginning to feel uncomfortable or stressed, it's important to allow yourself a second to relax. This way, you will be able to look completely happy and showcase that you are enjoying your wedding day. So, don't focus on your photographer or the camera, and the outcome will be raw and beautiful photos.
Beautiful wedding photos are a must, for any couple. These tips will help you ensure that your own wedding photos are gorgeous. Here at M Place Productions, as a wedding photographer is Las Vegas, we would be honored to assist you in planning your wedding photos. Please feel free to contact us today to begin planning your Henderson, Nevada wedding photography.