BACK TO BLOG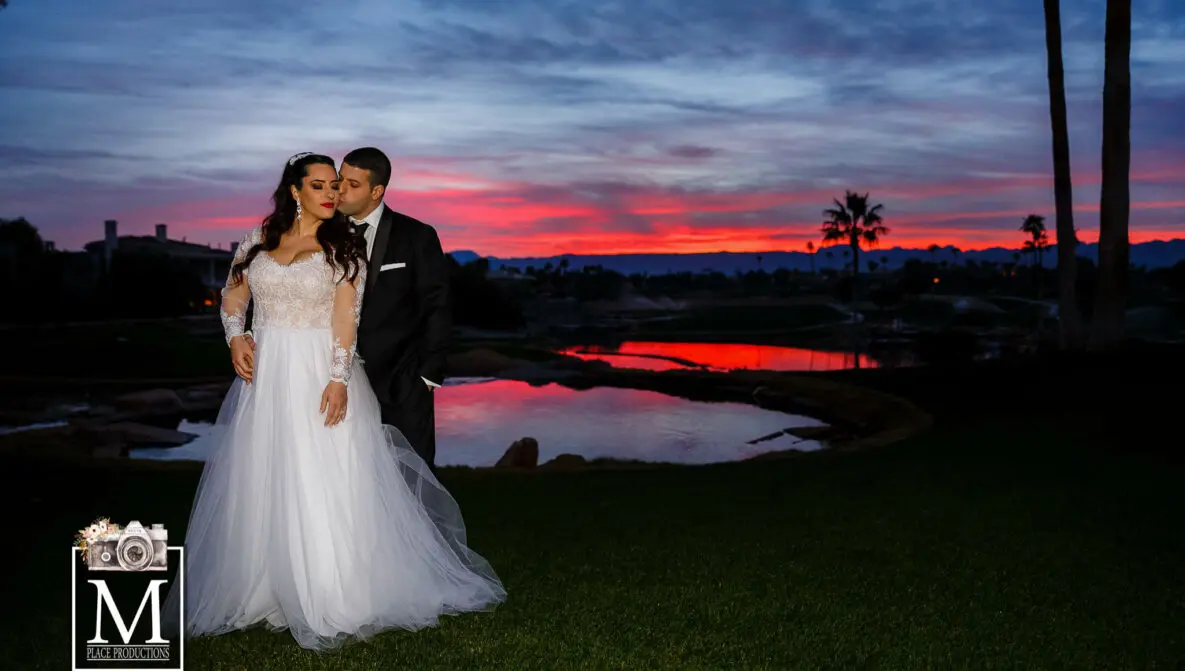 Reasons Why You Should Hire a Las Vegas Wedding Videographer
If you are planning on preserving your precious wedding memories, you are likely well aware of the many great benefits of hiring a photographer. But, have you had the opportunity to explore how incredible a wedding videographer could be for your big day? Bridal portraits, newlywed photos, posing with your family; these are all great for your wedding album. However, do they allow to revisit your wedding day and live in the moment, hear your loved one's voices, see the smile spread across your partner's face as they see you walk down the aisle?
Wedding videography can be one of your best options when preserving your memories. You don't have to miss a single moment, imagine any reactions, or try to remember those speeches that wished you the best as you began your marriage. A wedding video will capture it all.
Here at M Place Productions, we believe that these incredibly special, and once in a lifetime moments, should be captured in the absolute best way. That's why we have put together a few of the most important reasons to hire a wedding videographer for your big day. To learn how videography can benefit your wedding day, be sure to keep reading to discover more:
-Capture the party. Your wedding is a time to celebrate the love you and your partner share, and honor the commitment you have made to each other. That means it's time to dance the night away ad embrace your loved ones. Photography will capture some of these special moments. However, wouldn't your wedding memories be a little more complete if you could watch your first dance, rather than just see a still of the moment. It will actually be your first time seeing your first dance, as your guests did. And, if your favorite cousin busts out with their legendary dance moves and you aren't in eyesight, do you really want to live the rest of your life without the opportunity to witness such a moment?
-Those sweet words. There are many words that will be exchanged on your wedding day that will forever hold a special place in your heart. But, sometimes our memory doesn't remember every sentence, especially amidst all the excitement. You can be sure that these words are never lost or forgotten when you record your wedding day. Hearing your vows and toasts over and over again will allow you to relive all of the heartfelt words.
-For those moments that you missed. You will be a very busy person on your wedding day. Greeting guests, moving the celebration along, catching up with old friends and family; you will certainly be enjoying your wedding festivities. However, that doesn't mean that the wedding day fun is being put on hold until you can contribute your full attention. There are sure to be moments that you miss. But, you never have to truly miss them when you hire a wedding videographer to capture your big day.
How to Capture Lovely Wedding Photos
There is no doubt that hiring a wedding videographer will benefit your wedding day, as well as your wedding memories. Here at M Place Productions, as a Las Vegas wedding videographer, we would be honored to assist you in preserving your wedding memories. Please feel free to contact us today to begin planning your wedding videography is Law Angeles.