BACK TO BLOG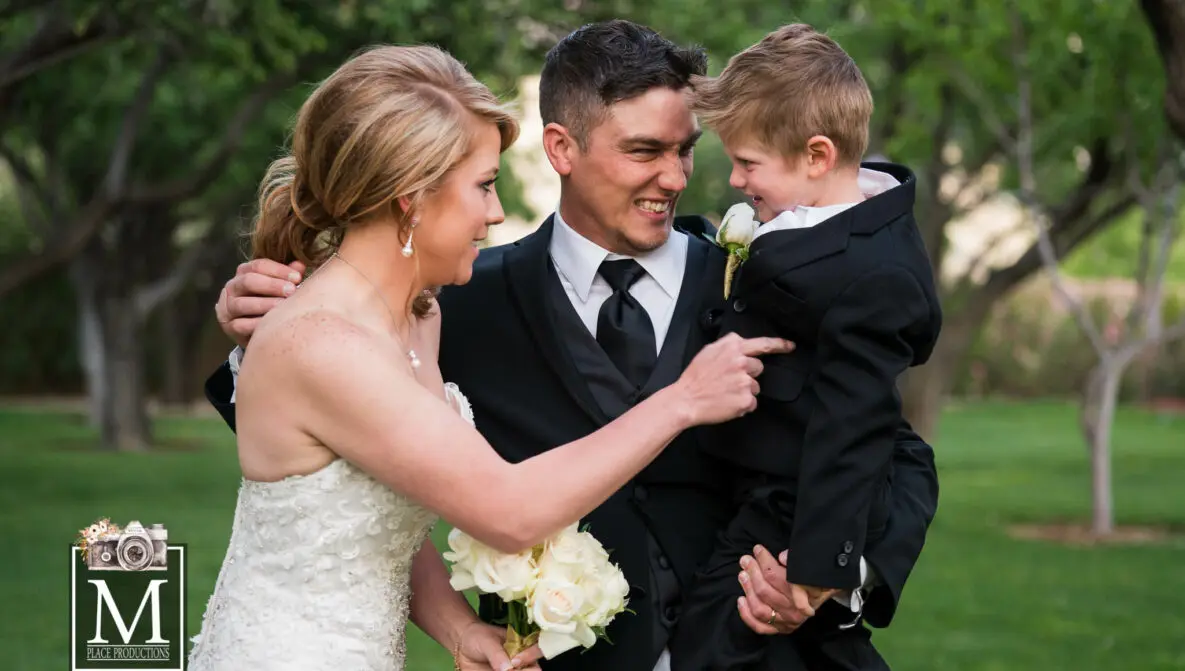 Tips for Getting Kids to Smile for Your Las Vegas Wedding Photos
Many guests will attend your wedding, from your littlest flower girl to your eldest grandparent. Comprised of your closest friends and family members, you will certainly want to ensure that your entire guest list makes an appearance through your wedding photo collection.
Take a Look at How to Appear Natural Throughout Your Wedding Photos
However, when it comes to the little ones, you may have a difficult time getting them to smile for the camera.
We believe that every couple deserves to have wonderful pictures captured of the children attending their big day! That's why, here at M Place Productions, as Las Vegas wedding photographers, we have comprised some tips to assist you with getting kids to smile for your own wedding photos. Would you like to discover what these tips are? If so, be sure to read on:
Turn Photography into a Game

It's no surprise the kids love games. Therefore, you should certainly turn your wedding photo session into one! When it comes to capturing photos of the children at your wedding, say that you are playing "Simon Says". So, when "Simon Says" to stand and smile for the camera, the kids are sure to do so.

Reward Them

When children behave well, they often get rewarded. So, let your little ones know that if they listen and act as they should as they are being photographed, that they will receive a gift after. Whether it be a sweet treat, or a toy, know that the kids are most likely to behave well if they know that they will be receiving a gift.

Utilize Props

Children are full of energy! So, it can pose as difficult for them to sit or stand still and smile for the camera. However, if you utilize props, you can assist them with focusing. Whether it their ring bearer pillow or flower girl basket, or their favorite toy or blanket, know that the kids will be much happier and more focused during their photo session if props are used.
You deserve to have lovely photos of the little ones attending your big day! These are just a few ways in which can get the children to smile for your own wedding photos.
View Reasons Why Wedding Photography is Priced the Way it is
Are you ready to have your own nuptials captured by a wedding photographer in Las Vegas, Nevada? If so, please contact us here at M Place Productions, as we would be thrilled with the opportunity to capture your journey to your happily ever after.