BACK TO BLOG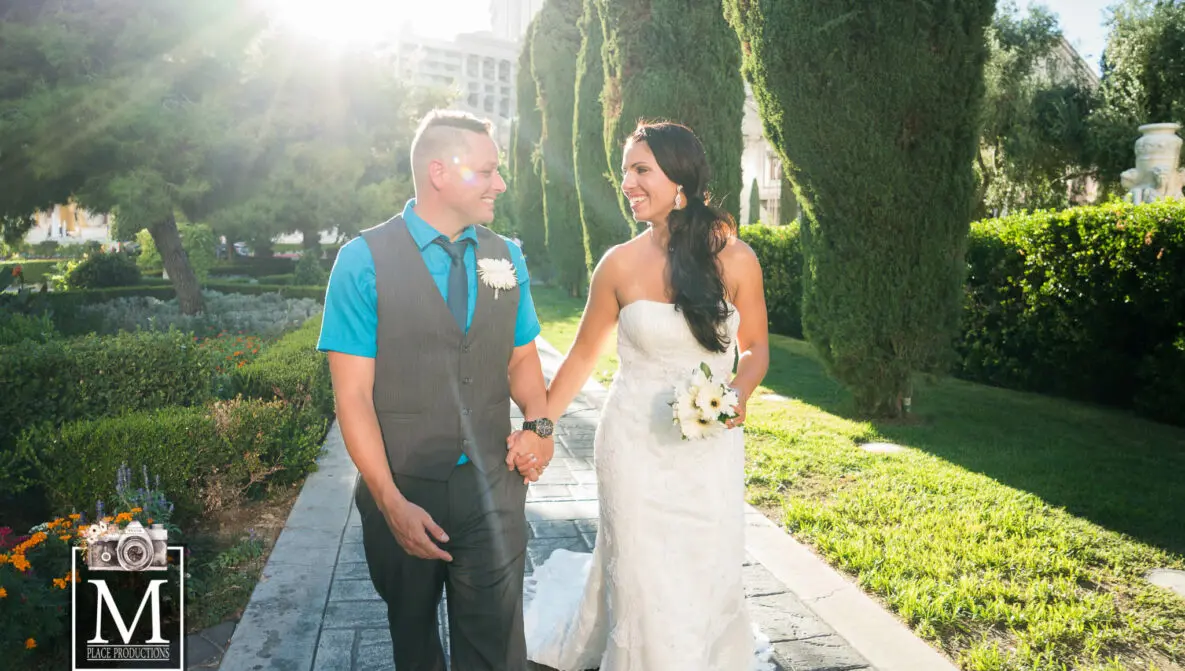 Top Photography Styles for Your Las Vegas Wedding
Your wedding photos will be how you will remember this wonderful milestone within your life. Therefore, they should be captured in a creative and unique way!
Take a Look at Tips for Getting Kids to Smile for Your Wedding Photos
With many ways to be photographed, are you aware of the top photography styles that your own wedding photos can showcase?
We believe that every wedding photo collection should highlight a great deal of uniqueness! That's why, here at M Place Productions, as Las Vegas wedding photographers, we have gathered some of the top photography styles that you could choose for your own images to showcase. If you would like to discover what these styles are, be sure to continue reading:
Classic

If you enjoy traditional photos, will certainly want to add some classic images to your collection! Formal photos are a wonderful way for you to do so! Therefore, you will want to stand side by side with your friends and family members, and smile for the camera.

Passionate

Your big day is all about the loving relationship that you and your partner have created together. So, you should certainly capture photos that highlight your passionate bond! You can let your love story shine by embracing one another, holding hands, and even flaunting a few kisses.

Natural

You have the opportunity to add an organic appeal to your wedding photos by just letting your big day unfold naturally! By taking part in your first dance, cutting your wedding cake, and tossing your bouquet and garter, you can capture natural images that you will certainly be proud of. So, ignore your photographer and the camera, and just enjoy your festivities.
You wedding photos deserve to be beautiful! These are just a few photography styles that you should consider for your own images.
View How to Appear Natural Throughout Your Wedding Photos
If you are ready to have your own nuptials captured by a wedding photographer in Las Vegas, Nevada, please get in touch with us here at M Place Productions! With a passion for capturing one of a kind images, we would be pleased with the opportunity to do the same for you.