BACK TO BLOG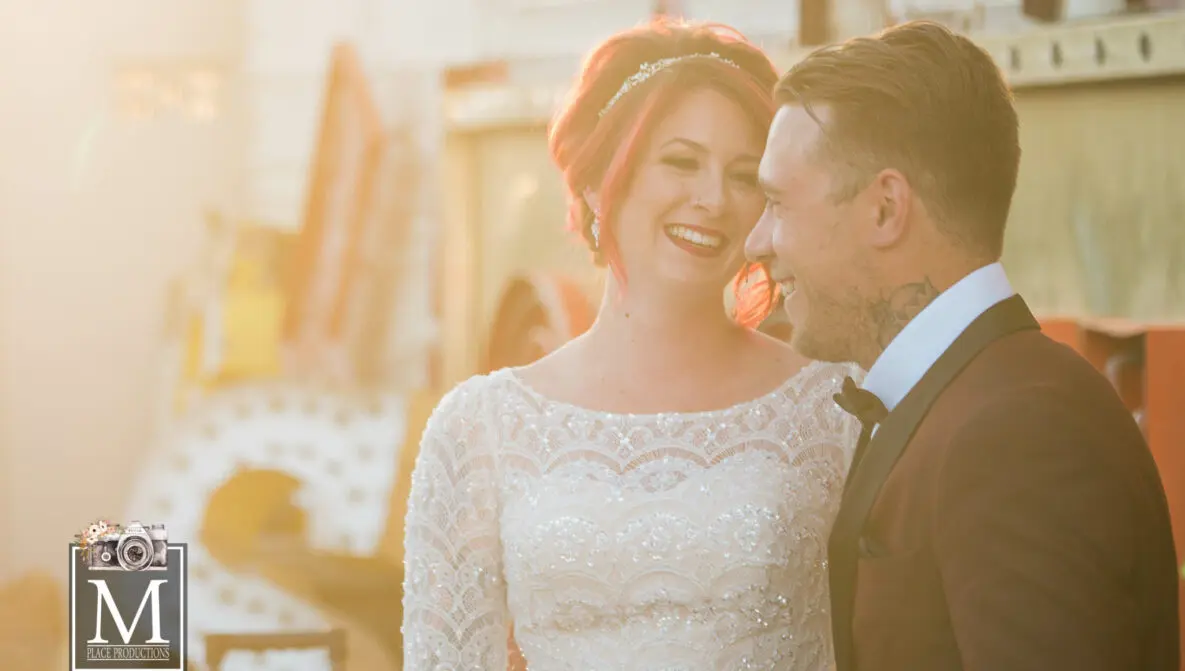 How to Appear Natural Throughout Your Las Vegas Wedding Photos
Your wedding photos will be how you will preserve the precious memories from your big day. Therefore, they should be nothing less than spectacular!
Take a Look at Reasons Why Wedding Photography Is Priced the Way It Is
As you look back on your images, you will certainly want to smile. Therefore, you will want to ensure that you capture photos that are absolutely stunning! So, know that the best way to do so is to photograph yourself in a natural and beautiful way.
Are you aware of how you can appear natural throughout your own wedding photos? If not, you are in luck! As here at M Place Productions, as Las Vegas wedding photographers, we have comprised some tips to assist you with doing so. If you would like to discover what these tips are, be sure to continue reading:
Avoid Saying Cheese

You will have an array of formal photos captured on your big day. And, while you make want to look at the camera and say "cheese", this should actually be the last thing you do! The most efficient way to ensure that your natural smile shines is by relaxing your facial muscles, and not overthinking your photos! It's all too easy to freeze up in front of the camera. However, if you just ease yourself and your mind, you will capture organic photos that you will be proud of.

Ignore Your Photographer

Your photographer will be by your side your entire wedding day, as they will ensure that no special moment is missed. However, it's important that you do your best to ignore them. By letting your big day unfold naturally, you will capture organic photos. After all, if you are taking part in your festivities in a natural way, your photos are sure to appear natural.

Practice Makes Perfect

We have all heard the saying "practice makes perfect". And, we certainly believe this to be true! By having a little practice in front of the camera before your big day, you can be prepared and know what to expect, allowing you to appear natural and at ease for your photos. So, consider having an engagement photo session with your photographer prior to your nuptials, so that you can be comfortable and confident in front of the camera.
Your will certainly want to appear natural and beautiful throughout your wedding photos! These are just a few tips to ensure that you do.
View Celebratory Props to Utilize for Your Engagement Photos
So, if you are ready to hire your own wedding photographer in Las Vegas, Nevada, please get in touch with us here at M Place Productions! We understand just how important photography is when it comes to a wedding, and would be pleased to assist you with ensuring that yours are flawless.