BACK TO BLOG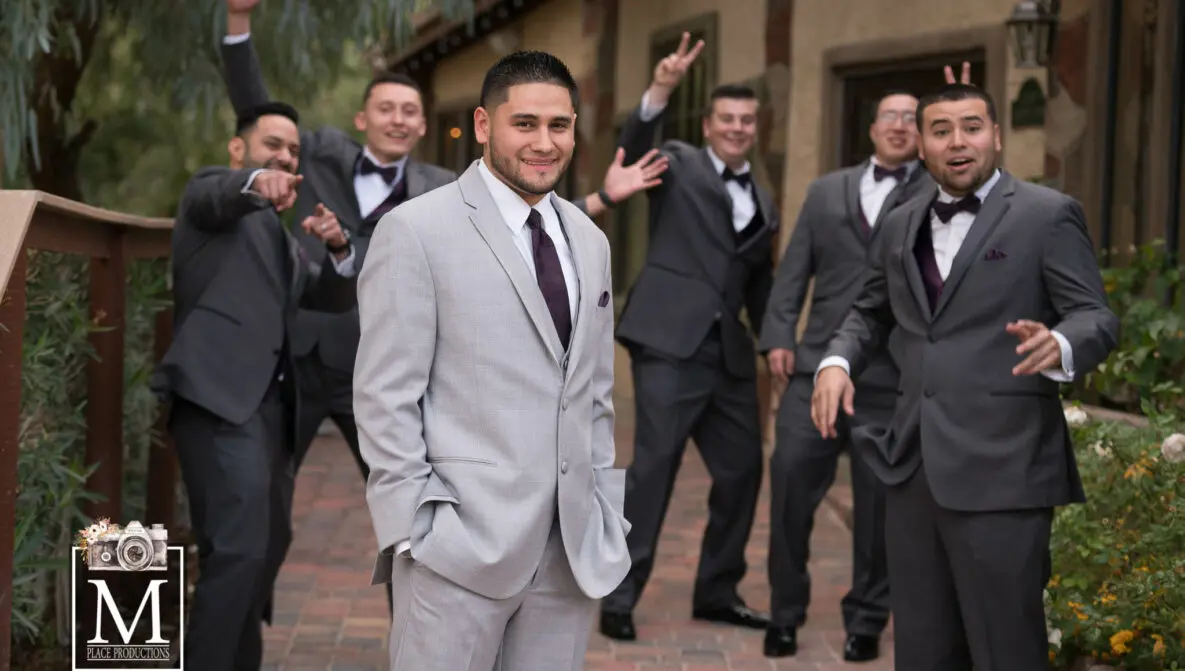 Tips for Keeping the Groom Comfortable for His Wedding Photos
If you are getting married, you will certainly want to be presented with the most stunning wedding photos! However, it is believed that sometimes, men can be a little shy in front of the camera. If this is the case for your groom, you will surely want to make yourself aware of some tips to prepare him for his wedding day photo session.
Black and White Photos Should Be Captured of Your Wedding
Are you aware of how you can prepare your groom to be as comfortable as possible for his debut in front of the lens?
We believe that every couple should be at ease for their wedding photos! That's why, here at M Place Productions, we have gathered some tips to assist you with keeping your groom comfortable in front of the camera. Would you like to learn what these tips are? If so, continue reading to discover them:
-He Will Be Guided. It is important to inform your groom that he will not be expected to get in front of the camera and know what to do. Your photographer will guide him through the entire photo session as needed, informing him of where to stand, how to pose, and exactly what to do to capture beautiful images. Not being left in the dark will certainly allow him to be at ease.
-Practice Makes Perfect. Before your wedding day, consider embarking on an engagement photo session. This will allow your groom to get comfortable in front of the camera, as well as get to know your photographer. After all, a stranger capturing your wedding photos can certainly cause a little discomfort. So, get out and do a practice run, to know exactly what will be expected on your big day.
-No Pressure. Having your wedding photos captured should be anything but a pressuring experience. It is important to remember that your groom will have as much time as he needs for his photo session. In addition, your photographer will be anything but intrusive! So, remember to have your groom ignore the camera and the photographer, so that genuine photos can be captured.
Wedding Photos to Capture That Will Make You Smile
Comfort is important when capturing your wedding photos! These are just a few tips to assist your groom with preparing for his. To book your Vegas wedding photographer, please contact us here at M Place Productions. We would be pleased with the opportunity to be your wedding photographer in Las Vegas, Nevada.