BACK TO BLOG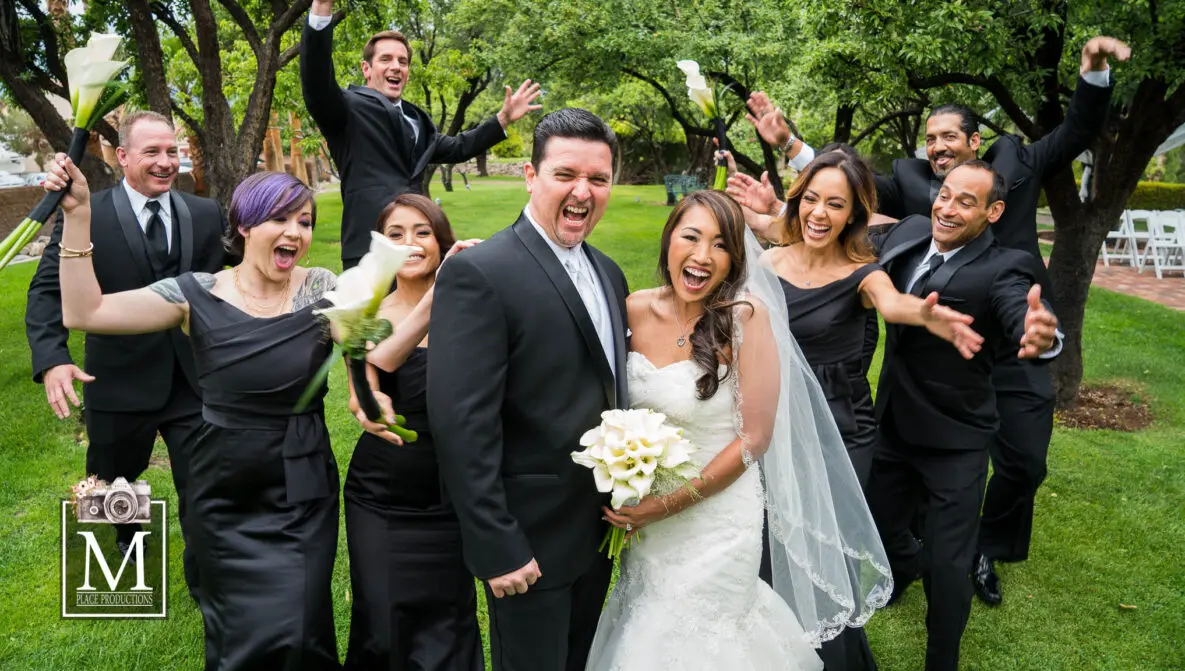 Wedding Photos to Capture That Will Make You Smile
Your wedding photos will be how you will remember your big day. Each image captured will have you experiencing a certain emotion, such as happiness, love, tears of joy, or laughter. These emotions will take you back to your wedding day, and provide you with pride and enjoyment as you view them throughout the years.
Creative First-Look Moments to Capture on Your Big Day
When viewing your collection of photos, surely you will want to discover happiness! Therefore, you should certainly capture images that will bring a smile to your face.
Every wedding photo collection deserves to be full of life! That's why, here at M Place Productions, we have gathered some photos that you will want to capture on your own big day that will make you smile. To learn what these photos are, be sure to continue reading:
-The Children. There is nothing more adorable than little ones taking part in your big day festivities. You can bring laughter and joy to your wedding photos if you capture celebratory images of them. From your flower girl's shy walk down the aisle, to your ring bearer pulling out his best moves on the dance floor; surely these photos will make you smile.
-Moments with Your Wedding Party. As you get ready on your big day, you will be with your closest friends, the members of your wedding party. Seeing as you have such a great bond with one another, you will certainly make new memories, laugh together, and enjoy each other's company. Capturing photos of your natural bond with one another is a great way to promote some smiles.
-First-Looks. The first-look moments that you will capture on your wedding day are truly heartfelt. These photos are sure to make you smile! Consider capturing a first-look with your partner, as well as father/daughter and mother/son first-looks. You will certainly enjoy viewing these loving photos.
Groom's Details to Capture on Your Wedding Day
With the right wedding photos, your album is sure to shine! These are just a few to inspire your collection. If you are all set to book your wedding photographer in Las Vegas, please contact us here at M Place Productions. We are excited with the opportunity to be your Las Vegas, Nevada wedding photographer.