BACK TO BLOG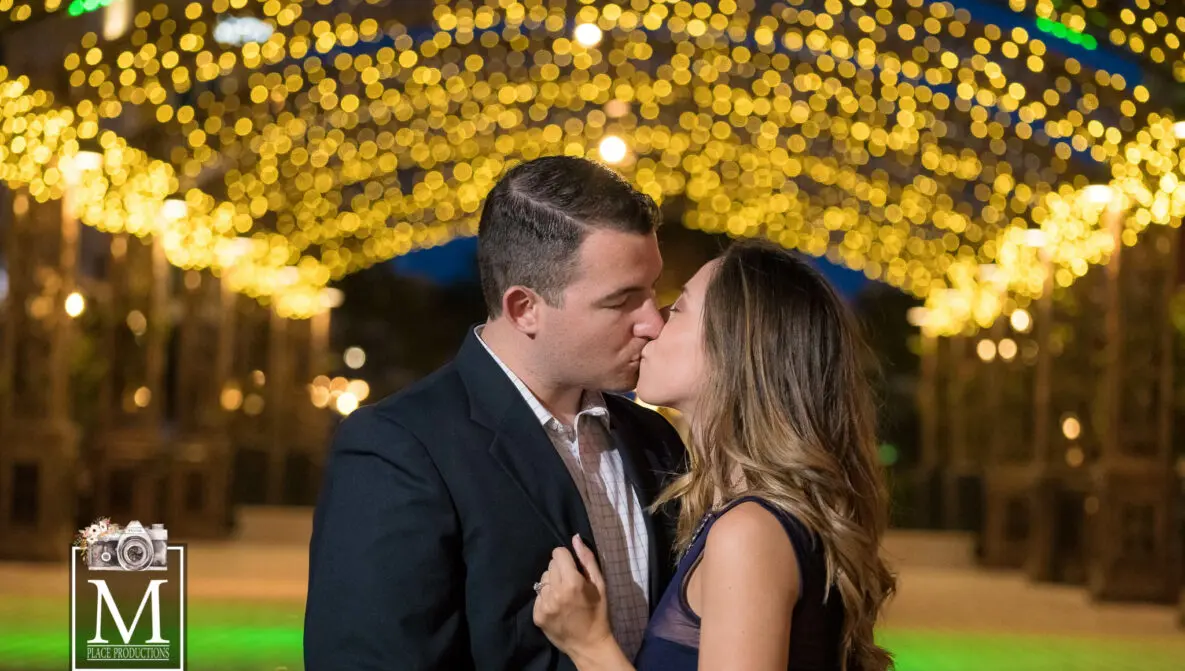 Intimate Poses for Your Las Vegas Engagement Photo Session
Your engagement photo session is the perfect time for you and your partner to showcase the intimate bond that you have created. Love will fill the air as you transform from boyfriend and girlfriend to husband and wife; certainly, you don't want these memories to fade.
Capture These "Getting Ready" Photos on Your Wedding Day
With romance being such a wonderful element in your relationship, it should certainly be showcased throughout your engagement photos. Don't you agree?
Here at M Place Productions, we understand the importance of letting your emotions shine through photography. That's why we have gathered some intimate poses to inspire your own engagement photo session. Are you ready to learn what these poses are? If so, continue reading for some great inspiration:
-Gazing. It is said that we emit love through our eyes. Therefore, gazing into your partner's eyes will create intimate photos. You can share a gaze together and let your love flood the camera. The looks that you give one another will certainly highlight the romance that fills your relationship.
-Excitement. Your relationship is romantic, but a little excitement will definitely add to the intimacy. Represent just how anxious you are to marry your partner by adding some action to your photos. Pick your partner up, twirl them around, plant a kiss on them; these actions will create moving photos that will highlight just how intimate and comfortable you are with one another.
-Intimacy. To create intimate photos, you must be affectionate with one another! After all, that's what your and engagement and romance is all about. For a more subtle appeal, hug or hold hands. Or, to amp up the love, plant a kiss on your partner, or even on the check or forehead. Either way, warm embraces will create truly heartfelt photos.
Surprise Your Partner by Capturing Your Marriage Proposal
By taking part in an engagement photo session, you have the opportunity to exploit your love story! These are just a few poses to inspire yours. To book your Las Vegas engagement photographer, please contact us here at M Place Productions. We are all set to be your engagement photographer in Las Vegas, Nevada.