BACK TO BLOG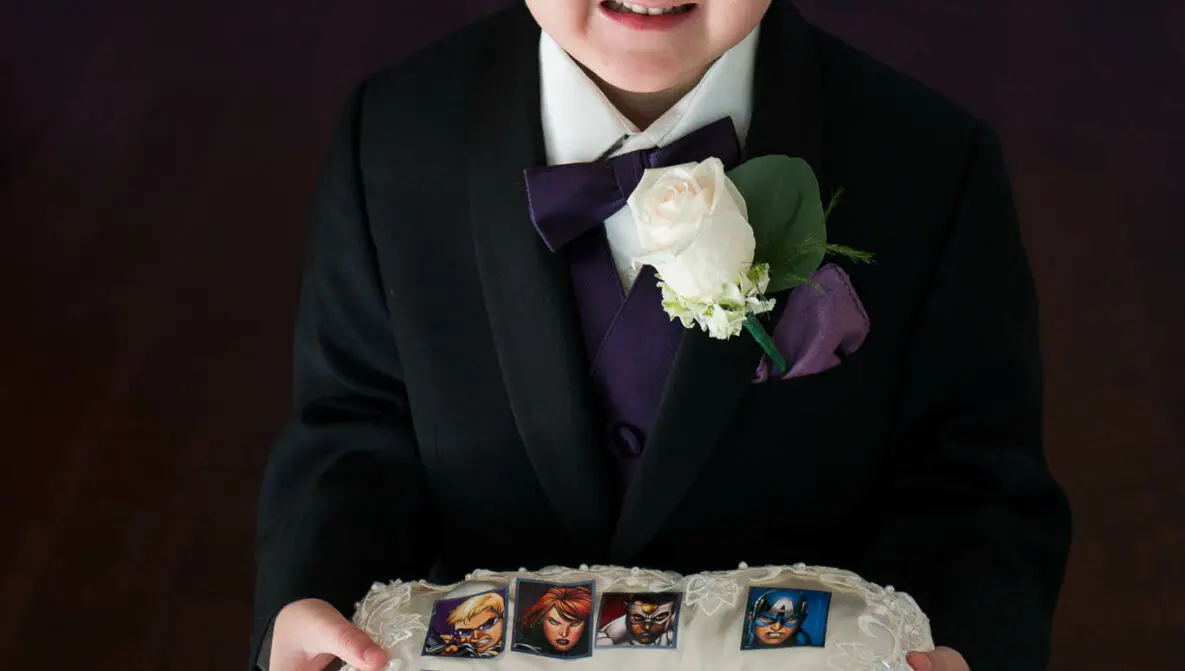 Adorable Las Vegas Wedding Photos to Capture of Your Ring Bearer
Your wedding rings need to be safely escorted to the altar, and who better to do so than a ring bearer? No matter who you choose to take on this role, you can guarantee that they will be absolutely adorable!
Creative Ideas for Your Engagement Photos
Such an adorable member of your wedding certainly deserves to be showcased through photography! After all, who wouldn't want to view photos that will prompt a great deal of smiles?
We believe that every member of your wedding deserves to be captured through photography! That's why, here at M Place Productions, we have gathered some photos that you will want to capture of your own ring bearer. To discover some great inspiration, be sure to continue reading:
-Getting Ready. "Getting ready" photos aren't just for the bride! Your ring bearer will need to get ready before he makes his way down the aisle too. After all, he will most likely need a little help putting on his bowtie, suspenders, or any other clothing details. As he gets ready, you can capture the bride or groom assisting with dressing him, for some heartfelt photos that will surely bring a smile to anyone who views them.
-Showing Off His Little Ensemble. You have chosen the perfect ensemble for your little guy to walk down the aisle in. Let him show it off even more with photos! He will look so charming as he proudly struts his stuff for the camera in his little tux.
-Joining the Big Leagues. Your ring bearer may not be ready for the big leagues, but they may want to mingle with the big guys. Let your ring bearer join the groom and his groomsmen for a little pre-wedding fun. He will feel included and comfortable before he walks down the aisle, and you will capture festive photos of the men in your wedding party.
-Fun with the Flower Girl. There is no doubting that your ring bearer and flower girl will be the most adorable members of your wedding. Capturing photos of them together will certainly add some cuteness to your album. Holding hands, a kiss on the cheek, their nervousness as they walk down the aisle; these are all photos that you won't want to miss out on.
Photos to Capture of Your Groomsmen on Your Wedding Day
These photos will certainly be a wonderful addition to your wedding album! Don't you agree? Here at M Place Productions, as a Las Vegas wedding photographer, we are happy to capture these special photos of your ring bearer and many more. Contact us today to book your wedding photographer in Las Vegas, Nevada.