BACK TO BLOG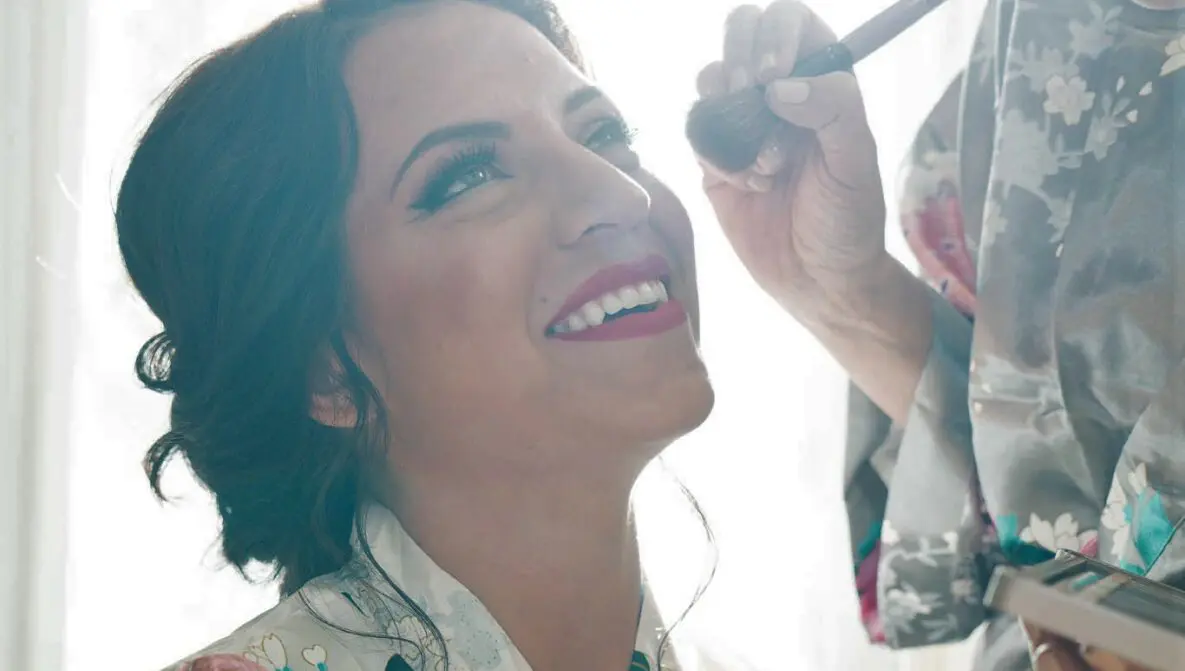 Bridal Beauty Tips for Your Las Vegas Wedding Photos
Appearing beautiful on your wedding day is certainly of importance! After all, you will be making your grand debut down the aisle, and all eyes will be on you.
Take a Look at Photos to Capture with Your Bridesmaids on Your Wedding Day
In order to achieve the bridal beauty that you are seeking for such a special celebration, you will want to ensure that you properly prepare your skin! So, there are some beauty tips that you will want to keep in mind.
Are you aware of how you can best prepare your skin for your own big day? If not, you are in luck! As here at M Place Productions, we have gathered some great tips for you. To discover some great insight, be sure to continue reading:
-Hydrate. Water does so much good for our bodies, and our skin! Therefore, you will want to ensure that you are staying well-hydrated the days leading up to your big day. Drinking eight glasses of water per day is always recommended. In addition, you will want to ensure that you skin stays hydrated too! So, invested in a vetted cleanser and moisturizer, so that you can take part in a skin regime that will have you glowing for your walk down the aisle.
-Cover-Up. A wonderful way to present a flawless look among your skin is to discover the perfect foundation! You can cover-up any blemishes or marks that you wish weren't present among your face. A matte foundation word be most ideal, as it showcases a natural appeal, and appears best within photos.
-Set It In. You will want your makeup to stay in place on your big day! After all, you won't want to be taking breaks away from your celebration to do touch-ups. By purchasing a setting spray, you can ensure that your bridal beauty is maintained, allowing you to enjoy your celebration with confidence in your appearance.
With these tips, you can ensure that you evoke a great deal of bridal beauty on your big day! After all, you deserve to have confidence in your appearance.
View Reasons Why You Don't Need to Provide a Shotlist to Your Wedding Photographer
If you are ready to hire your own wedding photographer in Las Vegas, Nevada to capture your bridal beauty and all of the details of your big day, please contact us here at M Place Productions. As a Las Vegas wedding photographer, we would be more than honored to capture your happily ever after.