BACK TO BLOG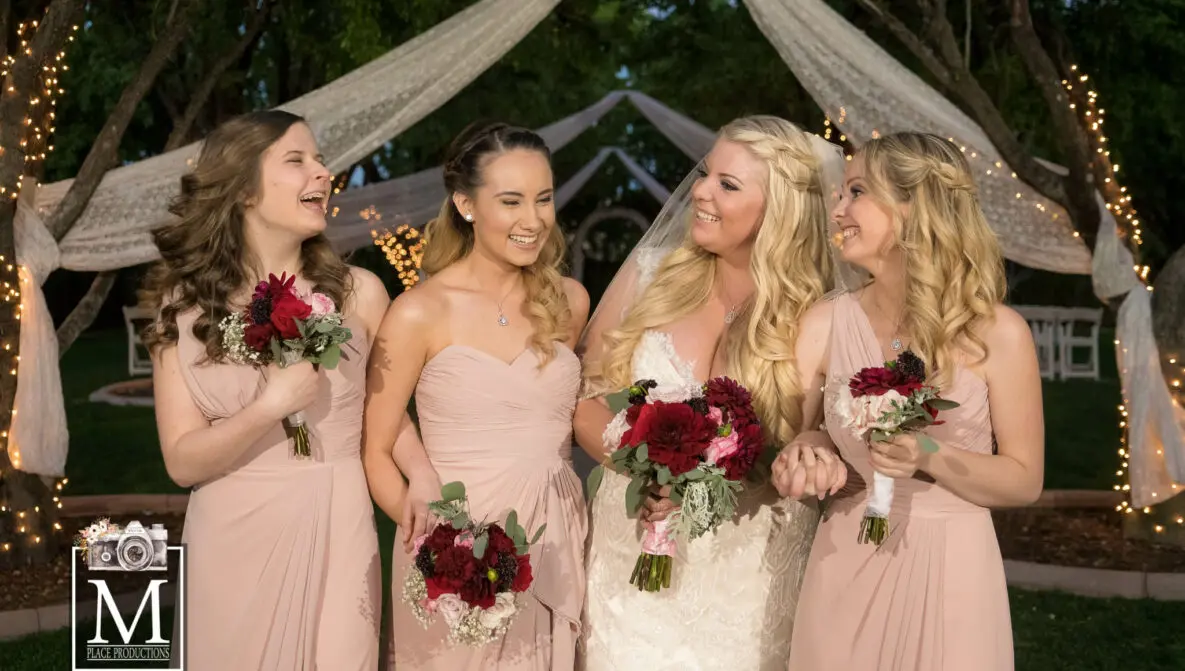 Photos to Capture with Your Bridesmaids on Your Las Vegas Wedding Day
Your bridesmaids are a big part of your big day! After all, these ladies certainly are a special part of your life, and will be by your side for one of your more cherished milestones.
View Reasons Why You Don't Need to Provide a Shotlist to Your Wedding Photographer
Seeing as each lady is incredibly important to you, and you will be spending a great deal of time with them on your wedding day, you will certainly want to capture the wonderful bond that you all share.
Through photography, you can showcase an array of lovely memories with your bridesmaids! That's why, here at M Place Productions, we have gathered some of the top fun photos that you will want to capture with your bridesmaids on your own wedding day. Would you like to discover what these photos are? If so, be sure to continue reading:
-Making New Memories. You will spend a great deal of time with your bridesmaids on your big day as you all get dolled up for your walk down the aisle. Making new memories, sharing old ones, laughing, smiling; so many wonderful emotions will be showcased, which should certainly be captured! By photographing this special time spent with your ladies, you can add a great deal of sentimental value to your wedding photo album.
-A Festive First Look. Even though your bridesmaids most likely know what your wedding dress looks like, and will be with you as you have your hair and makeup completed, they haven't seen you as a bride just yet! By having a first-look photo session with them, you can capture their excited emotions as they lay their eyes on you for the first time as a bride. This is a great way to add some celebratory images to your collection.
-A Celebratory Toast. Your nuptials should certainly be celebrated! And, what better way to do so than by toasting? So, grab some champagne flutes, your favorite bubbly, and your bridesmaids, and raise your glasses in the air for some festive photos. What a wonderful way to capture so fun images!
Your bridesmaids deserve recognition throughout your wedding photo collection! These are just a few of the many fun photos that you can capture with them.
Take a Look at Things That Your Wedding Photographer Wants You to Do
If you are ready to capture your own big day with a wedding photographer in Las Vegas, Nevada, please contact us here at M Place Productions. As a Las Vegas wedding photographer, we would be thrilled to preserve your happily ever after.