BACK TO BLOG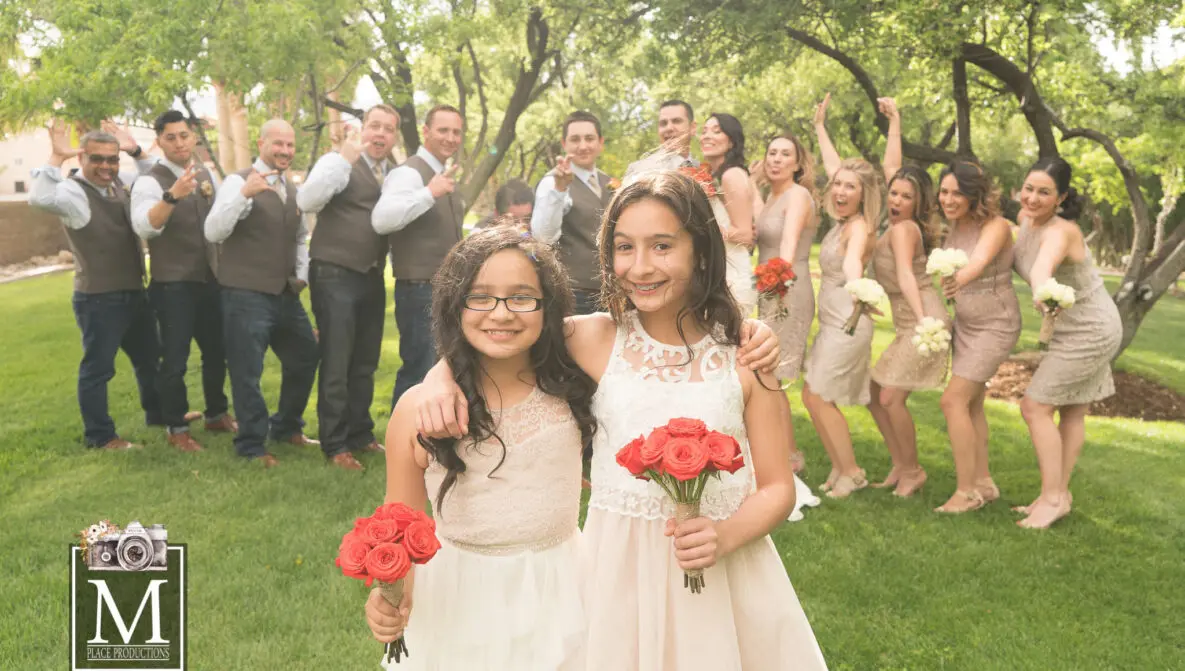 Tips for Choosing Your Bridal Party Members for Your Wedding
Your bridal party members will mean a lot to you! Each member plays an important role in your wedding and even shows who has held the most meaning in your life. So, when choosing your wedding party members, be sure that choose the right people.
Tips for Being Relaxed for Your Photoshoot
With so many people who most likely have made a significant impact in your life, how do you go about choosing the members of your bridal party?
We enjoy seeing a happy couple shine within their wedding photos, and we believe that the people you surround yourself with directly influence your happiness on your big day. That's why, here at M Place Productions, we have put together some very helpful tips for choosing your bridal party members. Keep reading to discover how you can choose yours with ease:
-The Maid of Honor & Best Man. As you are well aware, the Best Man and Maid of Honor are held at a higher status than the bridesmaids and groomsmen. This is not by accident. These two people hold more responsibility and have likely earned their spot right by your side. Every wedding breakdown, choice, and disaster, your person will be there. When you choose the right people for these rules, you will forever treasure those photos with them.
-The Bridesmaids & Groomsmen. While your wedding party won't be completely in charge of so many wedding responsibilities, they still have plenty to do. Ushering, running errands, picking up guests, helping others find their seats; your wedding party can greatly help make your big day a stress-free event. Responsible people are encouraged. Imagine how happy you will look in your wedding photos when your wedding party has been reliable and guaranteed that your wedding went off without a hitch.
-The Little Ones. Having a ring bearer and flower girl can add much needed cuteness to your ceremony. You can have these little ones walk down the aisle together, which will certainly paint an adorable image for your wedding photos. After all, these little ones will certainly be the most adorable members of your big day.
Creative Las Vegas Photography Styles
Now that you are aware of what qualities make a great wedding party member, you are ready to start giving special responsibilities to those who contribute happiness and support on your big day. Here at M Place Productions, ad a Las Vegas wedding photographer, we can capture the many beautiful memories you will create with these special people. Please contact us today to book your wedding photographer in Vegas.