BACK TO BLOG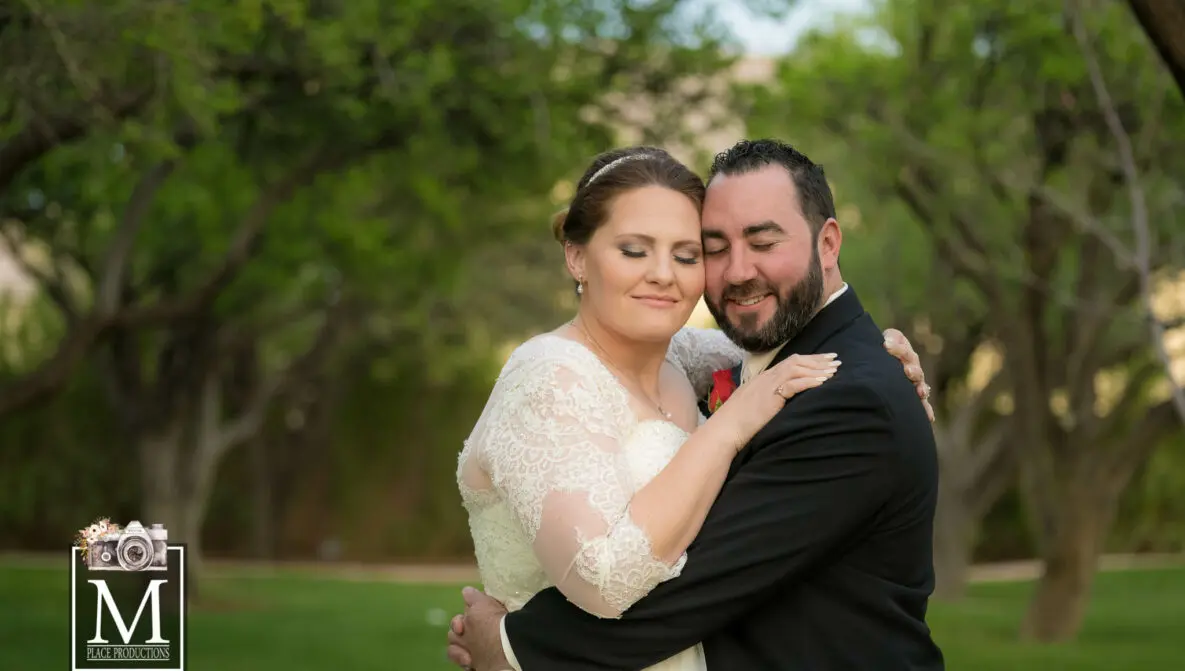 How to Stay Calm on Your Las Vegas Wedding Day to Present Gorgeous Photos
Planning your wedding will be quite the task! You will spend months, if not years, creating your big day. Therefore, so many details will require your utmost attention, such as deciding on the flavor of your wedding cake, or choosing the linens that will top your tables.
Why You Should Hire a Professional Wedding Photographer
Seeing as you have so much to do and so little time, you may become a bit stressed out as you plan your wedding.
We believe that every couple should be at ease on their big day! That's why, here at M Place Productions, we have gathered some ways in which you can be relaxed, to present gorgeous photos. Would you like to discover what these ways are? If so, be sure to continue reading:
-Follow-Up with Your Vendors. You will be so much more relaxed on your big day if you have confidence that your vendors are all set and ready to go. The week before your wedding, contact your vendors and make sure that each of them are ready to service your big day. This way, you won't have any worries, allowing you to showcase many smiles.
-Get Plenty of Rest. Sleep is of importance! Without it, our bodies just wouldn't function properly, and we certainly wouldn't evoke looks of happiness. The days leading up to your wedding, ensure that you are getting an ample amount of rest, or even consider taking a spa day, so that you are refreshed for your walk down the aisle.
-Stay Nourished & Hydrated. The last thing you would want to happen on your wedding day is to feel as though you are going to pass out for your walk down the aisle. It is important that you eat a well-balanced meal, full of protein, fruits, and vegetables. In addition, drink plenty of water, so that you stay hydrated. Your body will certainly glow if you are healthy!
Memorable Photos to Capture on Your Wedding Day
Feeling great on your wedding day is of importance! These are just a few ways to ensure that you will. After all, if you feel good, you look good. To book your wedding photographer in Las Vegas, Nevada, please contact us here at M Place Productions. We would be honored to capture your big day as your Las Vegas wedding photographer.