BACK TO BLOG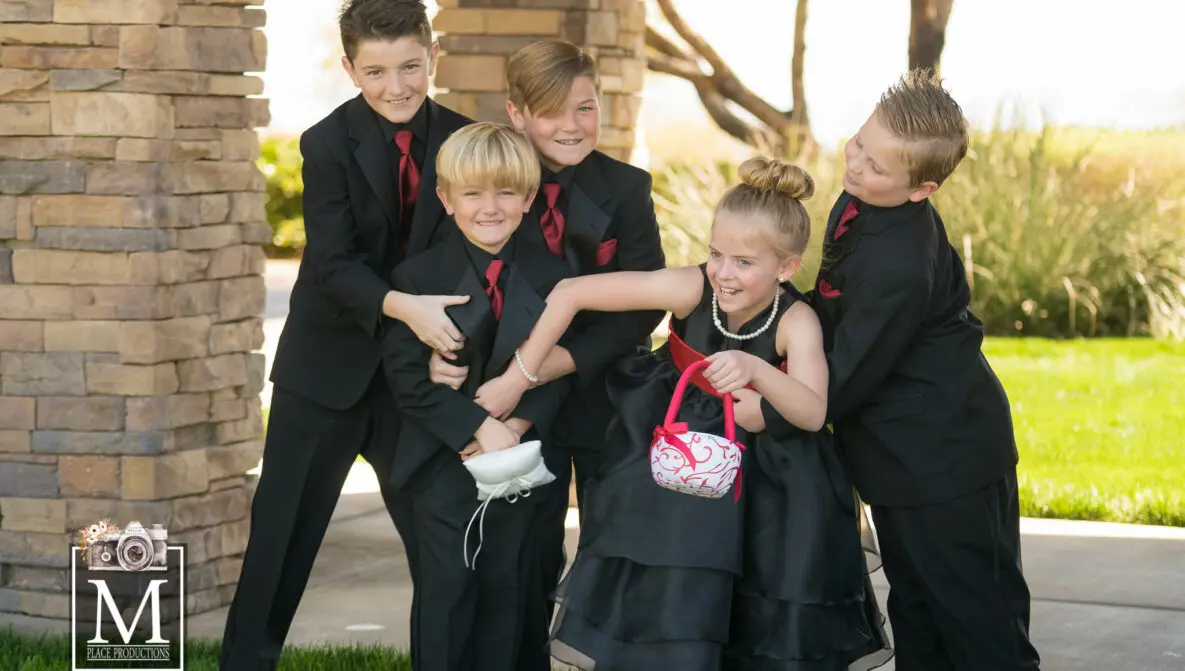 Tips for Photographing Children at Your Las Vegas Photoshoot
Children are quite the bundle of joy! Their rambunctious behavior, happy giggles, and seemingly never-ending energy are admirable. After all, they are your pride and joy and bring you all the happiness in the world. However, these traits become a little less admirable when your photographer is trying to capture photos of them.
Heartfelt Photo to Capture on Your Wedding Day
Children are wild at heart, but it's important for you to be able to capture photos of them for your photoshoot. These photos will be cherished forever!
Whether it's a family photoshoot or your wedding day, you will want to capture beautiful photos of your little ones! That's why, here at M Place Productions, we have put together a few tips for photographing uncooperative children. Keep reading to discover some great tips:
-Interact with Them. Your children can feel uncomfortable when they are put on the spot. If the camera is pointed at them and they are left wondering what to do, not only do you risk capturing photos of their awkward "I don't know what's going on" smiles, but you may also encounter them becoming uncooperative. Be sure that you interact and play with them to make them feel more comfortable.
-Let Them Be a Kid. Don't you just love when you catch your kid truly enjoying their day as they play in the yard or in their room? They are just so happy. When you let your kid play, you can capture genuinely happy photos of them while they get their energy out. Consider having your family photoshoot at a park or a location where you can capture organic images.
-Know Their Limits. Kids can only focus on one thing for so long, especially when it comes to sitting still. It's your job to understand when they are done. Once they have reached their limit, it will be incredibly difficult to capture anymore photos and the photoshoot will no longer be an enjoyable memory for you or your little one. Don't pressure them and try and keep their attention by occupying them with activities.
Tips for Capturing Stunning Wedding Photos
Every family deserves wonderful photos of their children! These tips can help you to ensure that you receive stunning photos of your little ones. Here at M Place Productions, as a Las Vegas photographer, we are ready to help you plan the perfect photoshoot. Contact us today to begin working with your photographer in Las Vegas, Nevada.