BACK TO BLOG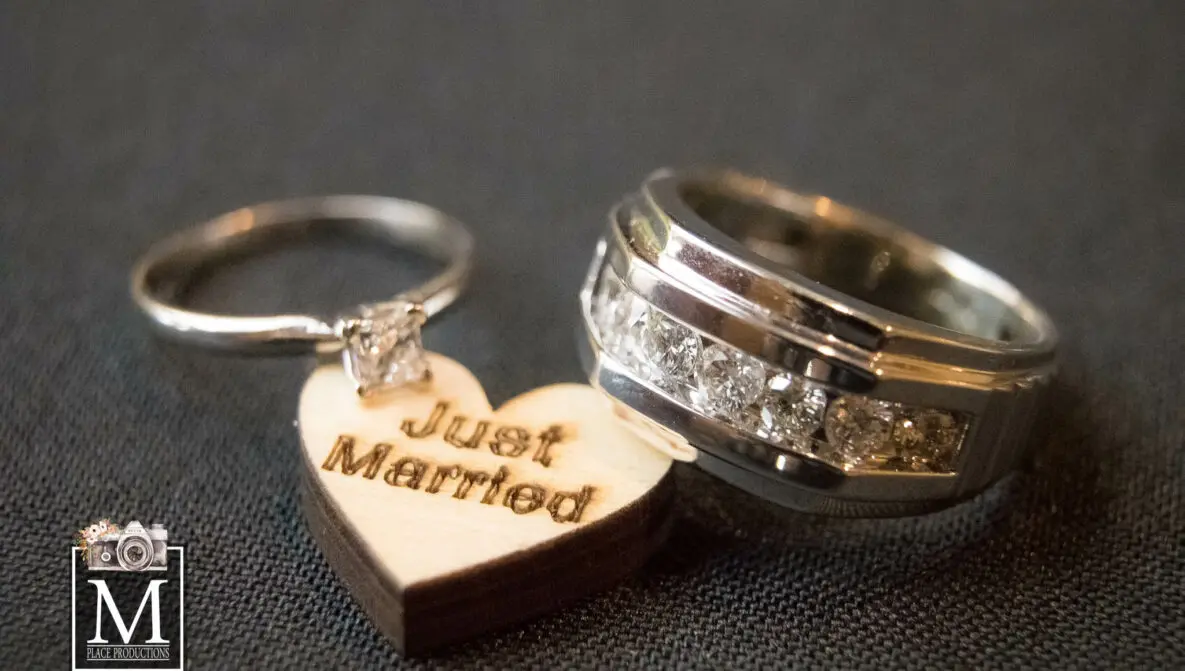 Little Details That Should Be Captured on Your Las Vegas Wedding Day
So many details, big and small, will comprise your wedding day! Lovely linens, delicious cuisine, festive entertainment; your nuptials will certainly be one of a kind, and each detail deserves to be remembered! Therefore, you will want to ensure that you capture each and every element of your big day.
Take a Look at Unique Wedding Photography Inspiration
From the moment that you slide on your wedding gown, to the goodbye waves as you and your partner head off to your honeymoon , there will be so many beautiful wedding moments that will become cherished memories, not just for you and your partner, but for every one of your wedding guests as well.
Seeing as there are so many details showcased on your big day, it's only a must that you capture them! That's why, here at M Place Productions, as Las Vegas wedding photographers, we have gathered some small details that you won't want to miss out on photographing when it comes to your own wedding day. Would you like to discover what these details are? If so, be sure to read on:
The Dress

Perhaps the most exciting part of the wedding planning for the bride, is discovering the best wedding dress! You adore every part of your gown, from the gorgeous beading to the beautiful train. So, be sure to capture all of those beautiful details, before you wear it down the aisle. Your dress will likely be freshly cleaned and untarnished by pesky stains, therefore posing as the perfect time to photograph it in all its glory. By doing so, you will be able to forever remember how gorgeous your dress is before age and festive celebrations get their hands on it.

The Accessories

Your wedding is not the only thing you planned down to the very last detail, as your ensemble received the same amount of effort. These little details are important to you and deserve just as much recognition as your dress, the venue, and all of the other details that created your wedding. Capturing those well-thought out bridal details, such as that diamond barrette that adds a little sparkle to your hair, your gorgeous pearl bracelet, those dazzling earrings, or even that family heirloom necklace that your ancestors handed down through the generations, will all add a great deal of beauty to your wedding photo collection.

The Rings

Your wedding rings will adorn your fingers for the rest of your lives, as they symbolize that you have found your partner and that you both share eternal love together. Time will wear away at your rings and your everyday life will forever take its toll on them. Therefore, it's important to get some quality photos of your rings before your journey through life leaves its mark on them. Having artistic photos of your rings is a great way to remember the beautiful start in life that you and your partner have created together, presenting you with photos that you will certainly cherish.
Ensuring that each and every detail of your wedding is captured is crucial! These are just a few of the small details that you won't want to miss out on photographing.
View Reasons to Hire an Experienced Wedding Photographer
Are you ready to have your own nuptials captured by a wedding photographer in Las Vegas, Nevada? If so, please don't hesitate to get in touch with us here at M Place Productions, as we are all set to preserve your most precious memories!