BACK TO BLOG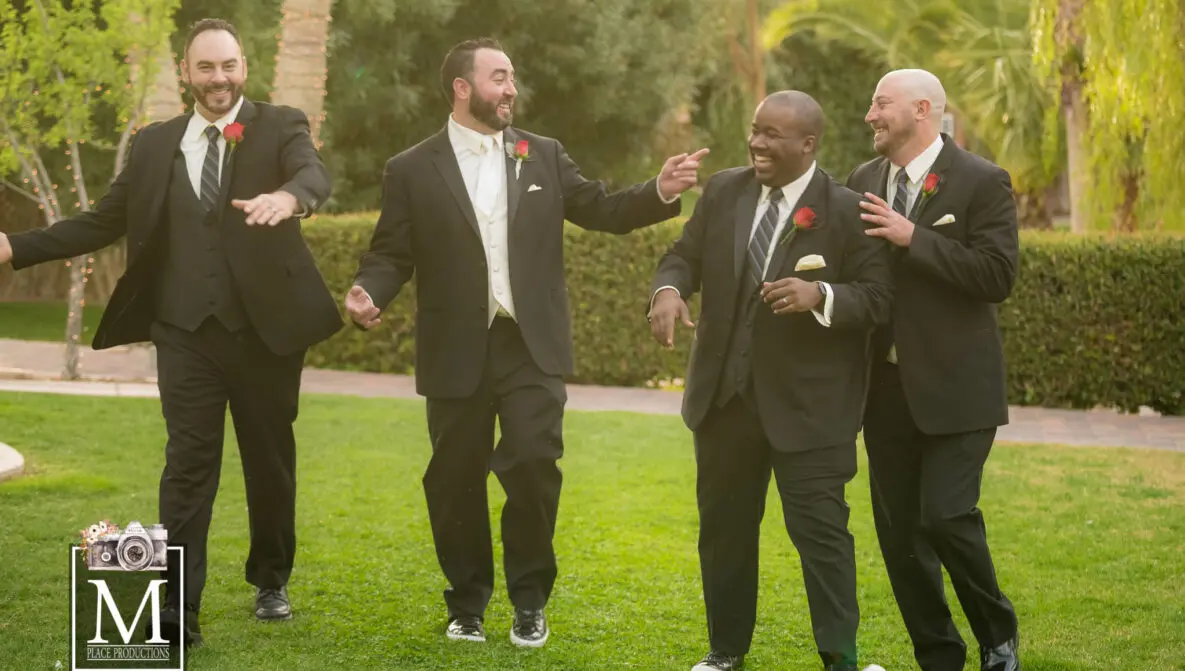 Tips for the Groom to Be at Ease for His Las Vegas Wedding Photos
When it comes to your wedding, you will certainly want to capture stunning photos to preserve all of your most precious memories. However, planning a wedding can be quite overwhelming! Coordinating with both families, creating a guest list, choosing the best foods to comprise your menu; the list of wedding planning tasks goes on and on. So, it's certainly vital that couples find a way to let go of the stress and feel at ease in front of the camera on their big day.
Take a Look at Ways to Guarantee That You Will Love Your Wedding Photos
Your groom is the love of your life. You adore seeing his face light up when he is excited and happy. The smile he flashes is enough to put butterflies in your stomach. However, if your groom is uneasy at all in front of the camera, you can bet that you will miss out on these wonderful characteristics.
We want every groom to be comfortable in front of the camera! That's why, here at M Place Productions, as Las Vegas wedding photographers, we have gathered some tips to ensure that yours is. If you would like to gain some great insight, be sure to continue reading:
Connect with Your Photographer

Could you imagine someone you don't know taking photographs of you? Your groom my feel uncomfortable if he has never had the opportunity to connect with your photographer. Having your groom present when interviewing your photographer and planning specifics, will allow them to connect. In addition, consider taking part in an engagement photo session, as this will provide your groom with some practice in front of the camera, which will certainly have him feeling much more comfortable!

Stay Informed

When you begin choosing your photography style, choosing a photographer, and planning the specifics, your groom will certainly want to take part in these important decisions. The more your groom feels as though he has played a part in planning the photography, the more comfortable he will feel on your big day. If your groom helps plan the specifics for your wedding photography, it also helps him understand the style you and your photographer are aiming for, and allows him to know what he should expect for the photo session.

Create a Bond

It is likely that if your groom's friends and family can bond with your photographer and get along well, your groom is more likely to open up and connect. Before your big day starts, you and your groom can introduce your photographer to the groomsmen and family members. If he feels that those closest to him can relate to your photographer and he can connect with your photographer on their own terms, he is likely to ease up and feel relaxed as he has his own photos captured.
Being able to see those charming facial expressions your groom displays on your big day heavily relies on your groom being at ease when photographed! These are just a few tips to assist you with doing so.
View Celebratory Events to Capture on Your Wedding Day
Are you prepared to have your own nuptials captured by a wedding photographer in Las Vegas, Nevada? If so, please get in touch with us here at M Place Productions, as we would be excited to be a part of your big day!