BACK TO BLOG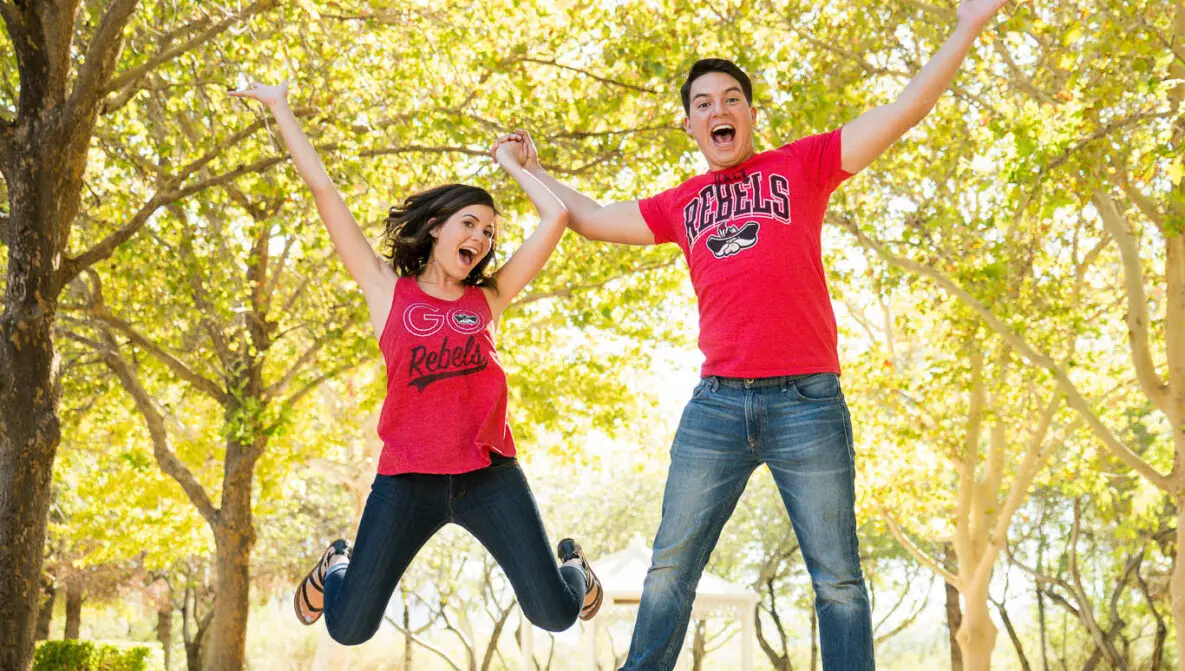 How to Express Yourselves Throughout Your Las Vegas Engagement Photos
Many people get engaged around the world, every day. But, every single relationship is different. From the way they talk to each other to the inside jokes they share, each couple has built a special bond, together. When you think about your own relationship, what is it that you and your partner share that makes your love story unique?
Reasons Why You Should Hire a Wedding Videographer
A very important element of your relationship, that sets you apart from the rest, is your personalities. It's the way that you both are together, as well as individuals. You can highlight this special bond within your engagement photos by showcasing your who you are.
We believe that your personality is what makes your photos special to you. That's why, here at M Place Productions, we have put together a few ways that you and your fiancé can express yourselves throughout your engagement photos. To learn how you create personalized kind engagement photos, be sure to keep reading for some great insight:
-Show the love. You wouldn't be getting engaged if you weren't in love, right? Your engagement photos are the perfect opportunity to stand up and own it. Show off your smitten feelings, your passion, the spark that ignites your fire. Love is exactly what you are celebrating, and showcasing it within your engagement photos is the best way to show the world how confident you are in your relationship.
-Embrace your playful side. Is it really a fun relationship if you can't embrace your playful side? The laughs you share end up being some of the most important memories. They create the happy spirit within your relationship. It's only fair that this playful manner be reflected within your engagement photos. So, let loose. Allow your raw and real side to come out, and act natural with one another.
-What you love to do together. Hobbies are a great bonding activity, from playing an instrument to golf. You likely have your own hobbies that you enjoy doing together. Highlighting these hobbies within your photos gives the viewers a sneak peek at what you do together in your spare time, and what makes you guys "you". Props are an excellent way to display your favorite activities. So, if you enjoy board games, bring your favorite game pieces. If you enjoy reading together, show off your favorite books. Or, if you enjoy dressing up for your favorite cosplay conventions, perhaps bring your favorite outfit or accessories. It's important to highlight what you both love, or what you love most about each other.
Your engagement photos are your way to celebrate you and your partner taking the next step in life. These tips will help you honor your new commitment. Here at M Place Productions, as a Las Vegas engagement photographer, we would be honored to assist you in capturing your picture-perfect engagement moments. When you are ready to begin planning your own engagement photography is Las Vegas, Nevada, please feel free to contact us today.