BACK TO BLOG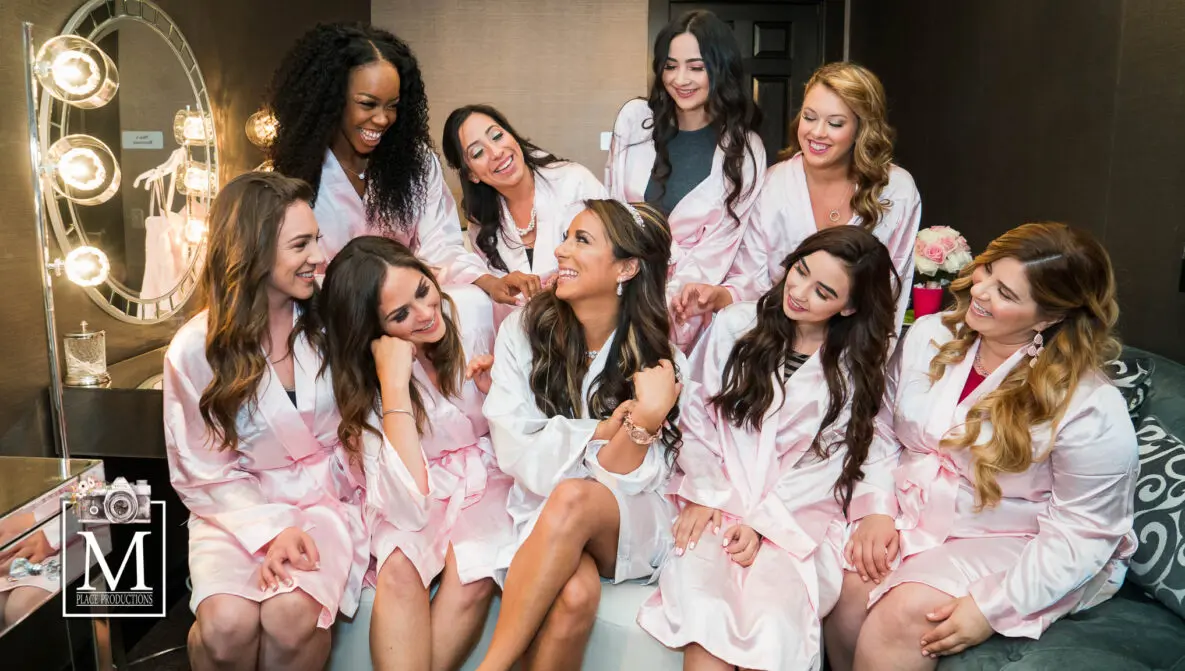 Las Vegas Wedding Photos to Capture with Your Bridesmaids
You and your bridesmaids will spend a great deal of time together on your big day! From hair and makeup appointments to sharing laughs and some mimosas, your ladies will be buy your side, preparing and pampering you for your walk down the aisle.
Ways to Photograph Your Wedding Rings
With many memories being made with your bridesmaids, you will certainly have an array of festive photos to capture.
Every bride deserves to be presented with quality photos of her with her bridesmaids! That's why, here at M Place Productions, we have gathered some that you will want to capture with your own ladies. If you would like to learn what these photos are, be sure to continue reading for some great inspiration:
Getting Ready. You and your ladies will have a great deal of fun together as you get ready for you walk down the aisle. Everyone's hair getting styled, makeup getting applied, and getting dolled up in dresses and heels; you certainly won't be lacking any flair. This time is fun to capture to showcase all of the little details, such as jewelry and gowns, as well as the laughs and smiles of the new memories that you will be making together.
A Toast! Your nuptials pose as a wonderful milestone in your life! You can share a toast with your ladies before your walk down the aisle as a way to celebrate your upcoming marriage. Grab your champagne flutes and mix up some mimosas. Once drinks are in hand, have your bridesmaids circle around you and raise your glasses for truly festive photos.
A First-Look. You may think that a first-look photo session is only meant for your partner, but this just isn't the case! You can surprise your bridesmaids too. While they may know what you gown looks like, or how your hair and makeup will be styled, they will still be in awe when they actually get to see you made up as a bride! Capturing those emotions will certainly add a heartfelt appeal to your wedding photo collection.
Details to Capture on Your Wedding Day
Making memories with your bridesmaids is something to truly cherish! These are just a few photos that you can capture with them to preserve those special moments. Here at M Place Productions, as a Vegas wedding photographer, we would be grateful with the opportunity to capture your wedding. Please contact us today to begin planning your wedding photography in Las Vegas, Nevada.