BACK TO BLOG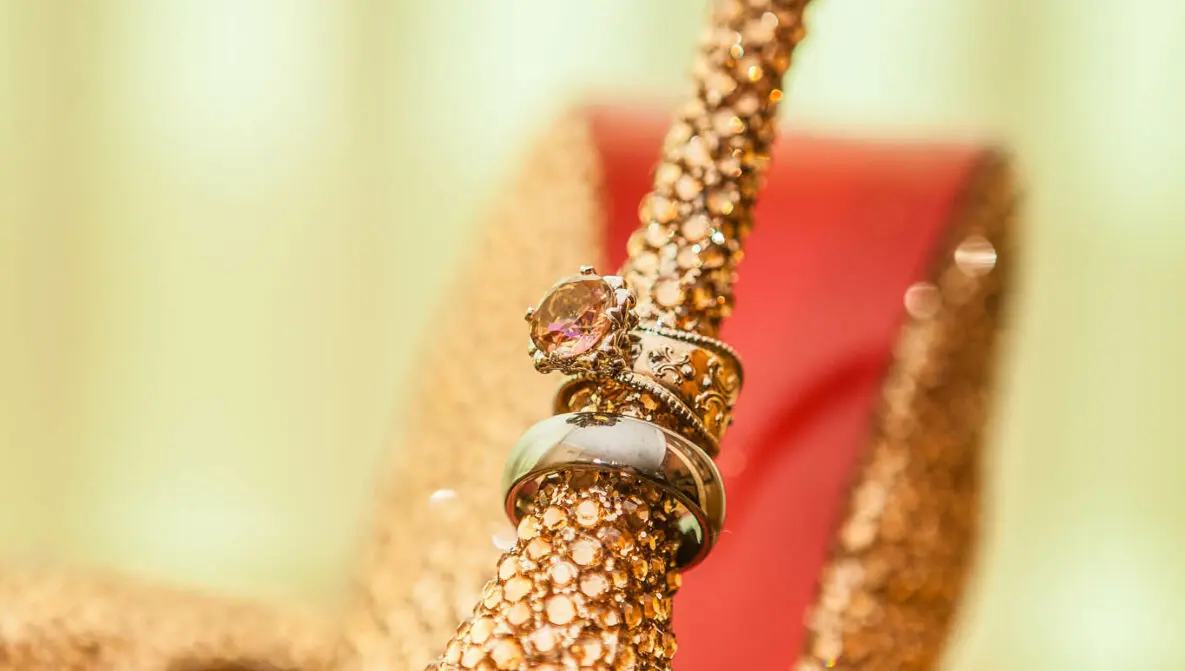 Ways to Photograph Your Las Vegas Wedding Rings
Wedding rings symbolize your love and devotion for your partner, as well as the commitment you have made to each other. You searched tirelessly for the perfect rings to present to each other, as these sparkling circles will adorn your fingers forever. Not only will they play a huge role in the rest of your lives, but they will be a main feature within your wedding.
Details to Capture on Your Wedding Day
Your gorgeous rings can sparkle within your wedding, as well as your wedding album. Even though you both will wear your rings forever, you can still highlight their new and shimmering appearance within your wedding album.
Here at M Place Productions, we believe that every detail of your marriage should be captured, especially your wedding rings. That's why we have put together a few ways to photograph yours. Keep reading to discover how you can highlight your rings within your wedding photos:
-Incorporate Props. You can bring creativity to your photos with the use of great props. Consider presenting your rings in their original boxes. It will showcase the newness and purpose before they even adorn your fingers. You can also incorporate your bridal details, such as placing your ring within your bridal bouquet or on even on your heels.
-Choose A Subtle Approach. Sometimes, a subtle approach is the most creative way to showcase your wedding details. Your photos can display a close up focus on your hands entwined together, letting your sparkling ring shine. Or, consider embracing your partner by wrapping your arms around the back of their neck, for a creative photo. You will showcase your close bond and your photographer can capture a close up of your ring.
-Recreate That Special Moment. Your ring was presented to you as a marriage proposal. You and your partner can recreate that special moment to show the significance of it. Recreating your proposal is a creative and unique way to highlight the ring and what it means to you, as well as how you received it.
Reasons Why Professional Wedding Photography is Stunning
Your rings play a huge role in your marriage and can also play a key part in your wedding album. These are just a few points of inspiration to inspire your photography. Here at M Place Productions, we are grateful to be a Las Vegas, Nevada wedding photographer. Contact us today to begin planning your wedding photography in Las Vegas.