BACK TO BLOG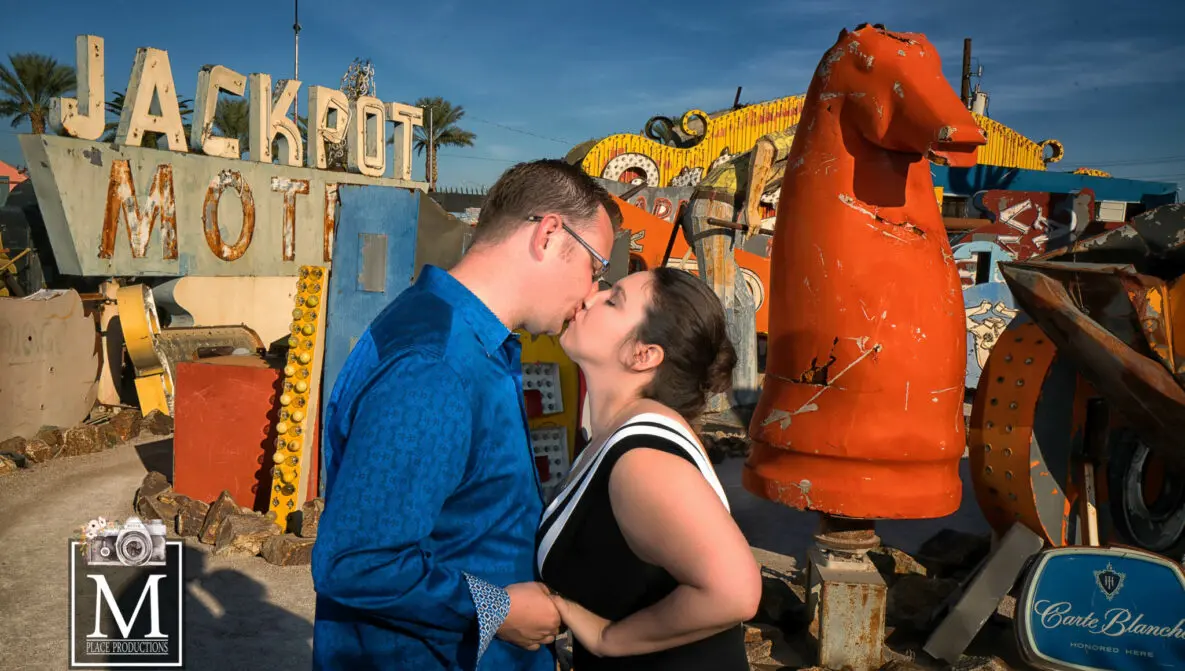 Unique Ideas for Your Las Vegas Engagement Photo Session
Your engagement photo session will be a wonderful experience! It is your opportunity to exploit your new relationship status, and preserve this once in a lifetime milestone within your life.
Take a Look at the Top Photography Styles for Your Wedding
However, not just any engagement photos will do, as you will want yours to be one of a kind!
We believe that every couple should have one of a kind engagement photos! That's why, here at M Place Productions, as Las Vegas engagement photographers, we have gathered some unique ideas for your own engagement photos. Would you like to discover what these ideas are? If so, be sure to read on:
Embrace Your Hobbies

You and your partner likely have many common interests. So, you should certainly show them off throughout your engagement photo session! If you have a love of sports, grab your ball and hit the field. Or, if you enjoy music, bring along your guitar and serenade one another. The opportunities for creativity are truly endless!

Embrace Your Setting

There are so many gorgeous settings that would pose as the perfect backdrops for your engagement photos. From beautiful waterfronts where you can sink your toes in the sand and wade in the water, to a lovely park where you can lay among the grass and push one another on the swings, know that you can embrace your setting as a way to capture unique images.

Embrace One Another

Your engagement is all about the love that you and your partner have for one another. So, you should embrace it! While posed photos are beautiful, know that if you just act natural with one another, you can capture organic photos that you will certainly cherish. Therefore, share a few kisses, hold hands, and hug!
With unique engagement photos, you can creatively preserve this special milestone within your life! These are just a few ideas to assist you with doing so.
View Tips for Getting Kids to Smile for Your Wedding Photos
Are you ready to have your own engagement captured with an engagement photographer in Las Vegas, Nevada? If so, please get in touch with us here at M Place Productions, as we would be more than thrilled with the opportunity to be yours!