BACK TO BLOG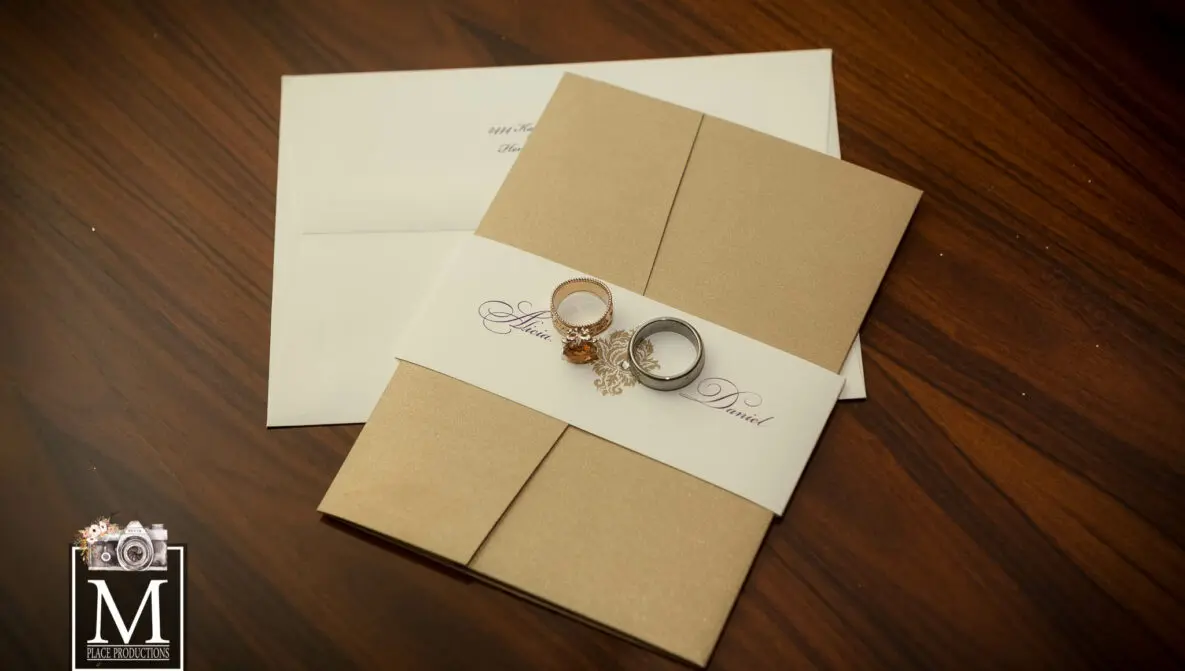 Unique Ways to Photograph Your Las Vegas Wedding Rings
There will be a very important moment within your wedding ceremony in which you and your partner will exchange the infinite symbol of your love, your wedding rings! Walked down the aisle by a charming ring bearer, your wedding rings will beautifully make their way to the altar. You and your partner will then exchange vows, and place your wedding rings upon each other's fingers…how heartfelt!
Take a Look at Photos to Capture with Your Bridesmaids on Your Wedding Day
Your wedding rings will showcase the love and devotion that you have for each other. The whole world will know that you have found your soulmate. Your rings have such power and significance. Therefore, they should certainly be highlighted throughout your wedding photo collection!
We believe that wedding rings are an incredibly beautiful symbol of love and should be featured stunningly within a wedding album! That's why, here at M Place Productions, as Las Vegas wedding photographers, we have put together a few unique ways in which you can capture your own wedding rings. If you are all set to become inspired, be sure to continue reading:
Utilize Props

Your wedding rings are quite beautiful on their own. But, you can add more magic to your photos with a few well-chosen props. Items such as the ring bearer pillow, bridal heels, your wedding vows, glasses to add reflection, or other elements of your décor, will do wonders for your photos. The bridal bouquet is also another great prop to accent your wedding rings with. Imagine, your beautiful blooms delicately holding up your rings, or acting as a gorgeous background for your ring photos…so stunning!

A Subtle Touch

You can create a grand display for your lovely wedding rings, or you can choose to feature them in a more subtle fashion. The rings don't need to be in the photographer's face to be beautiful. There are many ways in which you can subtly show them off, such as by placing your arms around your partner's neck and letting your photographer capture your hands resting around your partner. Or, consider capturing them as they sit snugly in their boxes.

Propose Again

Of course, you wouldn't expect your partner to propose again, but the situation sure does make for a great setting! When your partner proposed, it was one of the most romantic gestures that they had ever made towards you. They gave you their all and asked you to spend the rest of your life with them. You can recreate this incredible moment on your wedding day. It will show off your beautiful ring, as well as the love that you have for each other.
Capturing photos of your wedding rings will highlight their beauty as your marriage begins! These are just a few ways in which you can capture yours.
View Tips for the Groom to Be at Ease for His Wedding Photos
Are you all set to have your own nuptials captured by a wedding photographer in Las Vegas, Nevada? If so, please don't hesitate to get in touch with us here at M Place Productions, as we are all set to preserve your memories!