BACK TO BLOG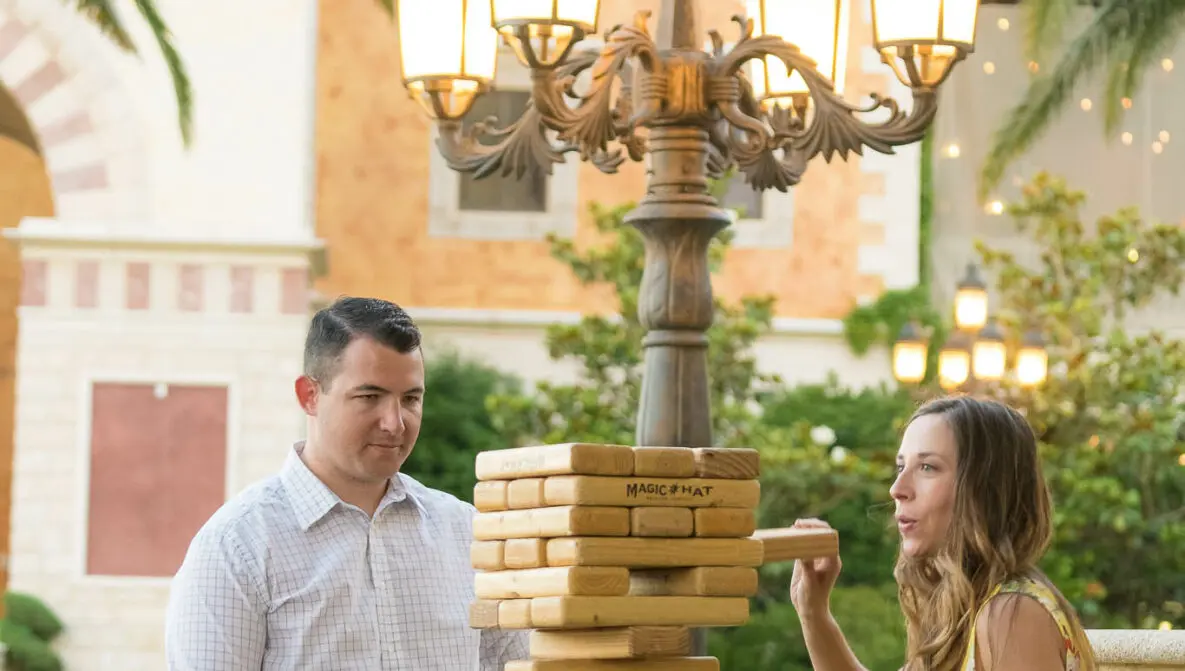 Props for Your Las Vegas Engagement Photoshoot
Congratulations on your engagement! Now it's time to celebrate your upcoming nuptials with a photoshoot. Engagement photos are a great way to share your good news with your loved ones and can also come in handy when creating your Save the Date cards. Spending time together as a newly engaged couple is also a lovely perk.
Avoid These First-Look Photography Mistakes
While you and your partner are perfect together, you may need a little something extra for your engagement photos. Props could be just what you are looking for!
Here at M Place Productions, we believe that props are a great way to add more of your personality into your photos. That's why we have put together a few prop ideas to inspire your engagement photoshoot. Keep reading to learn how you can spice up your photos:
-Ink the Soul. Do you and your partner have matching tattoos? Perhaps you bonded over your love for ink. If this sounds like you and your partner, perhaps you can show off your own tattoos. They will look beautiful within your photos and will show more personality than most other props.
-Spark the Love. They say that love just sparks. You may not be ready for it, but suddenly it's there. Show how much your love sparks with a few sparklers. They can certainly make an intriguing addition to your photos.
-Game of Letters. Sometimes, you just have to spell out how much you love your partner. Scrabble letters are a great way to showcase your new last name, your "LOVE" for one another, and can even be flipped over so you can write out your future wedding date.
How to Know If Your Wedding Photography Is of Good Value
These props can inspire you to design incredibly creative engagement photos that showcase your unique personalities. Here at M Place Productions, as a Las Vegas engagement photographer, we would be honored to preserve your memories. Contact us today to book your engagement photographer in Las Vegas, Nevada.