BACK TO BLOG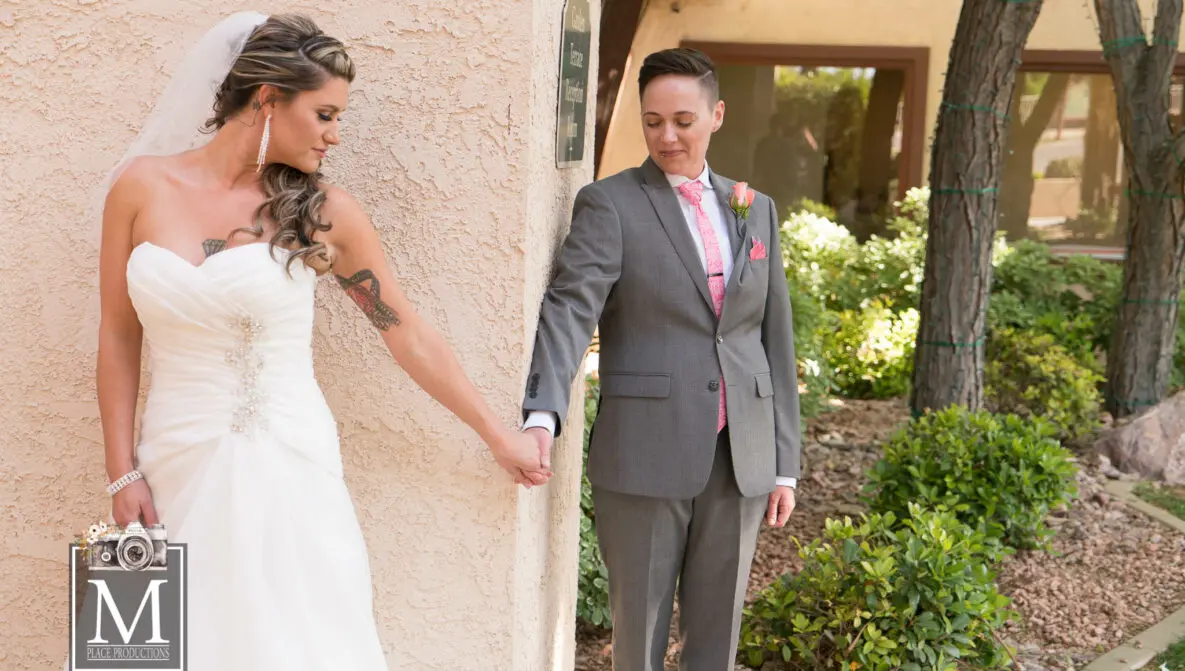 Avoid These Las Vegas First-Look Photography Mistakes
Tying the knot in Las Vegas will be an unforgettable moment for you and your partner. The city is full of possibilities and makes for an exciting setting for your wedding day. In fact, there are many ways in which you can make your big day even more special and intimate, such as with a first-look photo session with your spouse to-be.
How to Know if Your Wedding Photography Is of Good Value
Although this event can be truly incredible for your big day, there are still a few things you should watch out for.
We believe that sharing such an intimate moment with your partner can bring you closer on your special day! That's why, here at M Place Productions, we have put together a few photography mistakes you should avoid when planning your first-look moment. Be sure to keep reading to discover more:
-Crunched for Time. Your first-look will be an incredible moment for you and your partner and should not be rushed. Avoid creating a time crunch with your photo session. Setting aside enough time before your ceremony will ensure that you get to relax and truly be in the moment.
-Keep Your Photographer Informed. Your photographer is in charge of capturing your most precious wedding moments. A first-look definitely qualifies as such. Be sure to keep your photographer informed about your first-look moment, such as the location, where you and your partner plan to enter and stand, and if there will be any special surprises. This way, every perfect angle and emotion can be captured.
-Create an Intimate Space. A first-look is a special moment for the happy couple! You certainly wouldn't want to be bombarded by guests who happen to be in the presence of your first-look session. This could ruin your moment and take away from the special intimacy created. Be sure that you choose a space with no foot traffic and that is completely secluded from your guests.
Why a Shotlist Doesn't Need to Be Provided to Your Wedding Photographer
A first-look should be an incredibly special moment for a couple. These tips can help ensure that yours is perfect! Here at M Place Productions, as a Las Vegas wedding photographer, we are ready to capture your special day and showcase it beautifully through photography. Contact us today to plan with your wedding photographer in Vegas.