BACK TO BLOG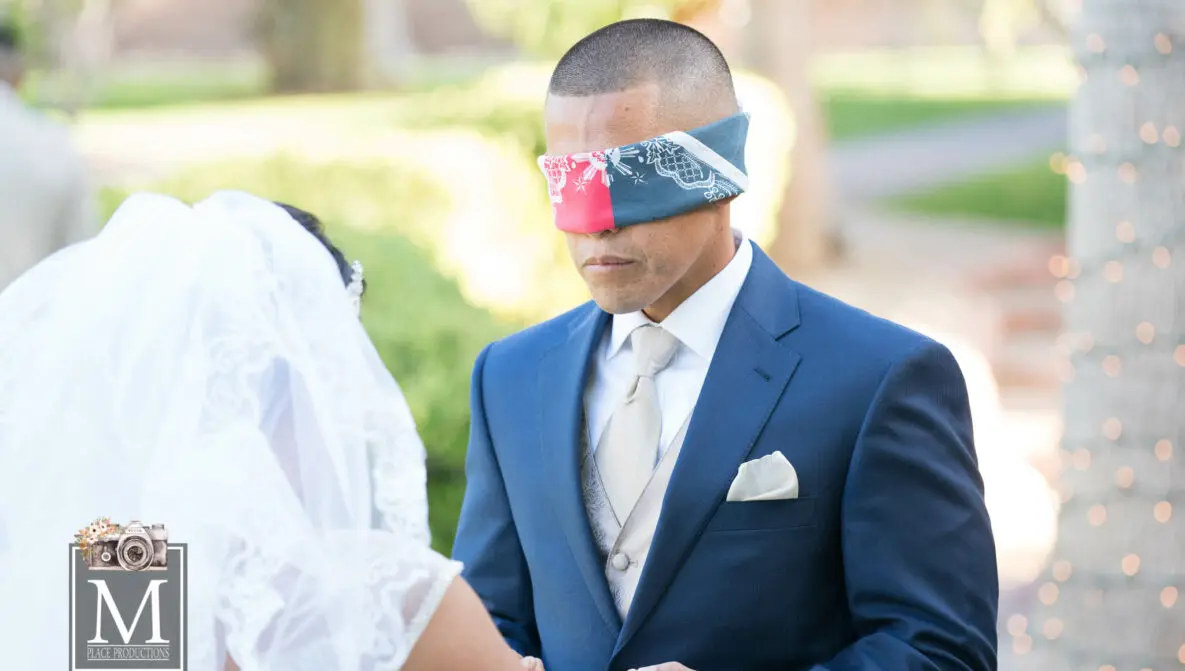 Creative First-Look Moments to Capture on Your Wedding Day
A first-look moment within a wedding is a truly emotional event. The anticipation will rise, and you await your partner to see you in your full wedding ensemble for the first time. Tears of joy, smiles, and looks of love will be the prominent features of your first-look wedding photos, presenting you with a stunning array of images.
Groom's Details to Capture on Your Wedding Day
However, first-look moments don't have to be for just you and your partner!
We understand how important it is to have a unique collection of wedding photos! That's why, here at M Place Productions, we would like to inform you of some creative first-look moments that you can incorporate into your own wedding day. Would you like to learn more? If so, continue reading for some great inspiration:
-The Bridesmaids. Your bridesmaids will already know what your dress looks like, and will see your hair and makeup getting completed. But, they will not see all of the elements as a whole. If you choose to have a first-look photo session with them, you can see all of their stunning emotions as they view you adorned with all of your bridal details for the first time. The looks on their faces will create truly happy images.
-Father of the Bride. This is the day that your father will give you away. He has raised you, watched you grow, guided you the best that he could, and will now be encouraging you to start your own life. You can showcase the loving bond that you share with a special father/daughter first-look photo session. The emotions your father will showcase as he lays his eyes on you for the first time as a bride will be incredibly heartfelt.
-Mother of the Groom. Every groom has a sweet spot for their mother. Such love, respect, and devotion has been provided to your mom, as she birthed you, raised you, and has been there to encourage you throughout your journey in life. You can continue to highlight the special relationship you share with a mother/son first-look photo session. Your mom's eyes will surely light up as she sees you as a groom for the first time on your big day.
How to Prepare for Your Engagement Photoshoot
First-look photo sessions are truly special! These are just a few that you can choose to incorporate into your own wedding photo collection. If you are still seeking a Las Vegas, Nevada wedding photographer, please contact us here at M Place Productions. We would be grateful to be your wedding photographer in Vegas.